The lifestyle Choices of the Australian Millennials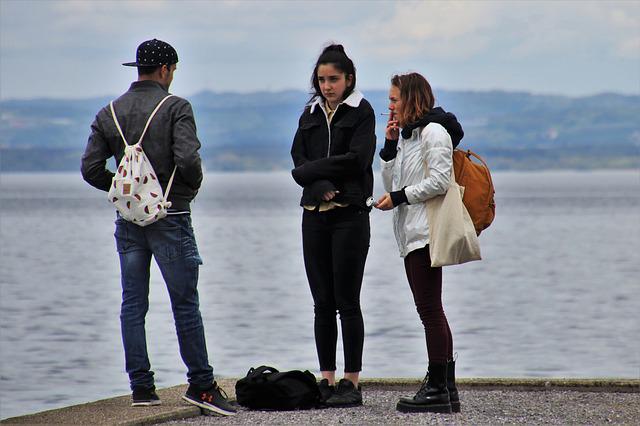 Millennials and Gen Zs have sparked a remarkable rise in the active population of Australia and it is no news that Millennials and Gen Z are often seen as the wolf in sheep clothing in society. This metric breeds a shallow reign of fear among the older generation as to how the country will progress in years to come. Millennials have been misrepresented many times as clueless, frivolous, and narcissistic, spending all their time only having fun. This misinterpretation has fueled the rise of standard reports which show only the negative impacts of some millennials in the world, especially Australia.
Millennials have however shown that the representation given to them needs to be corrected predominantly in the minds of the Gen X. Millennials in Australia represent over 44% of its working population, a number predicted to increase to 75% by 2025. They are also the most educated generation with about 26% of millennials owning a Bachelor's degree.



LifeStyles Choices



There are lifestyle choices that contribute to the misconception about what value Millennials have to contribute to the country but there are other positive and trumping lifestyle choices that rarely get recognized.
Stating side by side, the positive and negative set of common choices is the best way to describe the Australian Millenials and to learn what choices would make for a great future.



Better Money Management



Millennials are very particular about what money is channeled into and the things that could cause them to be buried in debt. The proportion of millennials who use credit cards has taken a downward slope in the last 15 years. Unlike the baby boomers, they have recognized that credit cards are very expensive to maintain and usually leave users in debt. Millennials have shifted to using BNPL (Buy Now Pay Later) or Afterpay with 70% of Australian millennials stating that it helps them avoid debt traps and interest costs. The millennial generation is also known for saving and investing massively, they prefer to delay buying houses or properties. They have very different spending priorities than the Gen X.



Generation With The Highest Number of Educational Degree Holders



Millennials in Australia have the highest number of Bachelors's Degree holders and this is supposed to be considered a very wise and bold step. Many millennials compensate for a lack of experiences with a lot of degrees and qualifications with the hope that over time the experience will be built. However, some reports state that they just might be accumulating too many useless degrees or qualifications. They end up getting hired late in life and the responsibilities on them would become overbearing causing them to not handle their careers properly.



Millennials Have It Harder Than Gen X Did



In Australia, the cost of housing is about 8 times the average household income. Millennials are largely at the receiving end of this now with many of them living independently. Although baby boomers or Gen X had to pay 4-5 times the average household income, it was still tolerable compared to now that the cost of living has relatively gone higher. One of the many things that Millennials also have hard in Australia is that many millennials are having difficulty finding enough work to cover the many bills that they have. 14% of young Australians are currently unemployed from about 5% thirty-five years ago. This might be born out of the high mistrust of millennials in existing structures.



Relationships, Sex, Drugs and Gambling



Only 18% of Australian millennials are married and run a family. This is because millennials have a more laid back view of the concept of relationships and family. A lot of millennials prefer to enjoy their youth or not get 'entangled'. This informed the rise of open relationships where sex is not given too much sentimental attachment. Also, Gambling is not given so much attention by millennials like their parents (Gen X) but despite what many thought ten years ago, the online casino industry certainly has managed to survive the Millennial transition without having to give up on traditional gaming machines. Further, the Millennials that do gamble, have innovated new gambling trends that guard against the dangers of gambling and give more weight to consumer reviews and recommendations before they make any decisions involving money. Drugs are the weak point of most millennials and reports show that Millennials are likely to die from drug addiction than any other death causes.



Political Involvement and Globalisation



With the major concern of Millennials being the damaging increase in climate change, millennials around the world including Australian millennials have suggested several methods that can help curb this. However, the distrust in government by millennials increases as years go by. Millennials believe that the leaders are just out to for their interests and do not consider the interests of the citizens. Religious leaders are not exempted from this as there has been a lot of backlash from millennials to religious leaders in the world.
Millennials are not tough cookies or 'avocado on toast' like they are presumed to be, they just do not believe that structures and existing standards have to be the same even in their time. They are more like challenges, hence the lifestyle choices that they make.