Keep Your Car Roadworthy by Following these Essential Car Maintenance Tips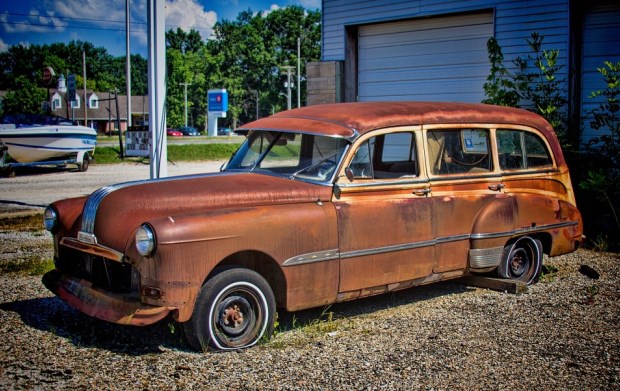 Cars are one of the best and convenient modes of transportation to travel from one place to another comfortably than taking a bus. However, they are machinery and requires proper maintenance to up and running for several years. Even a brand new vehicle requires maintenance to fix mechanical problems. When things start going wrong, they can become an inconvenient money pit, quickly!
Years ago car owners used to have much more skills and knowledge about their cars. Moreover, they used to tackle their regular car maintenance such as battery charging, oil checks and tyres pressures.
Nowadays cars are more advanced, they start with the touch of a button, and everything is monitored and managed by the onboard computer. This new technology has made our life easier, but on the other hand, for regular maintenance or any mechanical problems, we have to rely on our car diagnosing.
Unfortunately, these days many road accidents occur due to two common reasons; not following traffic rules and lack of car maintenance.
Properly maintained cars remain in fully working condition for a long time than neglected ones.
Here is the following guide that will help car owners to learn essential car maintenance tasks:
Get familiar with your vehicle: Every car is different, and manufacturers provide a handbook for each model of car that is released. It is a complete guide that has every detail on the feature of your car including recommended maintenance tasks. Manual have pictures of your car engine that will help you to find engine parts easily during car maintenance.
Check Tyres: Tyres keep the car contact with the road. They sustain an unbelievable amount of wear and tear and have a certain lifespan. They can become unsafe to use if the tread gets too damaged. So, make sure to check your tyres for wear and tear frequently. When you fill in the fuel, check your tyre pressure, make sure the air pressures are at the recommended pressure in your car's manual. Right pressure allow for a better hold on the road. Low pressure  affect the car performance and high-pressure cause very dangerous blowout.
Regular Oil Changes:  Regular oil changes is best way to increase the life of your car. Oil is essential for the smooth running of your car engine. If there is not sufficient oil in the engine or the oil is not changed regularly, the moving parts will start grinding against each other, which can cause damage.
If you want to know the right time for an oil change, you can always rely on your onboard computer or you can schedule an oil change after driving a fixed number of miles. For more accuracy, you can check the oil levels and condition on a regular basis.
Change Filters, spark plugs and timing belts:  If you are not certain about changing filters, spark plugs and timing belts, you can go for garage services. Oil and air filters get dirty and less efficient with time, which can cause a loss in engine power. Moreover, gas consumption gets higher, if your car is working at a lower efficiency. If timing plugs and spark plugs not replaced regularly, they become less efficient, causing a huge amount of engine damage.
Change brake fluid: Brake fluid attracts moisture, causing brake components to rust and fail. To protect the brakes and avoid those expensive repairs in future, it is essential to get your brake fluid change on a yearly basis.
Hope the tips mentioned above will help you. If you have an old car that can't be repair, sell it to Adelaide's based certified and professional car wreckers for responsible and safe disposal.
If you think we missed out on something or you have any tips or suggestions, feel free to write us in the comment box below, we would love to hear your thoughts. Do share the article.