5 Effective Car Mods for Absolute Beginners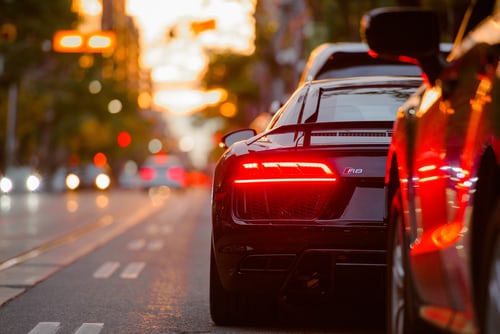 Ever since they invented cars, people tried to push them over the limit and squeeze that extra ounce of performance out of them. And for a very long time, this was considered a rich boys' game. After all, upgrades like full engine swaps, turbocharging kits, and similar require a great deal of money, right? Well, not quite. These days, quality mods and aftermarket parts are well within the reach of an average consumer.
And then, some small upgrades and tweaks don't require any investments whatsoever. So, let's see what you can do to immediately improve the performance of your car and do that without sweating, on a budget.
Use high-performance tires
Car tires are, after all, what's keeping your vehicle firmly on the ground and providing it with traction. As a result, they have a tremendous influence on how the car behaves at high speeds. It's good to know then that the softer the compound is, the sooner it will warm up and provide a stronger grip. The second feature that can drastically improve the overall performance is the thread pattern. In this case, you should aim for a sporty directional pattern that improves handling, provides excellent directional stability, and easily disperses water in wet road conditions. Replacing the wheels with a lighter alternative can do nothing but help.
Install forced induction and cold intake
These two are staples of affordable car modding. What's even better, both upgrades can dramatically improve what you can get out of the vehicle. So, to create the internal combustion that rolls your car down the road, the engine needs two things – fuel and a lot of air. These tune-ups are designed to address the latter issue – cold intake makes sure that the air that enters the engine is cool and oxygen-dense, while forced induction forces down as much of it into the engine as possible. As a result, you get a far more powerful performance without even touching the engine.
Make sure you have a good exhaust system
If you think about it, a car engine works pretty much like human lungs. It needs fresh air to work, and it needs to release the gas that comes out as a result of the process. The speed and the efficiency at which that bi-product is released can affect the performance of the engine. Therefore, you should seriously consider investing in a good exhaust system. Start by getting a quality exhaust muffler that will lower the noise and minimize the exhaust exit time, and then proceed to other important components like new piping and a catalytic converter.
Make handling easier with professional suspension
Some cars roll out from factory assembly lines with a professional race-tuned suspension. Most of them don't. That's too bad since suspension is one of the most critical car systems, and upgrades in this area can benefit virtually any vehicle out there. By default, factory suspension is designed to accommodate a wide range of driving conditions which is great but you pay for this peace of mind with stiffness and poor handling. If you are ready to sacrifice a bit of comfort to get better control over the vehicle at high speed, professional race-tuned suspension makes a logical choice.
Cut down the braking time
All of the upgrades we suggested above are designed to pump more power into your vehicle and help it reach higher speeds. However, once you start going faster, slowing down in time with your stock brake system will prove to be more than a challenging task. In most cases, stock drum brakes will completely lock the wheels and let the car slide to infinity during sudden, emergency brakes. On the other hand, disk units with an anti-lock system (ABS) are far safer, more efficient, and easier to inspect. As a more affordable alternative, installing new brake pads will produce a reasonable effect on braking distances.
These few suggestions are far from the complete story but they do represent a couple of safe, beginner-friendly and affordable mods that will immediately boost your car's performance. Decades ago, the cars that rolled out of factories were the only option we got. These days, a developed market of aftermarket cars and a booming modding community turned these stock vehicles more into blueprints rather than finished products. How far can you go with these setups? You are limited only by your imagination and finances.