4 Reasons Why You Should Wear Safety Goggles While Working at Workplace or Home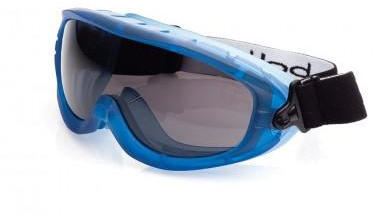 Every day there are more than a thousand staff that experience serious eye-related accidents worldwide. Aside from the emotional havoc caused by such injuries, these cases cost companies millions and millions of dollars every year. Unfortunately, most physicians think that 90% of these accidents could have been avoided if workers are diligent enough to wear safety goggles while at work.
Tiny elements like metal silvers, staples, screws, and nails can be a huge threat to exposed eyes while working on the said objects. Even if these hardly occur, cleaning products and chemical burns can all cause severe eye injuries.
Scraping Or Striking Objects
Tiny objects or elements cause the typical eye injuries. These can injure any part of the eye's exterior. Things like metals, dust, broken cement rocks, and wood chips may all look small and harmless, but they can seriously hurt the eye if the worker fails to wear protective goggles. Even large objects can pose a threat if the staff is hit on the face or near the eye, leading to blunt-force trauma to the eye socket.
Sharp Objects
Staples and nails are known to be hazardous if the person recklessly handles the objects while working. When the staff member forgets to wear safety gear while doing a job involving nails or somewhere near construction sites with nails poking out, that person can be injured, which may lead to permanent loss of eyesight.
Chemical Solutions
Chemical solutions are notorious for causing skin burns. Cleaning liquids can be hazardous and can burn the eyes. If you are cleaning apparatus or equipment that requires a strong chemical solution, a tad of splash of that fluid that goes directly to the eye can result in a terrible sting and may burn the tissues. This is another critical eye injury that can either be temporary or permanent.
Eye Threats At Home
Everyone loves a DIY home project until they get into a serious accident such as an eye injury. There are several scenarios at home in which a person can lose their vision forever. Failure to wear safety goggles while performing jobs that require power tools, yard equipment, and chemicals will surely end up in the hospital one way or another. Even if you think it is just a minor project and you'll be less likely to be in trouble for that, small metal or wood splinters can easily slice your eye.
Besides that, when cleaning the toilet or anywhere in the house that requires chemical-based cleaning liquid, you still have to wear eye protection gear. Some may find it too much since it is just cleaning, but when the solution gets into their eyes, it will take time before it wears off. Others will have to run to the hospital because they were severely burned.
Welding is never advisable to be performed at home, but if the person is too keen about doing DIY projects, experts highly recommend wearing protective eye gear. The flash itself can already be harmful to the eyesight. Hence, this is the kind of home project with which you don't want to be careless and naive, so wear the appropriate protective equipment.
Whether you're working at home or the workplace, it is wise to stay protected by wearing suitable protective tools. Companies are fully aware of the dangers, so they're investing in high-quality gear to ensure their staff's safety and welfare. This goes the same when you want to use power tools for home projects. Always prioritise your safety by putting on some eye gear.
Author Bio: Ester Adams is an experienced independent content writer with a demonstrated history of working in the writing and editing industry.  She is a multi-niche content chef who loves cooking new things.