Hotels Vs. Resorts - Best Accommodation In Tasmania
Written by

NewsServices.com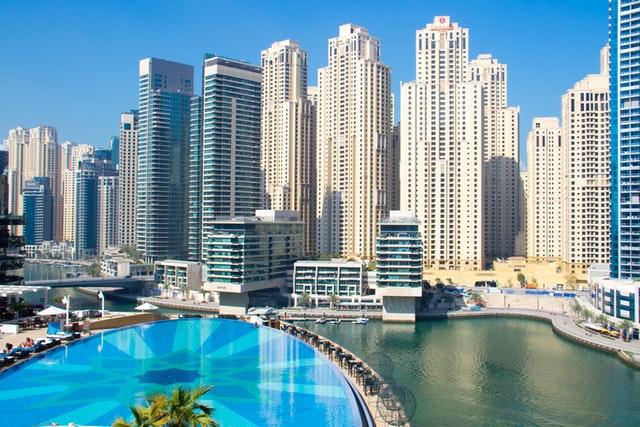 After a long exhausting day on the road, you're probably thinking of accommodation where you can stay to relax and shut yourself off from the rest of the world. There are many places to stay in, and each of us has our own set of requirements for what we're looking for. Some people prefer hotels for the services and amenities, while others prefer going to a resort for a one-stop destination.
The balancing act between quality, affordability, convenience, and location when selecting a place to stay doesn't have to be complicated - it's, in fact, much easier than you might think! As you continue traveling, you'll certainly discover that every accommodation has its own set of pros and cons, which vary according to the region and type of lodging. Then again, finding the difference between each might be confusing at first, and you might be wondering, "Which is better?"
What Is A Hotel?
A hotel is a facility that caters to people who are traveling away from home to provide lodging, food, refreshment, and other services and amenities that will make your stay, as a tourist, more comfortable and convenient. The hotel's primary purpose is to serve as a place of shelter for guests.
What Is A Resort?
Resorts, similar to a hotel, are perfect for vacation destinations, which have recreational activities (such as sports, games, swimming, sightseeing, etc.) and offer lodging, meals, drinks, and more. Many visitors opt to take advantage of the facilities and activities available because they want to unwind and venture into a new experience.
Hotels VS Resorts
Usually, the main difference between resorts and hotels is the array of amenities (read more) that they offer. Hotels cater to people who are looking for a place to spend the night at a specific location before they move on their next destination. On the other hand, resorts typically serve as THE destination for most travelers.
Finding The Best Accommodation
Would you like to stay somewhere located near your business meeting downtown? Or perhaps you are looking for a place to stay near the subway? Are you in search of a place to unwind with your family? Or are you planning to take time out of your busy schedule to relax and enjoy the pool with your friends?
By wanting a memorable trip, you must have lovely and excellent accommodation. When you want to go on vacation, the first step is to decide where you want to stay and which type of accommodation you want to stay in. You might as well choose a location that best suits your needs when it comes to the amenities being offered and the type of accommodation they are, and it varies whether you simply want to enjoy the comfort of a room or if you want a more action-packed trip (learn more: https://en.wikipedia.org/wiki/Hotel).
Typically, hotels are mostly preferred by people out on business, and they're in one place for a purpose: work. A business traveler isn't usually looking for the sights or attractions. Still, they need places they can stay in for business and personal purposes. In fact, most business conferences occur in a hotel, which is why they usually lodge here rather than in resorts for apparent reasons.
It's a lot easier to have a vacation on the go if you're staying in a beautiful hotel that caters to travelers' particular needs and hectic schedules. Fortunately, many hotels have recognized the need to cater to leisure travelers, and a slew of business-friendly accommodations has sprung up worldwide.
On the other hand, resorts offer the best options for spending time with family, bonding with coworkers, and hanging out with friends. While hotels tend to be more appropriate for individuals or couples, perhaps having a vacation in a large group of individuals is best to lodge in resorts. Additionally, these establishments are frequently available with rooms equipped for gaming, swimming, or even theme parks. They also provide an excellent way to use some time for recreational activities, which is offered as a package.
Nonetheless, here are the features to look for before booking your next stay:
Stable WiFi Connection
WiFi connection helps you personalize and enrich your experience by using the Internet. You can have an all-around communication with this, as having access to free and fast WiFi allows guests like you to keep in touch with their families and friends, and happy guests equal great hotel experiences.
It also certainly assists you with travel planning. Free and fast WiFi allows you to get the most out of their vacation by letting you have access to a wide range of web-based information. When connected to a WiFi network, travelers can use their smartphones to look for attraction opening times.
Fitness Amenities
If you're one of those health-conscious tourists, make sure to book in lodging that has gym facilities to experience high-quality fitness. Today, most hotels come up with the demands of travelers who do not want to skip a workout while on vacation.
In fact, a survey from American Express says that 49 percent of millennials said that having an onsite gym in a hotel is one of the factors that affect their decision-making when it comes to accommodation. Although not all resorts have fitness amenities, some lodging places, like Country Club Tasmania accommodation, are all-around and offer numerous services and amenities like gyms, golf, driving range, pools, and many more facilities. So be sure to check first what you are getting.
Security
When you choose to stay in a hotel or resort, security should be excellent. That includes the safety devices, like cameras and unique cards to be used to get access to rooms and take the elevator to your floor. Moreover, security guards are often present, even if they aren't always visible. This will ensure that you're in a safe place 24/7.
Feedback
Make sure to check out their websites to see what other people have to say. This will help you decide or visit ahead of time to see what kind of hoteliers they are, how their services are, and whether they are consistent with the quality of their services. Reviews are being given for a reason, so take full advantage of it.