Know your machinery: forklift training essentials
Written by

NewsServices.com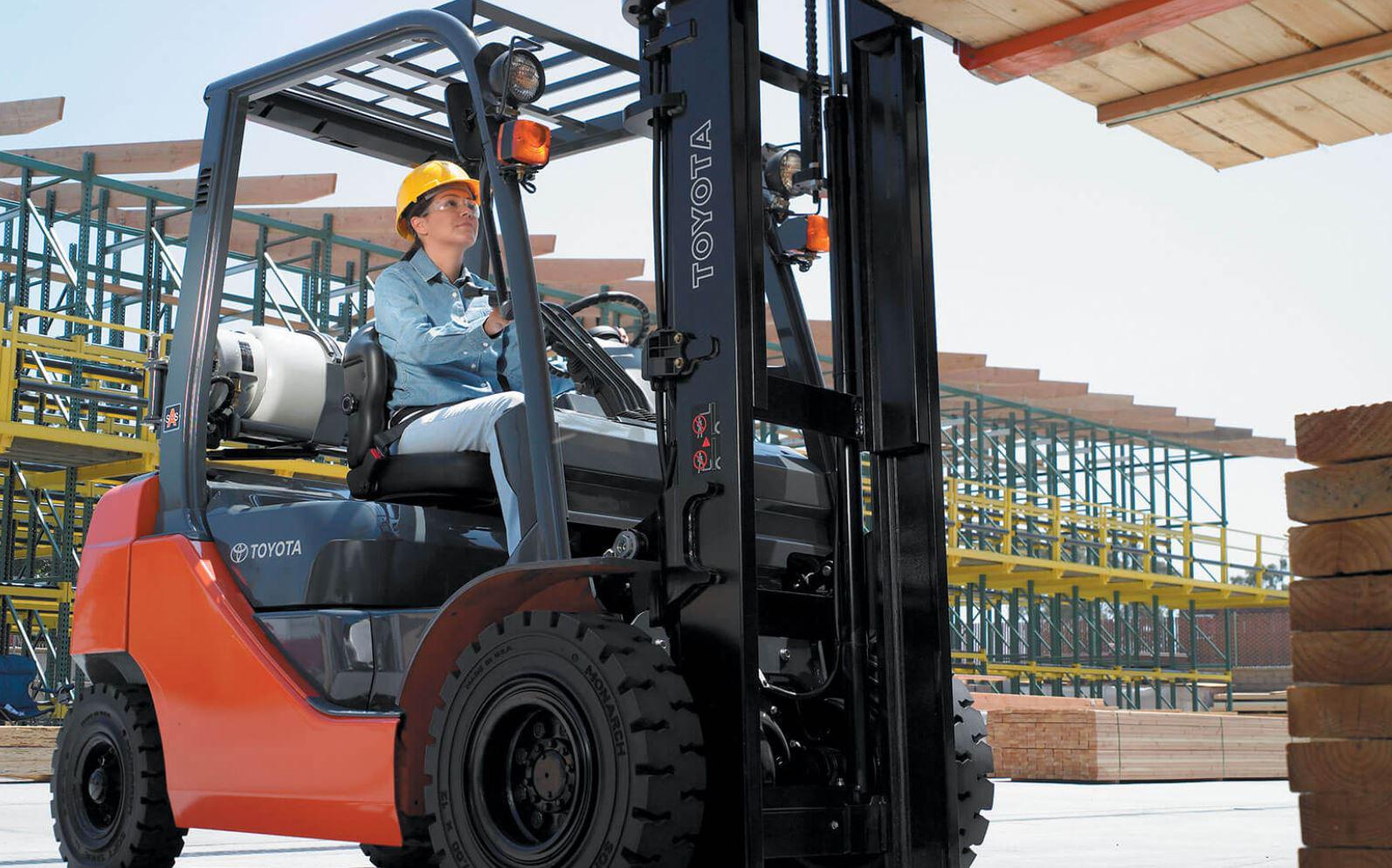 Australia has thorough training programs in place for becoming a qualified forklift operator, and with good reason. Forklift accidents can be incredibly hazardous, so it is important for business owners to ensure their operators are properly trained to avoid a disaster.
Training programs include aspects like navigating control, signalling functions, handling and replacing fuel tanks and pre-operation inspections. Operators should have a clear notion of how to move forward, back up, turn, raise and lower a load. Furthermore, they should be able to safely navigate across a factory floor as well as surpass potential hazards.
Operators must also have a thorough understanding of load management, as the basic physics and safety involved in transporting loads is an essential element of forklift operation as well as its training process. Employees should not be permitted to operate a forklift independently until they have passed the test and demonstrated these abilities.
So, before you get onto the operation of a forklift and knowing all there is to know about first class fork lift parts, here are some of the essential elements of forklift training and how you can be the safest operator going around.
Knowing manufacturing specifications
Before operating any forklift, operators should know the different models and the various specifications they are made with. Exceeding manufacturer specifications and capacity (operation speed, load height, load weight, turning radius etc.) can be incredibly dangerous. The first thing a trainee operator has to know is to respect the capacity of different forklifts.
Centre of gravity
Unsafe lifting can lead to a terrible forklift hazard: tipover. Tipover is the typical result of a lowered understanding of a forklift's centre of gravity, and can include very hazardous outcomes. Typical forklifts are rated with a 24-inch centre - this means that the forklift load's centre of gravity has to be 24 inches or below from the face of the forks - this is the point where the mast meets the forks.
If the distance goes beyond 24 inches, the truck can, unfortunately, tip forward at the fulcrum (this is generally at the front wheels of the truck, think of the base of a see-saw when thinking about the front wheels).
Some higher standards of forklift are made to shift the centre of gravity in response to weight data and load height gathered by sensors in the mast and truck. If a forklift is lacking these sensors, the forklift operator should continue to monitor the centre of gravity while operating the forklift.
Lifting hazardous loads
Sometimes the truck itself can create a hazard, and sometimes the hazard can be caused by the load. Operators should avoid lifting loads that appear poorly centred. For example, if the load has a small, light box and a heavy box, the large, heavy box should always be on the bottom with the smaller box situated on the top (and never the other way around). Loads should be secure and compact, not shifting and loose. Finally, all loads should be undamaged and structurally sound. A ruptured box or broken pallet should remain on the ground.
Moving your load
Avoid carrying loads when fully elevated. Pedestrians should never walk or stand under an elevated load. Forks should not be lowered or raised while the truck is moving. The forklift should be stopped and the brakes on before any lowering or lifting ensues.
These are the basics to forklift training and some essentials to remember before undergoing forklift training. It may seem difficult at first, but with the right training you will be a qualified forklift operator in no time!