Cricket Australia signs 4 Pines Brewing Company as official beer sponsor
Written by

NewsServices.com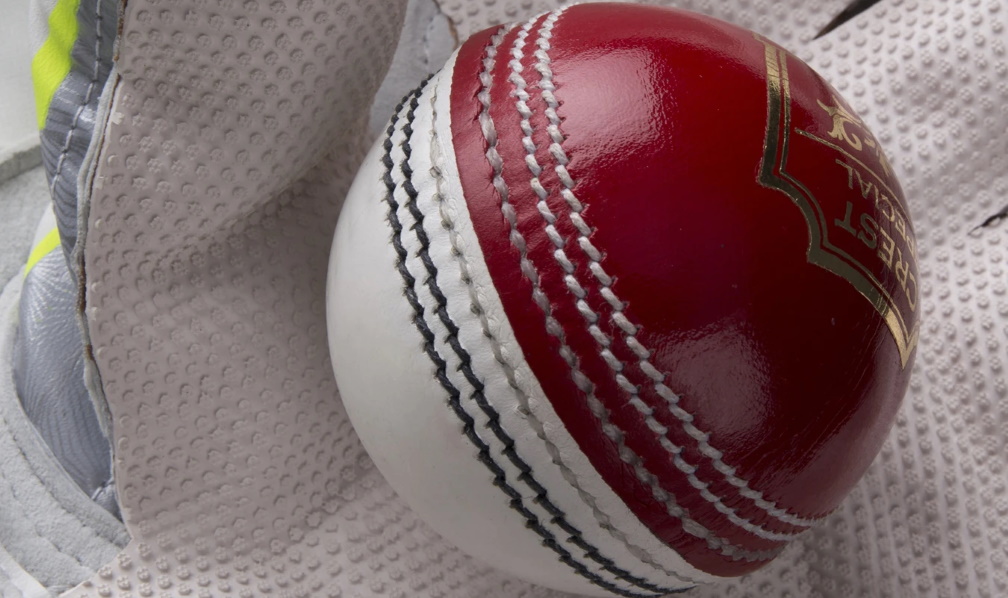 In a corporate reshuffle of the deck for the Australian Men's Cricket Team, the 4 Pines Brewing Company will be taking guard as the team's new official beer sponsor. The announcement comes ahead of upcoming T20 World Cup and this summer's Ashes Series where the 4 Pines beers are set to flow nationwide as Australia host England in the battle for cricket's most sacred trophy. The Aussies are heavy betting favourites ($1.45) with the best online betting sites like Unibet Australia to take out the series and 'return the urn'. Unibet is one of the most popular bookmakers and probably a lot of Australian bettors will choose to bet with them. Clearly, the brewing company is taking a punt that sports bettors will most likely turn to partaking in a drop of two of 4 Pines to celebrate their potential winning Ashes wagers. For those interested in having a punt, remember to gamble responsibly, use an established cricket betting guide to make the wisest choices possible and as the 4 Pines bosses fully understand, having a punt and a frosty cold beer go hand-in-hand and should be fun.
As 4 Pines co-founder Jaron Mitchell recently remarked on the announcement of the new deal with Cricket Australia;
"At 4 Pines we are passionate about having fun and bringing people together over great beer. Partnering with Cricket Australia to make this happen on the biggest of stages is huge for us and we are going to swing harder than Adam Gilchrist did on a short delivery to make this a success! Mitchell explained enthusiastically.
"It's been a tough time for the industry, so we look forward to supporting our customers with initiatives to bring punters into their venues to enjoy games this summer," he concluded.
4 Pines building on prior relationships with Cricket

The 4 Pines craft beer company has grown from humble beginnings at a single brew pub in Manly, until transforming itself into one of the biggest craft brewers in Australia, building original and ingenious connections with communities across the nation during its corporate journey. 
The recent announcement comes on the back of a 2018 deal between 4 Pines and the Sydney Cricket Ground which saw the Northern Beaches-founded craft brewery (since brought under the Japanese Asahi umbrella of brewery companies) open a branded beer bar in the stadium.
In a creative sponsorship agreement with their "Brew Better" initiative, 4 Pines is also looking to leverage the love many Aussie cricket fans have with their natural environment, instituting an imaginative promotion. As part of the agreement with Cricket Australia, 4 Pines will also extend its existing 'green' relationship with Landcare Australia with the brewery company pledging to plant 4 trees every time a four is stroked to the boundary line during the upcoming summer of cricket.
As Dr Shane Norrish, Chief Executive Officer of Landcare Australia explained;
"We look forward to seeing numerous 4 Pines Fours in the summer of cricket ahead and planting thousands of trees in strategic locations to enhance local native habitat, increase biodiversity and improve wildlife connectivity in the landscape. The partnership is an outstanding example of how corporate Australia can make a meaningful difference in protecting our natural assets", he said.
Nick Hockley, Cricket Australia's Chief Executive Officer is also impressed by 4 Pines 'green credentials' and their passion for Australia's leading summer sport;
"The team at 4 Pines are full of energy and have a shared passion for Australian Cricket. 4 Pines' commitment to bring fun to this year's Ashes Series, along with making a difference via their sustainable re-greening program, brings a new dimension to the partnership", he said.


The 2021-22 Ashes Match Schedule – Key Dates

The much-anticipated Ashes series will be the first Test series in collaboration between 4 Pines and Cricket Australia, and is scheduled to begin on December 8 at the Gabba ground in Brisbane.
The 2021-22 Ashes match schedule is;
1st Test – The Gabba – Brisbane – December 8 to 12 2021.

2nd Test – Adelaide Oval (Day/Night Test) – December 16 to 20 2021.

3rd Test – Melbourne Cricket Ground – December 26 to 30 2021.

4th Test - Sydney Cricket Ground – January 5 to 9 2022.

5th Test – Optus Stadium – Perth – January 14 to 18 2022.
After a 2-2 series draw in 2019, Australia are the current holders of the coveted trophy and $1.45 favourites to win the home Ashes series on Australian soil. Having last won the Ashes Down Under as long ago as 2010-11, England are $4.25 underdogs to take out an away series win.