Fire Service Victoria - Jobs and Recruitment
Written by

NewsServices.com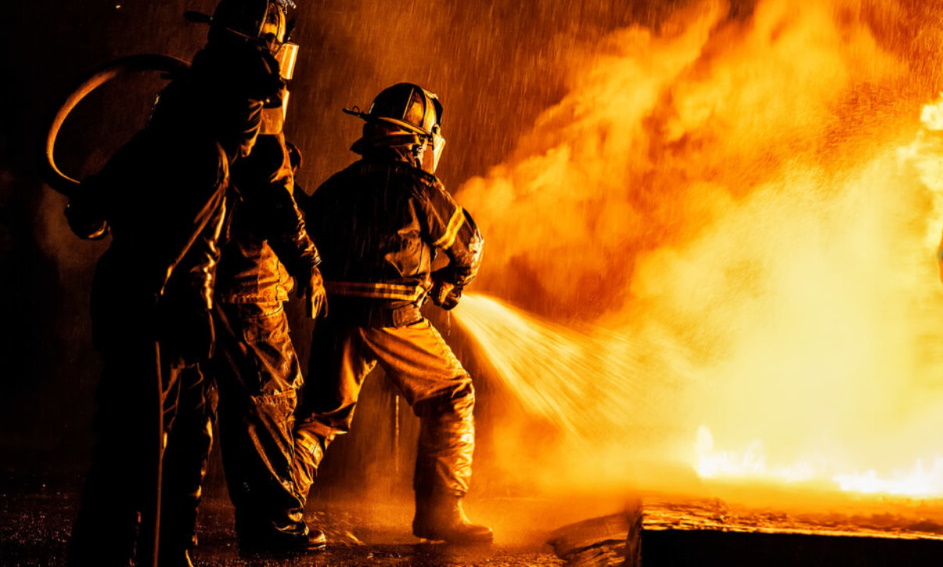 Firefighters play a crucial role in our society as they respond to emergencies such as fires and other disasters and save people's lives. The firefighters engage in risky tasks to rescue survivors, suppress fires, give emergency medical services, and handle hazardous materials, among other tasks. These activities require highly trained individuals to prevent getting injured and help survivors get out of the situation safely. In all states across Australia, individuals who wish to become firefighters must undergo a series of aptitude tests to assess whether they qualify for the fire training Victoria roles. Thousands of interested candidates send applications for fire service Victoria and only a few of them are able to pass the aptitude tests and become professional firefighters. You need to be aware of the various aptitude tests presented to the candidates to increase the chances of becoming a firefighter in Australia.
Fire Service Victoria
Like other states in Australia, Victoria uses many firefighter job recruitment tests to evaluate the numerous applicants and select those who are more qualified for the task. You are only allowed to proceed to the next stage after you succeed in the previous aptitude tests, and this means that you must be prepared well for the tests. Those who pass all the aptitude tests can perform excellently in Victoria's fire training and ultimately become competent firefighters. The aptitude tests cover several subjects and assessment methods, although they test for a candidate's ability to work in the firefighting department efficiently. Successful candidates are employed by the Victoria's fire service and given varying Victorian firefighter salaries based on the particular task they are assigned to.
Aptitude Tests for Victorian Firefighters
Common aptitude tests for interested candidates who wish to join the fire service Victoria include verbal reasoning tests, numerical reasoning tests, mechanical reasoning tests, and abstract reasoning tests. In most cases, the tests are simple and easy for you to answer, but they may be designed to appear to be very easy, but in reality, they are quite tricky. As you may already know, firefighters work in environments characterized by high risks, limited time, and the tasks require one to be very quick. This is why the aptitude tests are designed to be somehow challenging and complicated to examine how you would react in an emergency. The tests usually cover such issues as the ability to perform basic mathematical operations, the ability to read and understand written information, the ability to work with numbers, and the ability to understand and work with non-written information. If you successfully answer the tests, the fire service department could employ you and award you a Victorian firefighter salary that matches your tasks.
Verbal Reasoning
These tests aim to assess your ability to interpret and understand written information and the ability to communicate effectively with other team members. The fire fighting department usually provides a written test to you, and then you are supposed to answer the questions within a specified duration of time. Additionally, the test has a time limit of around two hours, and you must submit your paper after the deadline is due. Detailed passages are presented to you and then asked to answer some questions based on the passage. You may also be required to choose the words or phrases that do not match other words from a list. For you to pass the tests, you have to attain a minimum percentage which is usually 70 percent bit. If you score higher than the pass mark, you increase your chances of proceeding to the next stage.
Numerical Reasoning
The numerical reasoning tests evaluate the ability to perform basic mathematical and numerical operations such as multiplication, division, subtraction, and addition. You are presented with questions about number matrices, number series, and arithmetic reasoning. These questions may require you to identify a pattern in a given series of numbers that could increase or decrease in a particular order. The tests also entail working with percentages, fractions, averages, money calculations, and time calculations.
Mechanical Reasoning
These aptitude tests are designed to evaluate your ability to understand the various mechanical concepts and apply the knowledge in real-world situations. You may answer questions covering levers, pulleys, gears, and planes, among other mechanical concepts.
Abstract Reasoning
Abstract reasoning is also known as nonverbal reasoning or the ability to identify relationships and patterns in objects and then using the knowledge to make accurate predictions. After examining the attributes of a set of objects, you find out how the objects are related and later predict what will come after the last object.
Conclusion
The chance of getting employed in the firefighting department and being awarded a Victorian firefighter salary is dependent on your ability to pass the aptitude tests presented to all interested candidates. It would be best if you considered practicing basic mathematical operations, verbal, abstract, and mechanical reasoning so that you can join the fire training Victoria team.