Six Tips for Hosting an Amazing Garden Party on Your Own
Written by

NewsServices.com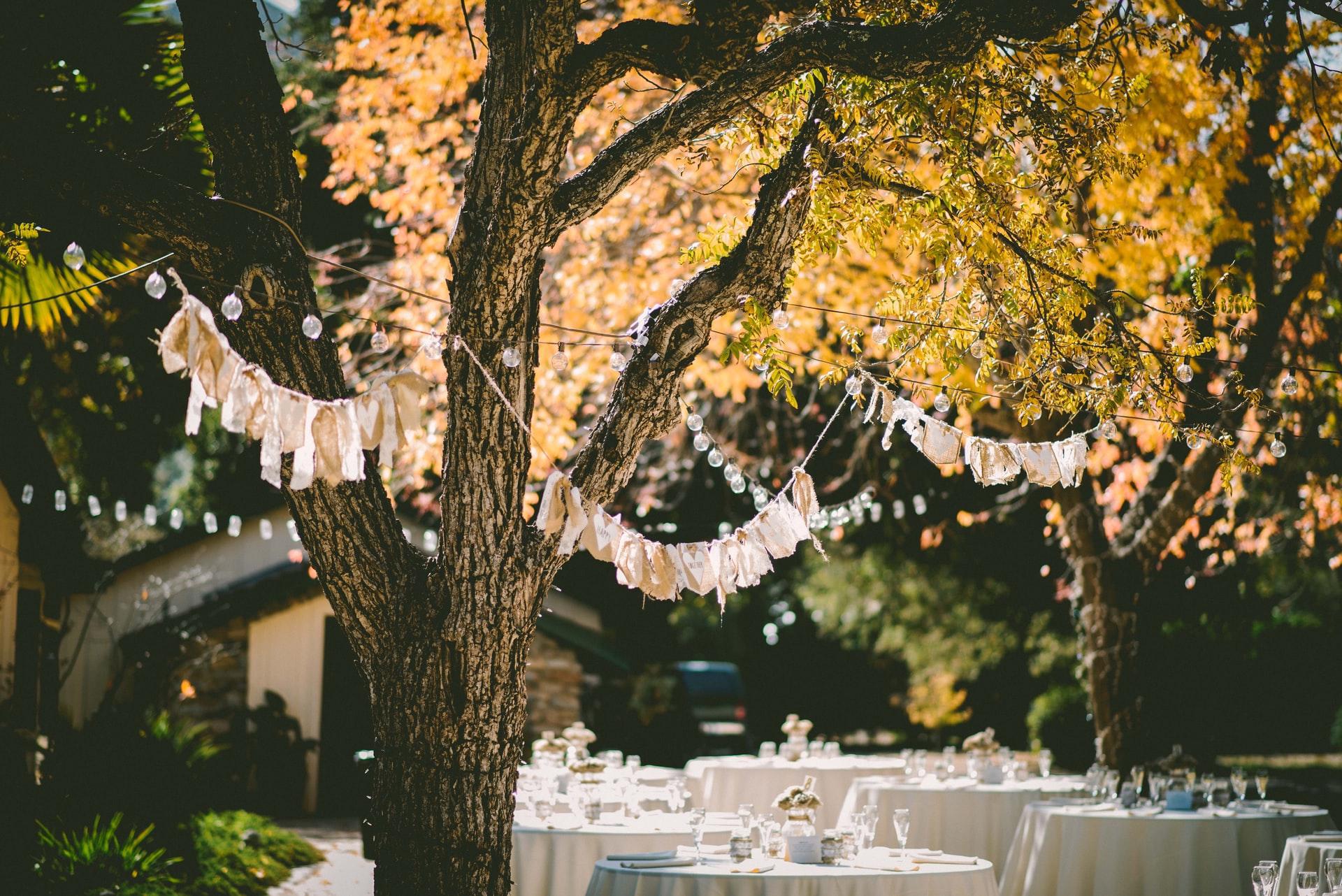 Did someone say a garden party? We'll be there! A garden party is an ideal occasion to spend time with your loved ones enjoying the nice weather, food, music and the great outdoors. Sounds perfect, and it can be pretty easy to organise it; all you should do is follow these six tips for hosting an amazing garden party.
#1 Let Your Creativity Shine
One of the most exciting parts of a garden party is bringing many DIY ideas into reality while planning it. And the best thing is, you don't have to spend much money. Instead, simply use everything you can find in the house.
When organising an outdoor event, aiming for simplicity is the way to go. Considering that your garden is already filled with flowers, you practically don't need any additional decoration. However, there's always space to plant something new — the more, the merrier.
If you don't have patio furniture, consider using old indoor furniture you barely use and adjust it to your party theme. Also, a couple of pillows will add to the overall aesthetics, giving your decor a bohemian look everyone is so crazy about.
Depending on the menu and your preferences, you can choose between regular plates and glasses or use paper ones. Last but not least, purchase some nice napkins and scented candles.
#2 Decluttering First, Party Later
Regardless of your efforts and creativity, you will not achieve the desired effect if your garden is a mess. With that said, declutter before decorating. However, if you are dedicating a considerable amount of time to your garden daily, weekly, or even monthly, your garden is probably pretty clean. Just collect leaves and mow the lawn because some guests may want to sit on the grass. Remember, when tidy, your backyard will become a beautiful party area.
Post-Party Cleaning
After-party cleaning shouldn't be a nightmare if you've organised your time and plans well. If you provide enough garbage bags or cans, you'll not have to clean much once the party is over. Also, try to clear things during the party, but be careful because you host a party to have fun and enjoy time with your loved ones and not act like a health inspector.
#3 You Want Everyone to Feel Comfortable
Every experienced host knows comfort is the first thing they need to ensure that their guests have. So, your job as a garden party host is to make guests feel welcomed, nice and relaxed, regardless of the day, season, or climate.
For instance, if your party is in the middle of a sunny day, parasols and sunscreen are a must. But, bug spray should be at the reach of your hand when throwing an evening garden party. Also, if you live in a cold area, your party should not go without heating lamps or shawls/throw blankets. One more thing, it's actually pretty important, inform guests where the bathrooms are.
#4 Create a Colourful Yet Simple Menu
Many will agree that when food is brought to the table, no other decoration is needed. In fact, the reason we love garden parties is the produce the garden offers. If you grow vegetables and fruits, include them in your party menu. Your guests will be even more amazed because they'll literally enjoy the fruits of your work.
Another option is to ask your guests to take part in creating the menu and present their cooking skills. Suggest that everyone bring some dish or beverage. But, whatever the final decision is, the goal is to enjoy meals you all love. Remember, garden parties exist to prove that good and tasty food doesn't have to be expensive.
#5 Surprise Your Guest With Some Exciting Games
If you are wondering whether you are too old for classic backyard games, our answer is NO. Imagine how happy your guests will be when they find out you prepared games for the party.
Of course, the size of the garden will influence your game choice, but even if there's not much space, you can always bring some balls people can throw around and have fun. Also, cricket is a popular outdoor activity always worth considering. In addition, many adults are fans of board games, and they are more than suitable for garden parties.
#6 Make a Playlist That Will Bring Everybody to a Dance Floor
There's no party without music, so creating a playlist should not be left for the last minute. Choose songs that will put everyone in a dancing mood. However, you should be considerate of your neighbours and check the regulations to determine how loud the music can be and how late you can keep it on.
There's nothing more to say, except — A little party never killed nobody! Thanks, Fergie.