Is the Gold Coast a Good Place to Live?
Written by

NewsServices.com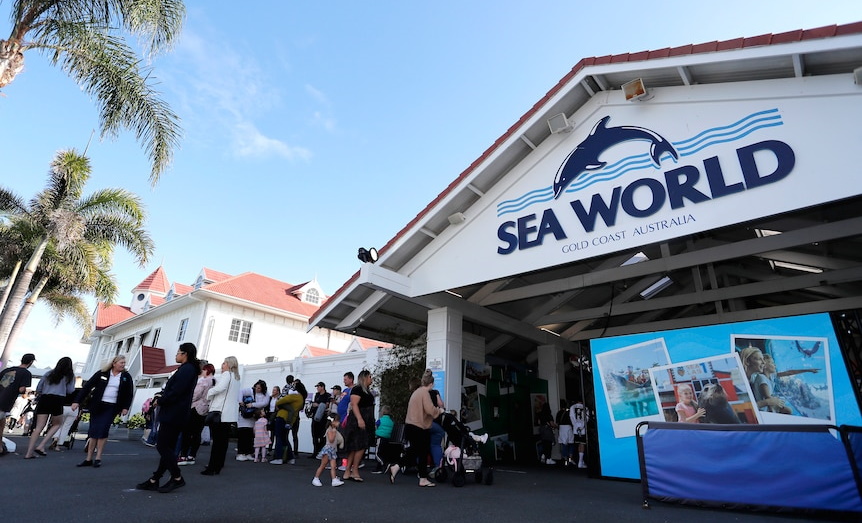 Are you looking to move your young family to south-east Queensland? Then you may be pondering this question:
is the Gold Coast a good place to live
?
Well, the answer is a resounding YES!
Here are eight reasons why moving to the Gold Coast suburbs is a good idea.
Gold Coast Boasts of Excellent Year-Round Weather
Is the cold weather making you feel (and turn) blue? Then you should pack up your bags and head towards the coastal Queensland city.
Here, you'll enjoy 245 days of sun, which is just one of the many perks of living in the southern hemisphere.
It's Home to the Laid back Lifestyle
The busy areas of Sydney and Melbourne often come with a fast-paced lifestyle.
The opposite can be said with Gold Coast and its surrounding areas. The city offers a slower pace of life. You'll often find locals down for a chat.
True enough, Gold Coast is the perfect place if you want to kick back, relax, and enjoy the view.
Gold Coast is the Beach Lovers' and Surfers' Paradise
When you live on the Gold Coast, you get the opportunity to frolic in golden sandy beaches every day. Depending on where you live, the Mermaid Beach, Main Beach, Palm Beach, or Burleigh Heads can be a short walking distance.
You can also visit Byron Bay or Runaway Bay whenever you want!
With these beautiful beaches and waters, the southern areas of Australia are simply no match to Queensland.
Gold Coast is More Affordable Than Other Australian Cities
Despite its name, you don't need to spend a lot to thrive on the Gold Coast.
For one, young families will love the lower cost of living in the area. Whereas you need AUD 8,200 in Sydney and AUD 6,800 in Melbourne, you'll only need AUD 6,575 to live the same lifestyle on the Gold Coast.
Compared to other cities (primarily Sydney and Melbourne,) the average cost of groceries, rent, and other essentials are cheaper in Gold Coast. Think of how much money you'll save every year!
Property prices are lower in Queensland, too. In Sydney, you need to pay about AUD 1.3 million for a house. As for Melbourne, the cost is a little lower at AUD 1 million.
On the Gold Coast? Centrally-located homes will only set you back about AUD 627,500.
There's Easy Access to Public Transport
While you may feel free to use a car on the Gold Coast, it's not a requirement. The city hosts an excellent transport system, making traveling within and outside the north-east coast very easy.
For one, there's a tram that runs every 7.5 minutes during the weekdays. It runs less frequently during weekends, with a waiting time of every 10 minutes. You can hop on a tram to get to your favorite Gold Coast beaches and even the great suburbs.
The city is also home to over 60 bus routes, which you can take if you need to catch a flight at the international airport.
The Coast is also serviced by trains that can take you to nearby areas such as Brisbane City. There's even an Airtrain that can take you to the Brisbane Airport.
Another good thing about the city's transport system is that there are free shuttles as well. You can ride in one to catch a free ride to stadiums or shopping centres like the Harbour Town Outlet.
Gold Coast Offers Many Career Opportunities
A lot of people head to the southern end of Australia because of the job openings. But unbeknownst to many, the Coast offers numerous work opportunities as well.
Here, new residents may take employment in the city's three largest industries: health care and social assistance, accommodation and food services, and retail trade.
It Has a Family-Friendly Location
Young children deserve to have a safe and happy childhood. At Gold Coast, your kids can enjoy this and more.
For one, it's easy to find a good school within the area. Many of Queensland's top-rated private schools are based here, such as Somerset College and AB Paterson College.
As for higher education, there are three universities nearby: Griffith University, Bond University, and Southern Cross University. Unsurprisingly, these good schools attract thousands of international students every year.
The Gold Coast is Perfect for Your Family's Outdoor Lifestyle
There are lots of fun outdoor activities you can do in the city.
One place you'll enjoy visiting is the Currumbin Wildlife Sanctuary. Here, you can even interact with lorikeets, saltwater crocodiles, and other reptiles.
There's also Sea World, which is one of the many theme parks in the city. It's famous for its marine attractions, including Seal Harbour and Shark Bay.
Living on the Gold Coast is genuinely something worth considering. With its fantastic beaches, numerous job opportunities, and fair weather, you'll love to start a new life in this golden city.