Key Bakery Supplies to Invest in for the Success of Your Bakery
Written by

NewsServices.com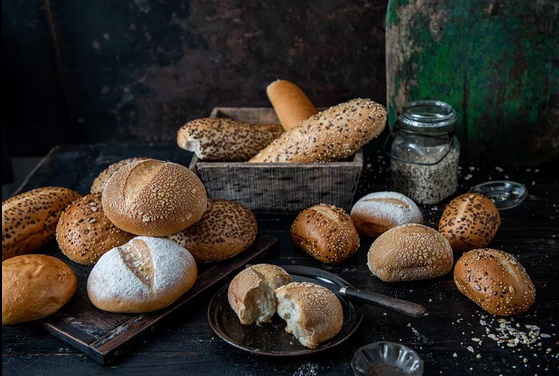 Having the right bakery supplies by your side can contribute greatly to the success of your bakery. Knowing where to invest your money is a sign of a good business owner, and when it comes to your bakery, your supplies are one of your most important investments.
Keep reading to make sure that you are investing into the right supplies for the success of your bakery business!
Commercial Equipment
The commercial equipment you need to run your bakery depends on the size of your bakery and what kind of baked goods you sell. Some commercial equipment may be more expensive than others due to their functions.
A few pieces of commercial equipment you may look to invest in include:
* A commercial oven. A commercial oven may be needed to bake the large number of batches of dough you require everyday.
* A proofer. A proofer can help quicken the proofing process for some of your dough.
* A mixer. A mixer can save you time mixing your dough or filling ingredients.
* A bread or dough slicer. A bread or dough slicer can make sure that your bread and dough is cut to the perfect serving size.
Frozen Dough
Frozen dough is another key bakery supply you should invest in depending on how you run your bakery. If you are more into the business and management side of things and no longer have the time to make all your baked goods from scratch, then perhaps it's time to start using frozen dough.
You can use frozen dough to create the perfect base for your menu items, and still make them your own by customising with your preferred toppings. Frozen dough is quick and easy to use, and also convenient to acquire as most wholesale bakery suppliers will deliver the frozen dough straight to your bakery's doorstep. You can save on time and costs with frozen dough, without foregoing the quality of your bakery's baked goods.  
Bakery Display Cases
It's a good idea to invest in display cases for your bakery. Not only will this help attract potential customers to your store, it will also be convenient for your customers to see what kind of menu items you sell at your bakery.
Display cases can come in various shapes and sizes, and it is important that you research what options are available to you so that you purchase the right ones. Measure the walls and space in your bakery as well so that you purchase display cases that can actually fit in your bakery. Some display cases also have different border styles so it is important that you choose one which matches your bakery's aesthetic.
Investing in the right bakery supplies is key to the success of your bakery. From commercial equipment, to frozen dough, to display cases, it is important that you consider all of the above when purchasing the supplies for your bakery. Make sure to contact your local bakery wholesale supplier for more information regarding high quality bakery supplies.