Aussie Adventures - 5 Unique Things to Do in Melbourne
Written by

NewsServices.com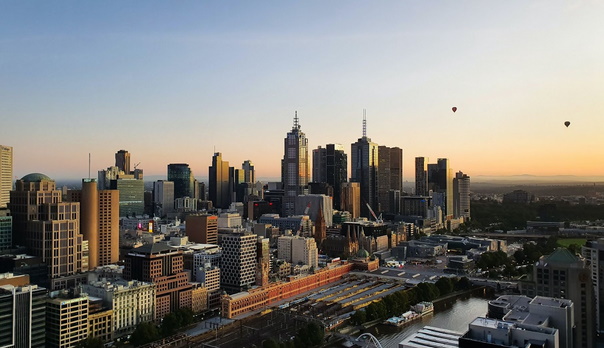 Wherever you happen to be coming from, Melbourne is an essential stop on your Aussie itinerary. Known as the capital of culture in the land down under, Melbourne offers something for everyone. Whether you're into sports, art, music, nightlife, fine dining, or any number of other niches, Melbourne is sure to have a thriving scene to suit your tastes.
If you're looking to branch out from the usual tourist attractions and try something different, the following options will take you deep into Melbourne's laneways less traveled.  


1. Get a tattoo
Whether you're after a full sleeve, a cute little tattoo, or perhaps even cosmetic tattooing, Melbourne is home to some of the most talented artists in the country. The important thing is to find an artist whose style and approach vibes with you.
Whether you're looking at getting a cosmetic tattoo or a regular tattoo, you can find artists who work with cruelty-free products and vegan inks. Within both worlds, you will also find great variance in styles, so use Google reviews and the artists' Instagram pages to help you narrow your search.  


2. Have a burger… in a train… on a rooftop
Melbournites have a taste for the weird, which is great news for visitors who love finding unique things to do. Burgers are delicious (and even better with craft beer and fries), trains are marvelous, rooftop views are the best, and creative graffiti is always a joy to see.
Knowing all this, the team behind Easey's decided to combine all of the above, plonking a bunch of graffiti-laden train carriages on top of a rooftop in Collingwood and serving tasty burgers, fries, and other delights. Everything is perfectly matched by the beers and the sweeping views.


3. Take a tour of the State Library
Taking a library tour may sound horrifically dull, but that's precisely why the State Library of Victoria's tour is so unusual. This 160-year old building is surprisingly wild. It features a labyrinthine network of corridors, many of which are underground, and some of which are off-limits to the public. This fact alone is enough to give it strong Hogwarts energy. However, the library has even more magic to offer.
On your tour, you will hear all sorts of secrets and astonishing tales from the building's history. You'll also be given access to some of the secret areas that are otherwise unavailable to the public.  


4. Enjoy some of Melbourne's oddest food and wine experiences
Melbourne is famous for its themed bars and restaurants, which range from the cute and quirky to the thoroughly bizarre. Discovering them can be a bit hit or miss, so you may have to do quite a lot of Googling.
Some options to consider include Dans le Noir, where you can enjoy a meal in pure darkness (served expertly by vision-impaired wait staff). Wine lovers may prefer Melbourne's unique urban winery, where you can sit back and sip or take part in a wine-making workshop. 


5. Go hunting for secret bars
If you're feeling extra adventurous, you could try your luck at finding one of the city's many secret bars. Above Board makes you feel like you're in the wrong building, on the wrong flight of stairs, and about to burst in on someone's business meeting before you emerge into the cute little cocktail bar. Bar Margaux creates a similar vibe on the way in, but with a darker, more intimate ambiance when you arrive.
These activities will help you dip below the surface of this bustling city, unlocking the fascinating secrets that lurk around every corner. However, they are only the beginning of your adventure. Enjoy!