UBank Increases Term Deposit Rates: What That Means for Aussie Savers?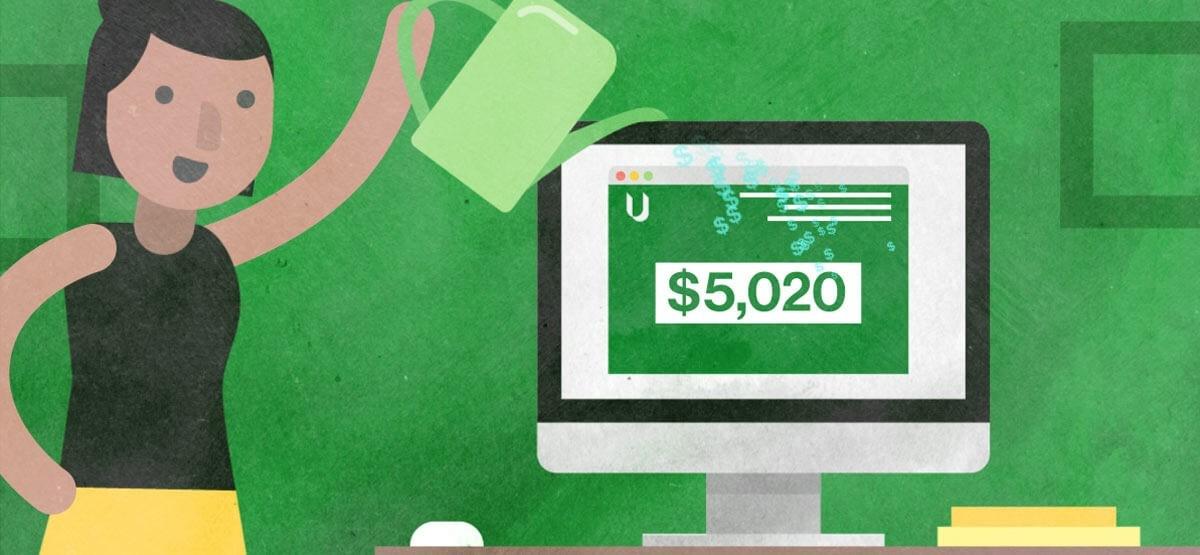 UBank recently decided to help Australians with their savings by increasing their term deposit rates. These rates are now more competitive and may help you with your savings goals. If you currently have a UBank term deposit or are thinking about opening one, you should understand what these rate changes mean for you.
What is a Term Deposit and Who is UBank?
Some people may not be familiar with term deposits or UBank. A term deposit is a fixed-term deposit, which means that the account holder deposits a sum of money in the bank for a fixed amount of time. These deposits typically have a term length up to 12-months, while UBank offers a range between one and twelve months. Closing an account before the end of the agreed term may result in penalties and the loss of any interest that you may have accumulated while the account was open.
When money is deposited, the bank uses the funds to provide loans to other borrowers. These borrowers are charged a higher interest rate, allowing the bank to pay you interest.
The structure of these deposits allows banks to give account holders a higher interest rate compared to a standard personal savings account. They also typically feature fixed interest rates that are applied over the length of the term. However, some banks continue to offer variable rates, which carries more risk, as the rates may decrease.
UBank is an online bank that was established in 2008 by the National Australia Bank (NAB). NAB launched UBank specifically for online banking, and their first product was the term deposit. Over the past decade, their range of products has expanded to include SMSF accounts, savings accounts, and home loans.
How Much Did the Rates Change?
UBank offers a wide range of term lengths, from one month to twelve months. Each of these terms has received an increase in interest rates, which means additional savings for you. However, the amount of extra savings that you can expect depends on your deposit balance and the term.
The increases vary depending on the term. For example, the previous standard rate for a one-month term deposit was 1.90%. The new rate is 2.10%. The last standard rate for a nine-month term was 2.66% and is now 2.75%.
Enjoy the Same Great Advantages
Along with the rate increase, the UBank term deposit continues to provide several significant advantages for customers. These benefits include no extra fees, security for deposits up to $250,000, a small minimal investment, and a loyalty bonus. One of the strengths of the UBank term deposit is that the bank does not charge any fees. There are no monthly accounting fees or charges to deal with.
The fixed interest rates are also beneficial, as they provide a secure solution for building your savings. These interest rates are set and do not increase or decrease during the length of your term.
You also do not need to start with a large deposit. While you can invest up to $2 million dollars, you only need $1,000 for your initial investment. UBank also covers all deposits up to $250,000 through backing by the NAB.
Roll Over Your Balance to Receive the Loyalty Bonus
The loyalty bonus that UBank offers customers still applies. This bonus is given to customers when their deposit matures after they choose to roll it over for another term. For example, if you want a 12-month term, you would have a 2.64% interest rate with the previous standard rates and 2.75% with the new rates. With the loyalty bonus, you will get a 2.85% interest rate when you reinvest your term deposit.


The bottom line is that any additional money that you can earn from a term deposit is good news. If you want to take advantage of these increased rates, consider opening a term deposit with UBank. Along with the increased rates, you can enjoy zero fees and a loyalty bonus when you roll over your deposit.