Maths – when it's time to break free of your misbeliefs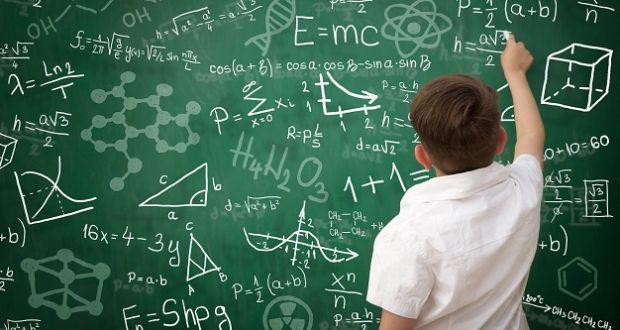 Growing up we often form false beliefs on what we can or cannot do; what we are good at and what we feel like we will never be good at. But we weren't born with these predispositions and they took shape in us somewhere in our formative years. What if what we believe to be true, isn't actually true at all? What if we think we can't sing, yet it is because we have told ourselves we can't sing, and our family has said that we're not a musical family? What if, we convinced ourselves that we can sing, and we committed to the vision of good singing, would we be able to improve our singing ability such that to the common listener, it would be a pleasant sound to hear our voice? The same applies to every aspect of our life and a common area heard in the school space and even in the job world is, 'I'm not good at maths'. But is this true, or have we or those around us, incorrectly made us believe it?
Committing to the goal
If you want to change your skill level in something, it starts with commitment. Decide on what you want to achieve first. Make your goal clear and tangible so much so that you are able to visualise it. If it is maths, then imagine how it would feel writing a maths paper and knowing you have the skill to rock the exam and fetch good results. That is the feeling that will keep you motivated and working towards the goal. Then sit down and figure out how you're going to achieve this. It may require identifying a few people that you can chat with that can help you get an idea of what is out there that can help you achieve your goal. For example, it could be using a maths tutor Sydney. Find someone who you connect with on a personal level.
Be accountable to someone
When you have set yourself a difficult, yet also an important goal that you are determined to attain, you will need support along the journey because it is difficult doing it on your own. When people see you are committed to working hard, they will find it easy and enjoyable giving you much needed support. Support can come in different ways. It could be the support of a tutor, whom you build a relationship and to whom you are accountable for meeting with once a week. Knowing that they are expecting you to have done your homework will help drive you to do it because naturally we don't like letting others down. Support could also be emotional support. When you are struggling and the road is feeling rocky and you're tempted to give up, call on that person who has your back and wants to see you achieve. They will remind you of why you're doing this and encourage you to keep going. Their energy will help renew your energy.
Your own perspective
Tell yourself that you are good at maths. Or, if you prefer, tell yourself that you have the potential to be good at maths. Positive reinforcement is a huge thing and if you back yourself you might just be surprised how far you will go. Don't make a fool of yourself by telling everyone, just work on your own self-belief. It is a private thing that will manifest publicly before you know it. You can do it!