DIY- Easy Tips to Make Your Own Pearl Jewelry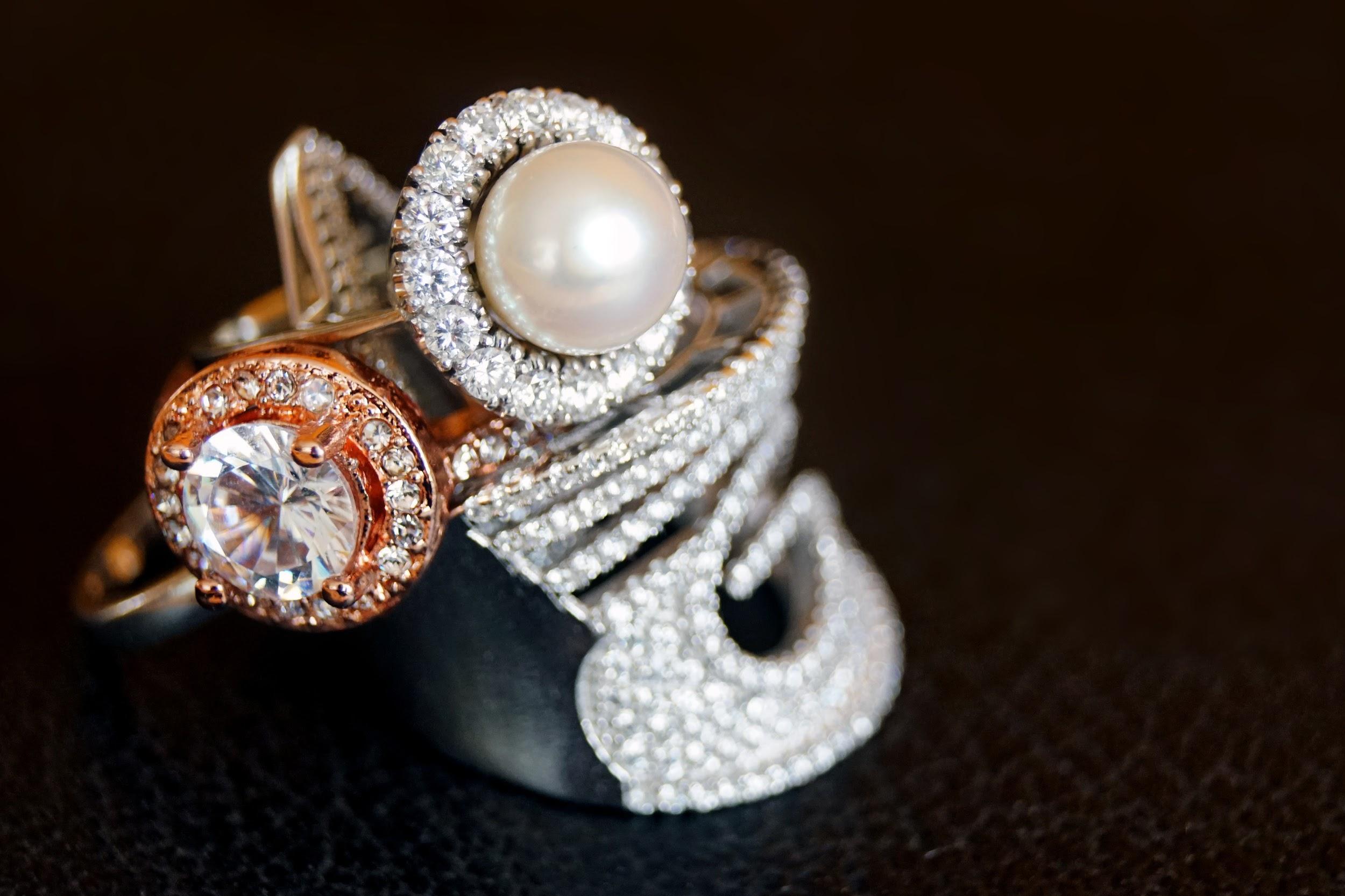 Are you bored of wearing the same types of pearl jewelry? Does it get difficult to shop for pearl jewelry because of the lack of variety? Is your pearl jewelry too old fashioned to be worn out in public? Well, if your answer is "yes", then you have come to the right place!
Do it yourself (DIY) jewelry is now trending almost everywhere and the good news is that you can purchase them online. Women of different ages and ethnicities are trying out creative ways to make jewelry on their own. In fact, pearl jewelry is considered to be the statement piece when it comes to accessorizing. However, women might get bored of repeating the same form of fashion over and over again. There's no hard and fast rule to wear pearls as it is. One can always improvise with whatever jewelry they have in stock. Readily available pearl jewelry has different colors, shapes, and sizes. Not just to wear around the neck, pearls can be easily accessorized as a bracelet, anklet, studs, brooch pin, and whatnot.
Try following the DIY easy tips to make your own pearl jewelry mentioned below. This way, you will have many options to choose from. You will also know how to add a tad bit of magic by being creative with the old-fashioned pearl jewelry.
So let's not waste any more time and check out these hacks:
1- DIY pearl necklaces:
It has become a norm to wear pearl necklaces is the same old-fashioned way. To change that, all you need to do is find some pearls and make a necklace by yourself. The DIY pearl necklaces might be the easiest to make on your own. They will also give a modern touch to the same old pearl jewelry you've been wearing since forever.
Steps to follow:
1- Take multiple strands of pearls.
2- Find two pieces of crystal ornaments to play with.
3- With the use of hot glue, join the pearl strands together.
4- Add the crystals ornaments to the sides of the glued strands. This will add some bling to the necklace.
5- Take another long pearl necklace and glue it with the rest of the necklace.
This beautiful DIY pearl necklace is everything you are looking for. Such a unique piece will easily complement any of your outfits, especially at a wedding or special event. This can also be gifted to someone who loves pearl jewelry a little too much.
Another DIY pearl necklace can be made by using copper and a strand of big pearls. Just use copper as a statement piece in the center of the pearl necklace and you're good to go.
2- DIY pearl earrings:
Necklaces aren't the only thing to be made out of pearls. Other jewelry items can be made by it as well. For example, DIY pearl earrings that will surely complete your outfit. Many women out there don't like wearing necklaces. However, everyone loves cool studs made out of pearls. A DIY sparkly pair of earrings wouldn't even cost you a lot.
Steps to follow:
1- Collect two small seashells.
2- Find two small pearls to glue inside the seashells.
3- Use hot glue to stick the pearls in the center of the seashells.
4- Make a hole on the top of the seashells with a sharp metal rod.
5- Add metal loops on the top of seashells or just stick them on it.
Something like this requires no hard labor and will take a few minutes to complete. With these simple yet elegant pearl earrings, you will look adorable. They are a must-have accessory for the summers and casual Mondays. Seashells certainly are a creative touch to the pearl earrings. The best thing is that they won't even fade with time.
3- DIY pearl bracelets:
Outfits can be elevated with the help of dazzling pearl bracelets. DIY pearl bracelets will draw more attention to your hands and your confidence will be boosted in return. This is exactly what a woman needs whenever they are feeling low. A sparkling DIY pearl bracelet worn on the delicate wrists will make a woman feel even more beautiful. There are many ways to make pearl bracelets at home:
Using a combination of different colored pearls to make up a bracelet.

Making a charm bracelet by beading multiple black laces and pearls together.

Combining crystals and pearls on an elastic band.

Using dangling pearls fresh out-of-water and layering it up on thick threads to give a cool, beachy look.
4- DIY pearl rings:
Other than bracelets, DIY pearl rings can also be light on the pocket. The process is pretty simple to make one. Just stick pearl(s) with the help of hot glue to an old ring and rejuvenate it. Try to use your own imagination and be as creative as you want. From using a giant pearl to stacking a few small pearls, it all comes down to your own creativity. Different color combinations can also be used for DIY pearl rings. Many women only like to wear rings as their staple jewelry.
So for such women, DIY pearl rings will add a vintage touch to any outfit. They will feel at ease while wearing something they've made themselves. Another creative way to wear DIY pearl rings will be through stacking multiple pearl rings together. This will look really chic and will complement different occasions.
The Final Word
To be honest, one can never go wrong with DIY pearl earrings, necklaces, rings, and bracelets. Just the thought of making something yourself increases the importance of it, especially out of pearls. The best thing about pearls is that they are easily available around the world at very affordable rates. Anybody can buy pearls and make their own statement jewelry sets. Also, this DIY pearl jewelry can be sold or gifted to others as well. So do yourself a favor and step out of your comfort zone. Instead of buying more readymade jewelry, make some yourself! In the end, you will not regret it at all.