SURPRISE YOUR KID WITH DREAM TOY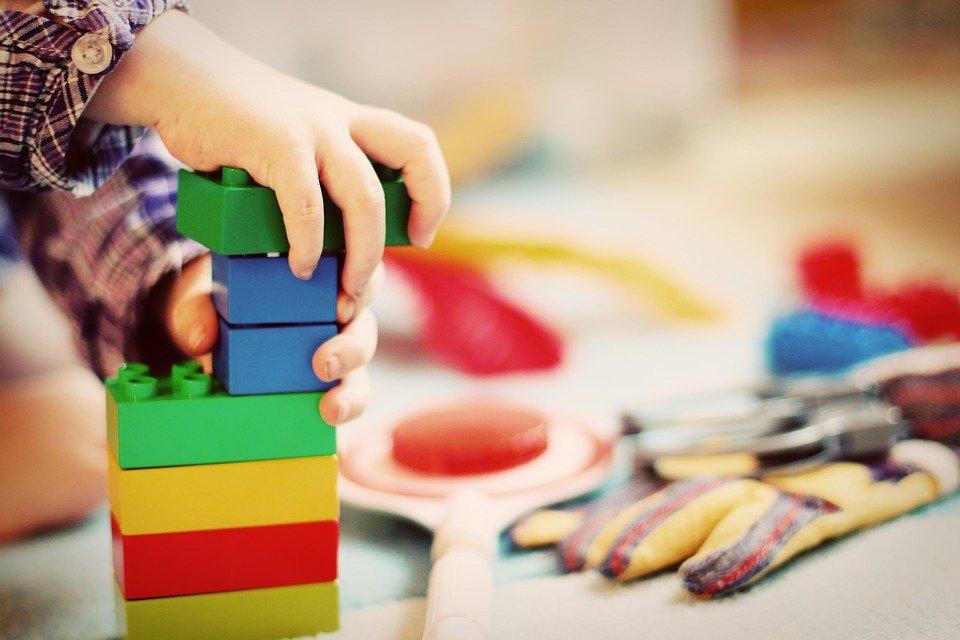 When children are small like infants, every person connected to that child thinks that when they grow up they are going to have this toy or that toy. But when they enter their growing stage, they have their wishes and choices which overshadow your choices and have to be fulfilled. This natural thing happens to almost every parent. You would want your child to have puzzles but your child wants to have cars and balls.
Toys have been the best gift children get. When deciding a gift for any child, the first which enters the mind is toys. But in this century there are so many different toys and each toy has so many different varieties that it is difficult to choose one toy which is going to be loved by the kid.
There are many toy shops and many online toy stores in Australia where one can buy their desired toys to surprise their kids or even their nieces and nephews. From Barbie to hot wheels and from baby shark to wheels on the bus, there are so many themes to choose from. It is like going into a state of complication by yourself.
Here are some ideas which you can choose from. Below are some of the ideas of the toys you can buy to surprise your kids or any other kids. It is a guarantee that they are going to love them. It includes toys for every age so it is you who will decide what your child wants and is suitable for them according to their age.
BALLS: Nobody could have ever imagined that just a sphere-shaped thing named as the ball would be loved by everyone so much. Kids of all ages love playing with a ball. There are so many types of balls now such as volleyball, basketball, ping pong, etc. From childhood to even adulthood people love to play with a ball even if it is just to throw and catch it.
MANNEQUINS: You can give them statues of different characters such as superman, spider-man, batman, iron man or even wrestlers too. They would love to collect them. They would love to have these characters with them.
DOLLHOUSE: If your daughter or you nieces love dolls then surely they wish for a dollhouse too. Because at that age every girl wishes to have a house of their own. Dollhouses have always been the hot sellers in a toy shop that's because no matter which year it is or century it is, they will always wish for a dollhouse. It is engaging and also the little features attract them so much that they play with it all day.
LEGO: Lego can never go out of the toy store. They are taken as fun and educational toys. They enhance creativity in the minds of the kids and keep them busy for hours. These puzzles are for all ages. They make you occupied and have a calming effect on you and of course for your kids too. So these toys are something you can surprise your kids with. The attractive vibrant colors appeal to the children.
CARS: A child can never have enough cars. They want all sizes of cars and every type of cars such as fire brigades, ambulances, sports cars, trucks and many more. So it can be a perfect way to surprise your kids with some latest vehicles for them to play.
PLAY DOUGH: Play dough is a very interesting activity to dig in. If you want to make your kid busy, involve them to play dough. It will at least buy you 1-2 hours. Buy any theme play dough for them such as baby shark or itsy bitsy spider so they can make their baby sharks or spiders which can climb the water spout without water coming down.
DOLLS: Dolls have been loved by girls for ages now. Their never-ending obsession with dolls is never going to end. Little girls can never have enough dolls. They sleep with them, eat with them, dress them up and play with them all day. Get them Elsa, Cinderella, Anna, snow-white or even hello kitty. They will never get tired of playing with these pretty dolls.
PUZZLES: Puzzles are an excellent choice for a balanced toy which means a toy that can be fun and educational too. Children are very much attracted to puzzles of all kinds such as their favorite cartoon puzzles or alphabets. It increases their brain capacity and they enjoy completing those puzzles. Their minds sharpened and skills like problem-solving, hand-eye coordination are developed.
BOARD GAMES: When your child has reached an age where they can understand the concept and strategy behind board games, gift them one. Start with a basic one. They will thoroughly enjoy playing with their friends and family. Plus board games are an indoor game so they are the perfect way to spend a Sunday at home on a chilly day.
REMOTE CONTROL CARS: Once you gift them remote control cars, they will love you for life. These remote control cars are too advanced and have so much variety that you would want to buy all the cars. So buy them and see how active your child will be and also tired after running after the car all day.
CONCLUSION
These are some of the toys you can surprise your children with. Every game is available in so many varieties that even you will get confused once you are in a toy shop or on a toy website. These toys mentioned above are for different age groups so make sure to research before buying any toy. In a nutshell, whatever you are going to gift them they are always going to love it because you will never buy something they do not like. And which kid does not love toys? It is not possible for them to hate anything. Surprise them and make them happy. Happy toy shopping.