How to Create a Stunning Website: Web Design Tips for Your Business
Written by

NewsServices.com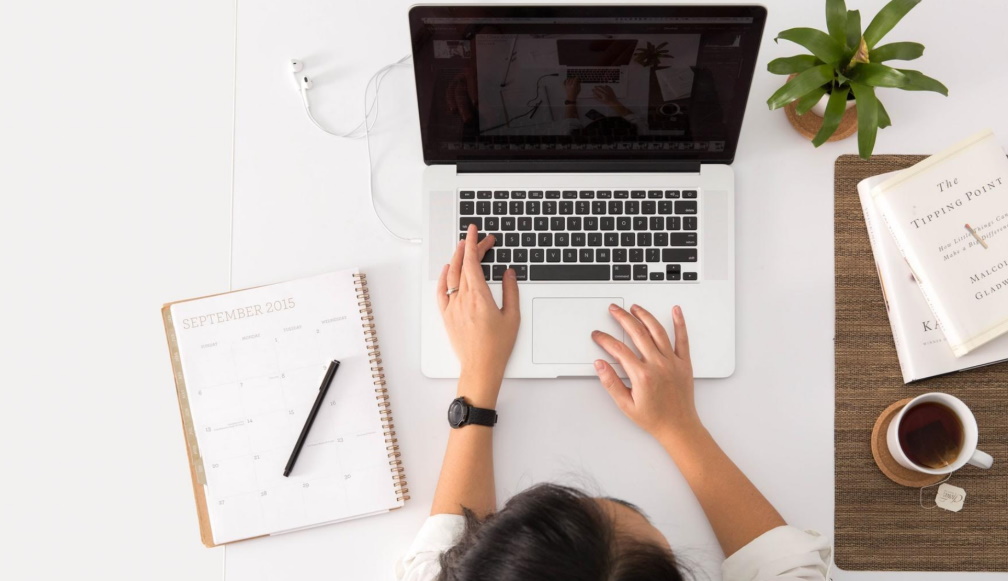 Your website is often the first impression potential customers will get of your business. So it's essential to ensure that your website is informative, accurate and visually appealing.
A lot of businesses today cannot create a stunning website. Some often neglect the importance of their website design, while others simply don't have the time or resources to invest in a high-quality site.
If you're one of them, don't worry. With a little effort, you can create a website that will make your business shine. Here are several tips to help you create a stunning website.
The visuals on your website are just as important as the text — if not more so. People are visual creatures, and using high-quality images is one of the best ways to make your site stand out.
Make sure to use images that are relevant to your business and that are high enough quality to look good on your website. Also, try to avoid using too many images. Too much visual stimulation can be overwhelming for visitors to your site.
Create Easy-to-Read Website Content
Readability refers to how easy it is for people to understand words, sentences, and phrases. When readability on your site is excellent, visitors will be able to quickly scan or skim-read it. As a result, collecting information becomes simple.
Whitespace is the space on your web pages, and using it wisely can give your site a clean and polished look. When used correctly, whitespace can help to highlight the most important parts of your site and make it easier for visitors to navigate.
Don't be afraid to use whitespace — a little goes a long way. Just be sure not to go overboard, or your site will end up looking cluttered and unorganised.
Your website content is one of the most important elements of your site. Not only should it be well-written and accurate, but it should also be compelling and interesting to read
Remember, the goal of your website is to attract and convert visitors into customers. So make sure your content is engaging and relevant to your target audience. If you're not a strong writer, consider hiring a copywriter to help you create content for your site.
Optimise Your Website For Search Engines
When you're designing your website, it's important to keep SEO in mind from the start. SEO or search engine optimisation is the process of making your website more visible on search engine results pages (SERPs). The higher your site ranks in SERPs, the more likely people are to find it.
There are some things you can do to optimise your site for SEO, including using keywords and phrases throughout your content, as well as making sure your site is easy to navigate and use.
By keeping SEO in mind from the beginning, you can save yourself a lot of time and effort down the road. Plus, your site will be more likely to rank well in SERPs, which can help you attract more visitors. If you're not sure whether you can do it by yourself, consider hiring an SEO agency in Sydney to help you out.
Make Sure Your Site is Mobile-Friendly
In today's world, it's more important than ever to make sure your website is mobile-friendly. With the majority of people now using smartphones and tablets to access the Internet, it's essential that your site can be viewed on these devices.
Making your site mobile-friendly can be as simple as ensuring your content is responsive, or you can create a separate mobile version of your site. Whichever route you choose, just make sure your site can be easily viewed on all devices.
A call to action (CTA) is an important part of any website. A CTA is a statement or button that encourages visitors to take a specific action, such as subscribing to your email list or making a purchase.
CTAs should be used throughout your website, but they're especially important on your landing pages. Make sure your CTAs are clear and concise, and that they stand out from the rest of your content.
Include Social Media Buttons
Social media is a powerful tool that can be used to promote your business. If you're not yet using social media, now is the time to start.
Including social media buttons on your website is a great way to make it easy for people to connect with you on these platforms. Be sure to add social media buttons to all of your pages, as well as any blog posts or other pieces of content you publish.
When it comes to website design, less is often more. A simple design will make your website easy to navigate and easy on the eyes. Too much clutter can be overwhelming and turn visitors away from your site. So keep your design clean and organised, with plenty of white space.
Moreover, your website's homepage should communicate your main message immediately. After all, your customers don't usually read every word on a website. Instead, searchers quickly scan the page, focusing on important words, phrases, and images. It's wiser to appeal to emotions rather than word count when considering these established patterns.
Once your website is live, it's important to regularly test it to make sure everything is working as it should. This includes testing things like forms, links, and images.
Internet presence is increasingly important for any company today. But with all the competition online, it's important to follow best practices for a website structure if you want to get ahead of the competition.
Creating a stunning website is not as difficult as it may seem. You just have to be creative if you are familiar with the technical aspects of website design and development. If you are not, consider hiring a web designer to help you create an effective website that meets your business needs.