How to Choose Land for Your Custom Build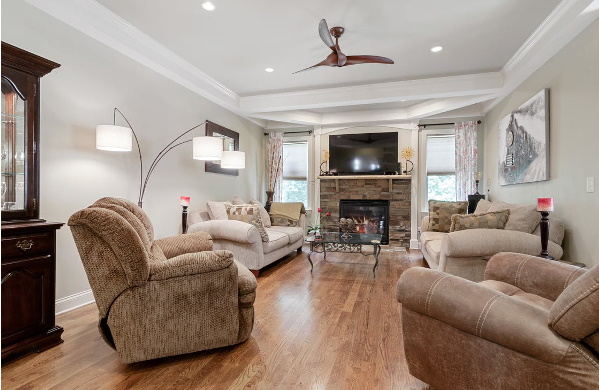 Everyone has a vision for the perfect forever home. It's a place that supports every part of your lifestyle and offers easy access to the features and amenities your family needs. Skilled custom home builders can bring any dream you have to life, but you'll still need to choose the block of land you want to build on.
Choosing land for your custom home build can be a challenge. There are dozens of things to consider, and you don't want to move in and discover that something is missing from your new home. To help you out, we've put together a list of 6 things you need to consider when you choose land for your custom build project.
1. Block Location
Location, location, location. Even the nicest custom homes need access to the amenities, schools and features your family needs. When you first start looking for land, it's a good idea to make a list of the areas you're interested in and the amenities you want nearby. You can then use your list to narrow down the search to the areas that support the lifestyle you're envisioning.
Everyone's list will look a little different, but there are some things that everyone should keep in mind when searching for land:
- Nearby schools and catchment zones

- Busy or noisy features like railways and major roads

- Commute times

- Ease of access to public transport

- Lifestyle features like access to beaches or dining precincts

- Nearby commercial areas and shopping centres

- How close your family and friends are

- Whether your preferred builder works in the area
2. The Type of Home You're Building
You're building a home to suit your family and lifestyle, so you need to pick a block of land that matches. For instance, young families with pets might prefer to choose land that has room for a large backyard. On the other hand, professionals that live and work in the city might be happy with a smaller block that has better access to other lifestyle features. Whatever you need from your new home, make sure you're choosing a piece of land that matches your ambitions.
3. Size, Shape and Orientation
The size and shape of a block doesn't just affect its value, it can drastically alter how your house is designed. You need to choose a block of land that's big enough to accommodate your custom home. That also means you need to pay attention to the block shape. Narrow or shallow blocks will limit what types of home you can build, or they might require you to make compromises in other areas. Similarly, block orientation changes the way homes are designed. For example, north-facing blocks allow you to build a home that takes advantage of the natural light and heat unique to your land.
4. Slope and Features
The slope and features of a block are a major consideration for builders and designers. Slopes might present an opportunity to build a house with a view, but they also create challenges that need to be solved with earthworks or foundation engineering. As a rule of thumb, blocks with significant slopes or lots of rocks and trees will require extra site preparation that can increase the cost of the project.
5. Utilities Connections
Depending on the areas you're looking at, some types of utilities may not be readily available at your block. Electricity, town water, waste, natural gas and NBN connections are common in suburbia, but in new developments or semi-rural areas they may be harder to come by. If a block of land doesn't have all the utilities you want, you may need to foot the bill to have them connected to your new home.
6. Legal Restrictions
Custom home builders can work with most plots. But, there are a variety of legal considerations that can impact your ability to build and live on a block of land. A conveyancing service or building company will be able to help you investigate legal considerations and make sure there are no hidden surprises.
There are three key types of legal consideration to look out for:
Zoning. Zoning laws dictate what you are and aren't allowed to build on a property. For land in industrial, semi-rural or rural areas, local zoning can be a hurdle you'll need to overcome. Zoning issues won't necessarily stop you from building on a block, but you will need to apply to have the zoning changed.

Easements and restrictions. Most blocks of land come with a variety of easements and restrictions. While you still own the land, an easement entitles someone else to use a section of the property. For instance, easements on some properties allow utilities companies to access major infrastructure that runs through the area.

Other requirements. Your block of land can be subject to other legal conditions. For example, if you're buying land in a new development, it's common for the developer to require you to begin building on the land within 12-18 months.