How to Modernise An Older Bathroom Design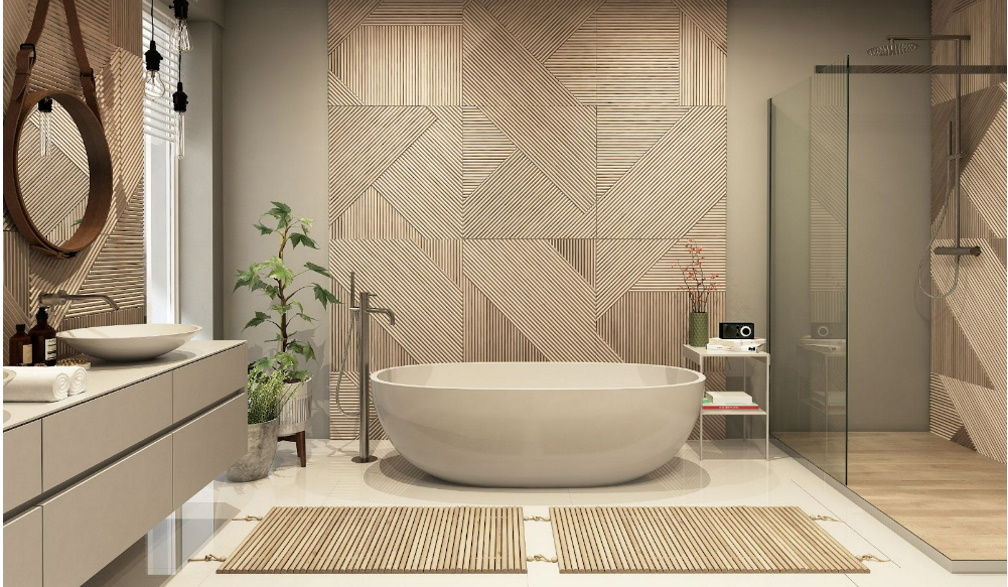 If every time you venture into the bathroom, you feel like you have travelled back in time, it might be time to start renovating your space. Whether you have been living in your home for a long time and have not updated the decor in years or you are moving into a new home and want it to feel fresh and modern, there is a lot that you can do to modernise the decor of your bathroom. With just a little investment in your space, you can ensure that it can compete with even the slickest, most modern bathroom spaces. 
Before you start working on bringing your bathroom up to speed with the rest fo the world, first you need to take the time to declutter and clean the space. If you have empty or half-used bottles of lotions and potions lying around the place, tissues and vanity products on every shelf or you have accumulated a pile of towels that would put others to shame, now is the time to purge. Modern bathrooms are sleek, tidy, neat spaces and are no place for clutter and untidy mess. Set aside a few hours and start going through everything in your bathroom and start throwing out, donating or selling anything you no longer want or use to make space. With the purge complete, you will have more space to work with, and you can begin the process of modernising your bathroom with much greater ease. 
Let's take a look at just a few tips that will help you to modernise an older bathroom design to take your space into the modern era. 
Update Your Tiles 
Outdated vintage pastel-coloured tiles can make a bathroom look extremely dated and should be updated before you do anything else. Nowadays, there are countless patterns, colours and styles that you can choose from to enhance the look and feel of your space. If you can't find a bathroom tile that you like, you can always think outside the box and choose from the wide selection of Tilemall kitchen tiles instead. Whichever direction you choose to go, you can be sure that by simply updating your tiles, you will instantly have a space that looks more modern. 
 Change Your Fixtures 
While swapping out your bathtub, sink and toilet will be very expensive, updating your faucets, sconces and other lighting features is much more affordable. The style of these fixtures has changed dramatically over the decades, and if your bathroom design is still stuck in days gone by, now is the time to make a change. If you are contending with old, outdated tubs and sinks but cannot afford to change them just yet, you can always consider having them resurfaced, which is much more cost-effective. 
Consider The Artwork 
Many homeowners avoid hanging pictures or artwork in their bathrooms, but this is often a big mistake. Not only does artwork help you to put your own personal stamp on the space but t can also liven the space up and make it feel more modern. In most bathrooms, there is only space for one or two pieces on the walls, so be sure to choose your artwork carefully. Selecting something with a more modern vibe will instantly lift the space and make it feel much more contemporary right away. 
 Work With What You Have 
Sometimes completely overhauling your bathroom design is just too much work than you are willing to put in. If every last element of your space is straight out of the seventies, it might just seem like too much of an interior design mountain to climb. If this is the situation you find yourself in, then try working with what you have. Embrace the vintage aspects of your bathroom and add some modern contrasts such as different wallpaper, new towels, sleek blinds or a bold mirror. Sometimes doing less can have just as much of an impact as a complete renovation, so be sure that you don't completely overlook the beauty that might be already there. 
Bring Your Outdated Bathroom Design Into The Modern Time 
The bathroom is an important room in any home. It's a place where most visitors will visit at least once when they are in your home, and it's a place where you spend more time than you probably even realise. If your bathroom is looking a little drab or dated, be sure to follow the tips outlined above to
bring your bathroom into the modern era
. With just a few small changes, you can have a big impact on the overall aesthetic of your space and modernise your bathroom successfully.