Discover the Best Rooftop Venues for Your Dream Wedding
Written by

Modern Australian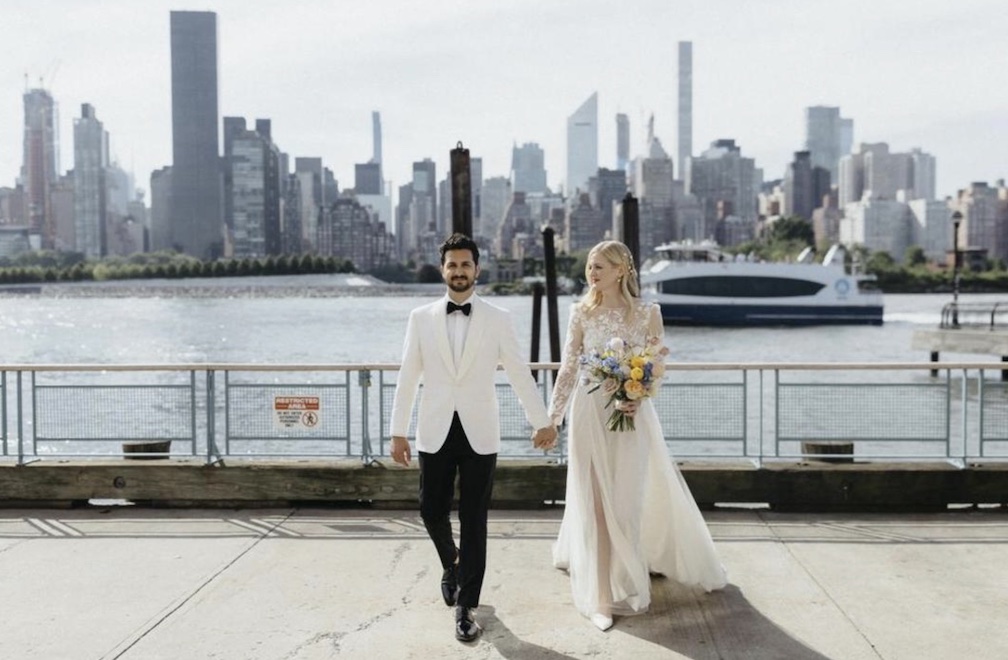 When it comes to weddings, couples are often looking for venues with a unique and special atmosphere. Rooftop wedding venues offer breathtaking views and an unforgettable experience for the couple and their guests. With a backdrop of the city skyline or a natural landscape, rooftop wedding receptions make for an intimate and romantic setting. 
From urban chic to rustic charm, there are endless possibilities when it comes to decorating your rooftop wedding venues. From catering options to entertainment ideas, you can create the perfect day for your special occasion.
Overview of Rooftop Wedding Venues
When it comes to wedding venues, rooftop locations provide an elegant and unique setting for couples who want something a bit different for their special day. These open-air venues offer stunning views of the city skyline, mountains or even beachscapes. Rooftop wedding venues can be found in major cities around the world and typically feature breathtaking panoramic views of the cityscape and beyond. 

Whether you are looking to host your ceremony, reception or both atop a beautiful building, there are many advantages that come with selecting a rooftop venue. Not only will you be able to enjoy extraordinary views of your surrounding area; but you'll also benefit from more flexible setup options that aren't available in traditional indoor spaces. In addition, most rooftop spaces provide ample natural lighting which is perfect for capturing stunning photos without having to rely on artificial lighting sources such as strobes or flashes. 
When considering a rooftop wedding venue there are several factors that should be taken into consideration such as size, location and cost. The size will determine how many guests can comfortably fit in the space while location will help narrow down choices in terms of accessibility for guests and ease of access for vendors providing services such as catering or entertainment rental companies. 
Benefits of Having a Rooftop Wedding
Are you planning a wedding, but want to do something unique? Consider having a rooftop wedding. This type of ceremony is becoming increasingly popular due to its romantic and exclusive atmosphere. Not only will your guests be wowed by the stunning views from the top of a building, but there are also several other benefits associated with having a rooftop wedding.
The first benefit of having a rooftop wedding is that it provides an intimate setting for your special day. You can create an atmosphere that is both romantic and unforgettable without being too big or overdone, which can be hard to find in traditional venues. With limited space available on most rooftops, you'll have fewer guests attending the event making it more personal and intimate for everyone involved.
Another great benefit of hosting your nuptials on the roof is that you'll have some beautiful scenery as backdrops for photographs and videos. A skyline view or lush greenery will make your photos look even more stunning than they already would be if taken at ground level—it's one way to make sure all those memories last forever! You'll also get some incredible shots from up high as well, creating unique photo opportunities that no other venue could provide. 
Popular Cities for Rooftop Weddings
Rooftop weddings are becoming increasingly popular as couples choose to get married in an unconventional venue. With stunning views, romantic sunsets, and a unique atmosphere, rooftop weddings offer a perfect setting for couples who want to make their special day even more memorable. Here are some of the most popular cities for rooftop weddings:
- New York City:
There's no better place than New York City for a breathtaking skyline backdrop. Couples can tie the knot at one of NYC's many rooftop venues such as The Lofts at Prince Street, The High Line Hotel Rooftop or Tribeca Rooftop. These venues offer panoramic views of Manhattan and lush greenery, making them ideal for couples looking for an unforgettable wedding experience. 

- Los Angeles:
Los Angeles is known for its beautiful weather and vibrant culture—perfect elements to create the ultimate outdoor wedding experience on a rooftop terrace. From downtown LA to Hollywood Hills there are several rooftops that provide incredible backdrops with cityscapes and Pacific Ocean views such as Platform LA in Culver City or The Standard Downtown LA rooftop bar & restaurant. 


- Chicago:
Chicago is home to some incredible urban rooftops that offer amazing skyline views with spectacular sunsets over Lake Michigan.
Choosing the Right Venue for You
Choosing the right venue for an event or gathering is one of the most important decisions that can be made. From selecting a location to ensuring it meets your needs, there are many factors to consider when planning a successful event. Whether you're hosting a wedding, birthday party, corporate gathering, or any other type of get-together, here are some tips on how to choose the right venue for you. 
The first step in choosing the perfect venue is determining what type of event you're hosting and how many people will be attending. A large corporate conference might require a larger space than an intimate dinner party at home. Knowing this ahead of time will help narrow down your search and ensure that you book a space that meets all your requirements. 
Once you know the size and type of event you're hosting, it's important to consider budget constraints as well as location preferences. It may be more convenient (and cost effective) to host an event close to where most guests live or work rather than in another city altogether. Additionally, venues may have different rental fees depending on whether they're booked during peak times or off-peak hours throughout the year – so it pays off to do some research beforehand if possible.
Key Considerations When Booking a Rooftop Wedding Venue
When it comes to wedding venues, few can compete with the beauty and romance of a rooftop wedding. Whether you're planning an intimate gathering or a grand affair, the unique atmosphere created by booking a rooftop venue can make your wedding day truly special. But before you book your perfect venue, there are some key considerations to keep in mind. 
First off, consider the size of your guest list and how much space you need for all of your guests. Some rooftops may be too small for larger weddings or receptions and may not be able to accommodate everyone comfortably. Also check out any restrictions on noise levels and alcohol consumption at the venue as these could impact the atmosphere you want to create on your big day. 
Next, take into account any weather concerns that might arise when hosting an outdoor event like this one. If possible, pick a date when rain is unlikely so that your guests will stay dry throughout the evening. If rain is unavoidable then discuss what contingency plans are in place with the venue manager prior to booking; this will ensure no surprises on (or leading up) to your big day! 
Conclusion
Rooftop wedding venues are a beautiful way to make your special day extra memorable and unique. They offer stunning views of the city skyline and create an atmosphere that is both romantic and elegant. With their many benefits, rooftop wedding venues are becoming increasingly popular for couples who want to have a one-of-a-kind event. From their amazing viewscapes to their convenient locations, rooftop wedding venues provide both beauty and convenience for any couple looking to create the perfect day!