Efficient Ways of Improving Your Video Marketing Strategy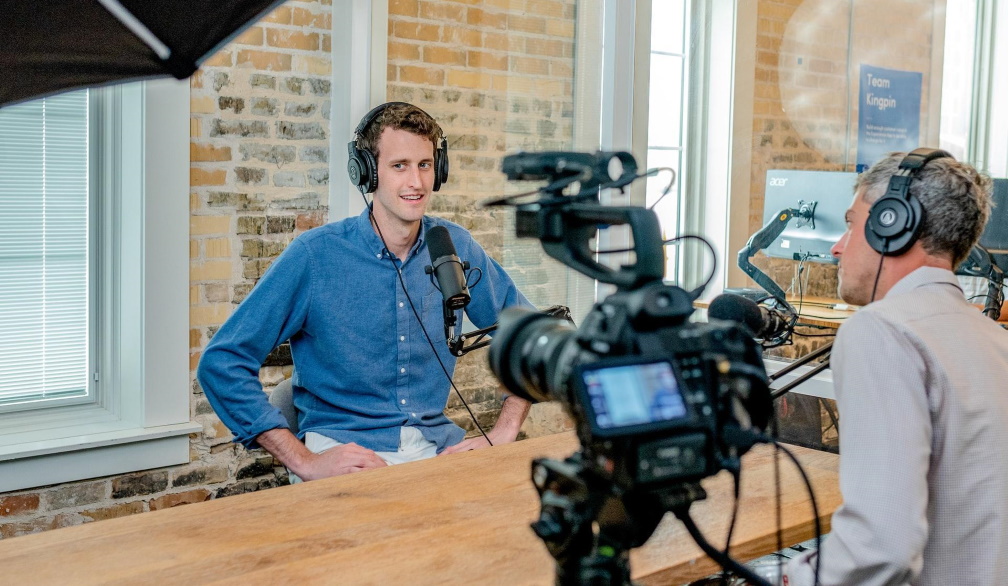 A significant percentage of the population seems to favour videos over other forms of media, which is why a growing number of businesses are now including this aspect in their marketing campaigns. Due to their popularity, videos present a brilliant opportunity to reach out to your ideal customer base, develop stronger connections with your audience, and increase overall engagement. For these reasons, it comes as no surprise you might want to invest in videos as well, so here are some smart and efficient ways you could boost your video marketing strategy:


Make a posting schedule
As most audiences tend to expect regular updates, it's advised to think of your videos as campaigns, rather than uploading them randomly. Creating and maintaining a regular posting schedule is a better way of keeping your viewers engaged, while also encouraging them to keep coming back for more content.
One way you could do this is by breaking up longer videos into several parts and uploading updates once a week, in an effort to retain an audience by piquing their interest. Similarly, you could also post smaller updates over time that lead your viewers to the big final launch or announcement, or simply maintain a consistent schedule of different, regularly posted videos relevant to your product or service.

Tell an interesting story
Instead of only utilising videos to introduce your brand, product, and mission, try to tell a story through this visual medium. Storytelling is thought to be the key to success, as it attracts audiences, keeps them entertained, and makes for a more memorable marketing strategy that might even encourage more likes and shares, thus broadening your outreach.
To incorporate storytelling into your videos, you can deep-dive into certain topics of interest and easily show your expertise. You might also want to explain current trends and hot topics to attract a wider audience, or simply share the personal story behind your brand in an inspiring way, in order to capture the attention of your viewers and create positive associations with your company.

Invest in quality videos
In the modern day and age, with nuanced technologies being available at our fingertips, consumers now demand high-quality videos that are not only visually engaging, but also aesthetically pleasing. Professional-looking videos tend to capture an audience and keep them entertained, while their lower-quality and more amateur counterparts don't often perform quite as well.
For this reason, your main priority should be the best possible video quality. In case you are filming and editing your videos yourself, this can easily be achieved with a great online video editor that's not only simple and easy to use, but also incredibly efficient at delivering high-quality results. Offering an extensive library of audio and HD graphics, beautiful text styles, and well as brilliant transitions and frames, such an editor will allow you to effortlessly create videos that are bound to keep your customers engaged.

Be consistent with branding
Whether you're creating marketing videos yourself or even working with a professional service, you always need to prioritize branding. Simply by being consistent with branding, customers will find it easier to immediately recognize your company once they see your video, and it can also instil a feeling of professionalism that can, in turn, build trust among your audience.
To that end, you might want to decide which elements of branding you wish to include in your marketing videos, which will help to make your content instantly recognisable. This could be something as simple as your logo always being placed in the same corner of the video, or even a consistent and memorable branded intro you repeat every time.

Always optimize for SEO
If you tend to post your videos on websites such as YouTube, it pays to keep in mind that Google indexes these aspects as well. If you optimize your videos through keywords in video descriptions or call-to-action links that lead your audience to your website, you can easily take advantage of this fact and improve your rankings.
Similarly, you could also use YouTube's own tagging feature. By labelling your videos with applicable tags, the website will consider your content to be more relevant and group it with other similar videos, allowing viewers to effortlessly find you in the "related videos" section, thus increasing your views.
Video has become one of the most important aspects of digital marketing, and it's not expected to lose its relevance anytime soon. To that end, keep the useful tips mentioned above in mind, and effortlessly improve your video marketing strategy.