Marketing to Seniors: Are They Your Perfect Demographic?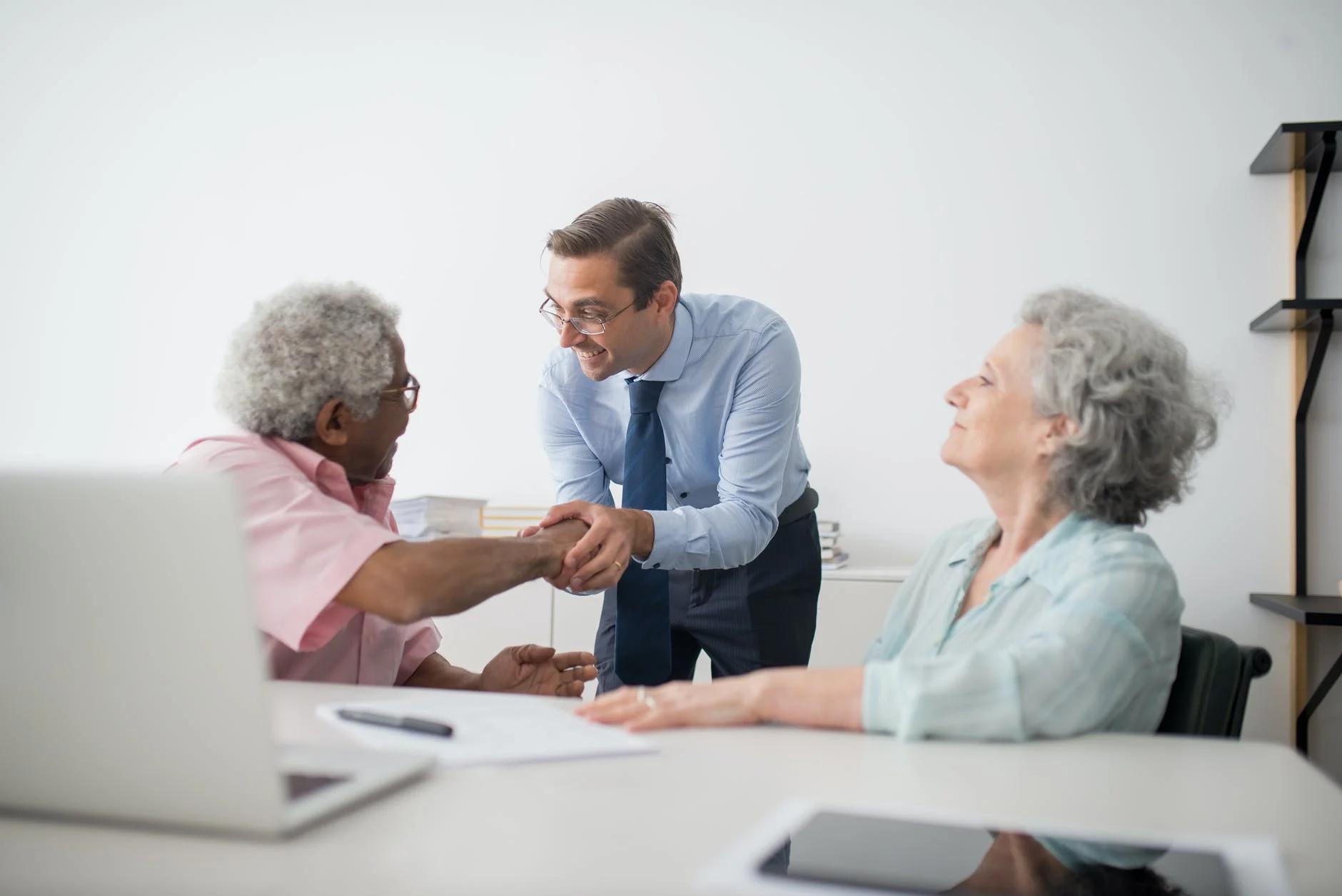 As a social media marketer and blogger, developing an understanding of your target audience may be the most important thing you can do. Your target audience informs all elements of your writing and marketing strategy.
Your target audience is not "everyone". It's defined, so that you can dominate it. Audience research will help you to define your audience - the specific group of people you want to reach through your various channels. It isn't complicated, it's mainly about narrowing your focus while expanding your reach. Start with the people already engaging in your content and then figure out if they are the right fit. By delving deep you might be surprised to learn that older adults could be the perfect demographic...
Seniors as a target demographic
Seniors can often be invisible to online advertisers but we now know that seniors are more inclined than ever to embrace technology. Seniors are tapping into the positive impacts of technology for their everyday health and wellbeing, meaning that if you're not already targeting them, you could be missing out on a key demographic.
In Australian Seniors' 12th Seniors, Technology and Health survey, it revealed that 84% of seniors are willing to adopt new technology. 71% of seniors feel comfortable learning to use new technology on their own, and 4 in 5 seniors are using social media platforms. In fact, seniors who use social media spend an average of 12 hours per week on these platforms.
If you're thinking that seniors don't make good targets, you're wrong. They might not be the perfect match for your brand, but they are big spenders and can make the perfect target for some. Research from an AARP study found that Americans over 50 constitute the world's third-largest economy, and in just 2018, their economic contribution totalled $8.3 trillion!
Seniors earn more, spend more, give back, and create demand for new products and services. They are more likely to be time-rich and to buy higher-priced brands than younger generations. They are just as likely to experiment with new brands as consumers under 50 and they are a huge demographic. You might say that they are the most predictable marketing opportunity we've ever had!


Advertising to seniors
Seniors have a larger amount of disposable income than younger generations and they are looking for guidance to help live longer, healthier lives. Comprising of four major groups, you can generally segment seniors into:
* Pre-retirees - those preparing for retirement

* Grandparents and older relatives - those who like to spend money on family

* Late-retirees - older adults still working

* Active-retirees - those who live on a fixed income or are cashed up and ready to enjoy what's left of life.
The key when advertising to these four target groups is to have strong, straightforward messaging. Text should be clear and relevant and always use plain language. You need to communicate exactly why seniors in these groups should be interested in what you have to offer and what benefits they will receive. It helps if you have plenty of white space, bold headlines and readable fonts too - we know that diminished vision is a fact of older life!
As a general rule, seniors value personal ties and will take the time to get to know your brand, product or service. Life changing moments (retirement, moving house, health problems, becoming grandparents) are chances to connect with this audience on a deeper level.
Scare tactics won't work and sharing discouraging information about getting older won't motivate people to act or buy. Instead, think of ways to recognise the joy in ageing.
If you're new on the block, emphasise your commitment to the service you're providing. Whether it's life advice, cooking tips for the kitchen or a product that will enhance life's joys, tell your reader that you are here for them. Seniors are increasing their use of technology because they think it will allow them to be more independent and because they want to keep up with new innovations. Use this to your advantage!
The bottom line is that when advertising to seniors you should aim for:
Simplicity - For everything you do, consider how it can be simplified. From reading your blog and onboarding, right through to check out, their experience should be uncomplicated and easy.
Personalisation - Not every person over 55 thinks the same. Make it a priority to define and customise for a specific group in mind so that you can personalise your reader's experience.
Support - Seniors want to feel supported and connected to the businesses they do business with and by showing that you care tells them they can trust you to have their best interests at heart.
Exclusivity - Consider campaigns, exclusive offers and promotions that specifically target seniors. Sale days, free deliveries and meaningful freebies can be hugely effective for building your brand by word of mouth.
Visuals - Your audience needs to connect with the people they see in front of them so choose imagery carefully.
Never thought about marketing to seniors before? It might be time to do your research and see if they are the right fit. It really is a growing opportunity!
The author
Name: Jacqueline Coombe
Email: jacquic.writes@gmail.com
Author's Bio: Jacqueline Coombe has been a prolific reader since childhood, and now channels her love of the written word into writing content on a range of topics from business, marketing and finance to travel and lifestyle. Jacqueline is also a Principal Consultant specialising in Search + Content Marketing at international digital marketing agency Webprofits.
LinkedIn: https://www.linkedin.com/in/jacqueline-coombe/
Gravatar: https://en.gravatar.com/jacquicwrites