How to find the best local SEO services in Brisbane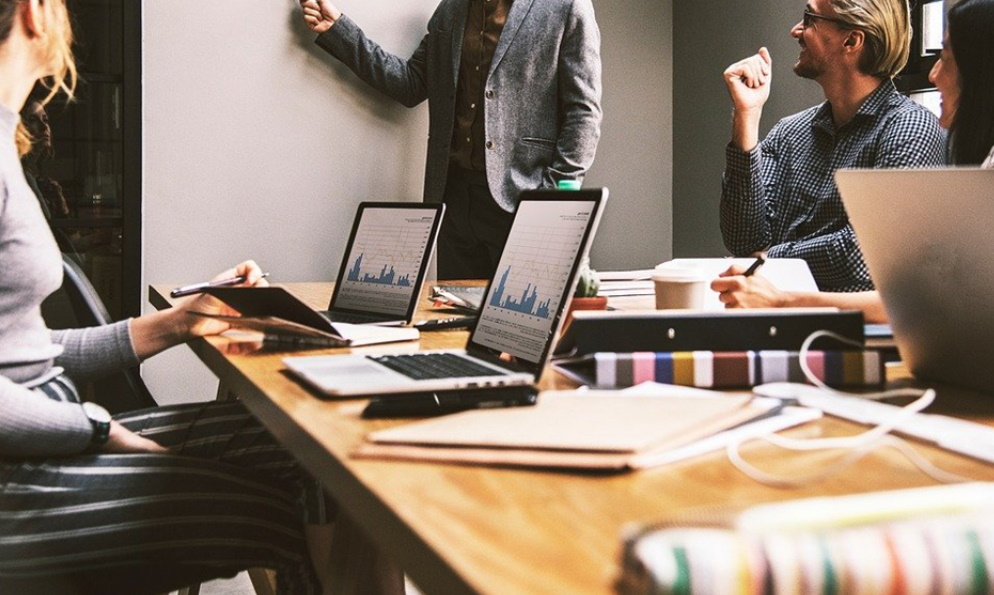 Search engine optimisation (SEO) is an integral part of any robust digital marketing strategy. In a cutthroat world that's become hugely digitised and only becoming more so with each passing year, making sure that your company's online presence is optimised, effective and substantial is a key to success.
As the years go by, the concept of SEO is becoming more commonplace and recognised by business owners and leaders. Local SEO is another story. Similar in effect but substantially different in the finesse of its approach, this subcategory of search engine marketing is just as–if not more–important.
What is local SEO?
SEO is the practice of ensuring your website ranks as high as possible in search results on any given keyword or search term across Google, Bing, Yahoo and any other search engine.
Effective SEO strategies and campaigns often focus on very specific search queries or terms and aim to 'optimise' one's website and digital profile for that particular keyword(s). Local SEO takes this same concept but with a far more zoomed in focus.
Local SEO is focused on optimising your search ranking for particular geographical locations. While many of the same practices and principles of general SEO apply, there's a lot of specific locally-targeted optimisation that needs to happen and a lot of opportunity to uncover.
Why do you need local SEO?
Increased traffic
First and foremost, local SEO doesn't negate the effects of general SEO. If anything, the two strategies complement each other. If your aim is to increase website traffic and subsequently conversions (i.e. sales), local SEO will help you do exactly that.
Greater relative rewards
The thing about local SEO is that you're competing against fewer other websites to attain that top rank. For example, if you're trying to rank for the term "best dentist", you're going to be competing with an untold number of dentists. If you're trying to rank for the term "best dentist in Brisbane", your geographical specification is immediately going to narrow the pool of competitors down. The more narrow your local specification, the more accurate the search.
AI algorithms
All search engines, not just Google, use algorithms powered by artificial intelligence ("AI") to crawl through websites and based on complicated criteria, rank them in terms of authority and relevance. Local SEO takes advantage of this by allowing you to appeal to more specific search terms with higher relevance. As long as you practice whitehat strategies only, you'll only be rewarded by the all-powerful algorithm.
Better opportunity
Focusing your SEO on location-specific search terms offers opportunities in terms of techniques that may be harder for general SEO. For example, when it comes to building backlinks by attending local events and being featured on their pages you'll increase your rank search position for those particular locations.
Best practices your local SEO provider should be offering
Local reviews
The more reviews you can get for your website and business from other local organisations or directories the better your SEO ranking. If you're considering working with a local SEO services provider in Brisbane or anywhere else, make sure to ask them about their strategies for obtaining local reviews.
Contact details
Sometimes referred to as NAP–standing for name, address and phone number–make sure your contact details are consistently applied throughout your website. Use the same format as well for your address so that the search engines crawling your web pages will be more inclined to pick it up as relevant.
Google Business Profile
Setting up an optimised Google Business Profile (formerly Google My Business) is really important. Not only do you need to claim your page, but it is also a very integral part of ranking highly for local SEO, on Google as well as other search engines. Ask you SEO services provider for help if you need assistance, but here are some basic tips to follow:
* Take time to fill out each part of your profile. Rushing through may save you time now but it will cost your business in the future.

* Carefully choosing the most relevant and specific service categories for your business.

* Upload as many high quality images and photos as possible.

* Include a local phone number and an accurate local business address.

* Always include accurate business open hours.

* Keep the details the same as your other platforms, e.g. social media and directories.
Directories
Online directories are an easy way to spread awareness and citations for your business. Make sure you only list high quality or verified local directories and community groups that are relevant for the local SEO searchterms you are trying to optimise for. Avoid the temptation to just list your business on as many directories as possible, including ones that are not relevant to your services/location.
Social media
All businesses should be on at least some social media platforms. From Facebook and Instagram to YouTube, Tik Tok, LinkedIn, Twitter, Pinterest, and more to consider, it can be easy to feel overwhelmed by it all. Fortunately your local SEO services provider should be able to help you with your social media strategy and management. One way or another, posting social and local content revolving around your business is a necessity for success in the 21st century.
The best time to contact a Brisbane local SEO company is now!
With almost 50% of Google searches being local and about 65% of customers using search engines and directories to find local businesses, one thing is clear: You need to invest in local SEO.
Local SEO will:
* Increase your website traffic.

* Improve website conversion rates.

* Increase your sales.

* Improve your search engine ranking.

* Enhance your business's online visibility.

* Provide better qualified sales leads.

* Build your website's authority and relevance.

If you're not sure where to begin, why not have an obligation free chat with experts in local SEO Brisbane-wide and beyond, such as the team at GO Creative. They can help customise a strategy to suit your business, your goals and your needs.