The Most Common Mistakes to Avoid When Setting up an Office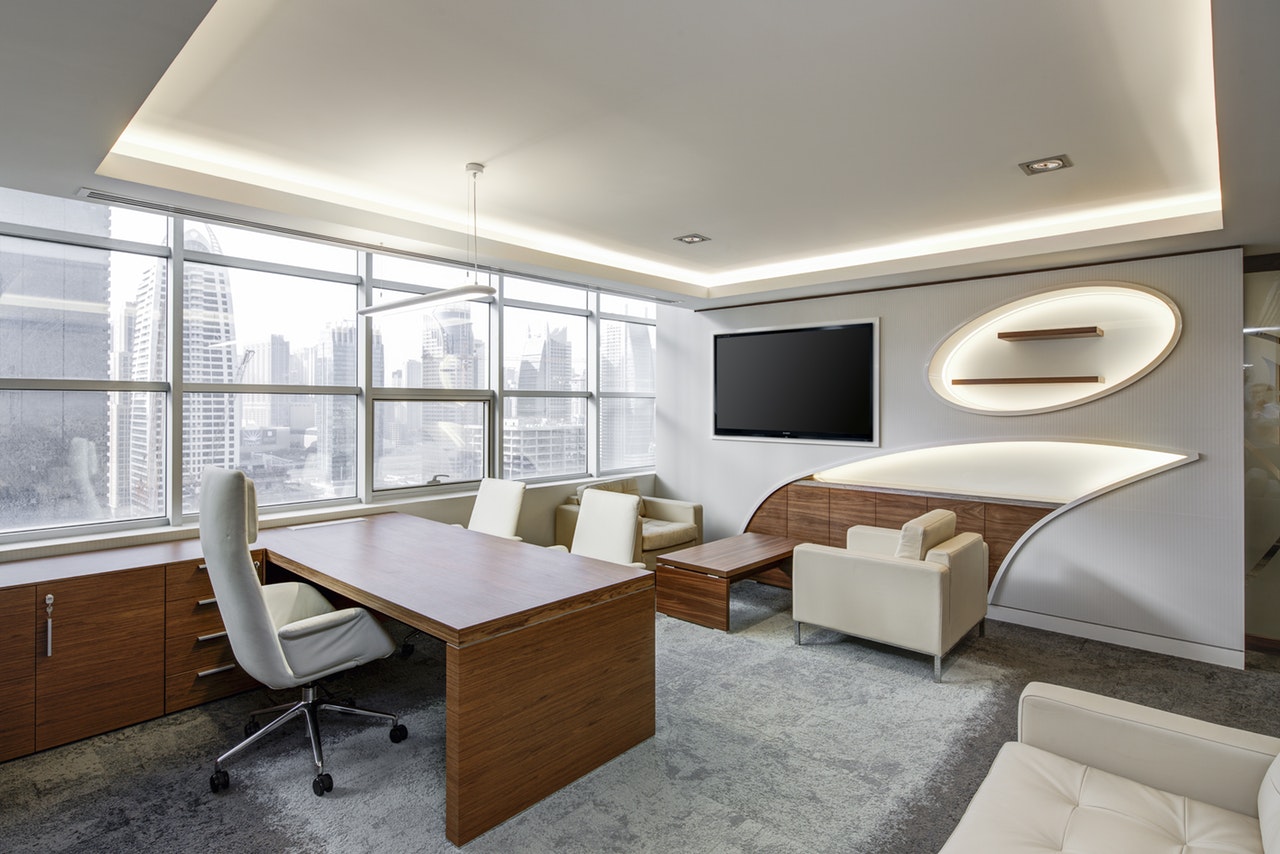 Designing a perfect work environment is a complex task because you need to adopt a detailed approach and consider more than a few important factors. However, instead of focusing solely on what you have to do, you should also be aware of the things you shouldn't do. There are several major mistakes to avoid when trying to design a productive, stimulating office environment and being aware of them will help you achieve much better results.


Not planning ahead
Having a well-developed plan is crucial for designing an office space successfully. Believing that you can just make design decisions along the way is a major mistake. Not only will you fail to design a productive, comfortable and inspiring office, but you'll also spend a fortune without achieving the desired effects. Therefore, you should take some time to plan everything in detail, from an functional layout to wall paint. You'd be surprised how even a simple detail can affect your workplace productivity or send a certain message about your company.


Insufficient or poor lighting
Lighting is one of the key factors to consider when setting up an office. Without enough light, your employees may become stressed, anxious or tense and even experience headaches and eyestrain. Furthermore, your office can seem dreary, boring, cramped and even uncomfortable. Sunlight, in particular, is important for your employees' health, well-being and job performance, so try to maximise it as much as you can. As for artificial lighting, you should have plenty of fixtures installed, but make sure that they create a pleasant atmosphere.


Failing to consider the acoustics
The office acoustics is another important factor that many fail to consider when creating their work environment. It's particularly important if you're planning to design an open office because noise can easily disturb your employees. You need to provide your them with an appropriate level of acoustic comfort for maximum productivity. Introducing sound-absorbing materials, low partitions, carpets, wall panels and other solutions can help you reduce noise and improve your office acoustics.


Low security
Implementing security measures is an essential step when setting up an office. Not only do you have to protect your employees, but you also need to limit access to your clients' confidential and personal data. For instance, reliable JD Security access control cards are the perfect solution for this. They can limit access to both your office space and computer data. This way, you can control who enters your office and limit the access of your employees to certain information depending on their job position.


Not paying attention to the reception area
Your reception area can send an important message to your clients, business associates, future employees and your current employees. You shouldn't neglect its design because it can make a strong impression on everyone who comes to your office. The reception area should feature an inviting, professional look that will reflect your brand. It should be spacious and comfortable and possibly provide your visitors with certain perks, such as a beverage station, magazines from your field of business, etc.


Décor without personality
Boring décor can truly discourage and demotivate your employees. No one can feel inspired and motivated in an office with blank, grey walls, no creative embellishment and no brand presence. Innovative and impactful décor, on the other hand, can stimulate your employees, provide them with a more meaningful work experience and boost their satisfaction. You cannot neglect the importance of decorations, but don't go overboard either. Instead, you need to introduce carefully picked elements that will not only inspire your employees, but also strengthen your brand identity in the workplace.


No balance between privacy and collaboration
Whether you want an open office layout or a more traditional plan, it's important that you create a balance between privacy and collaboration. Your employees should have opportunities for both independent and collaborative work, which can be easily achieved. You can design different stations within your open office, grouping your employees in teams. They can also work in semi-enclosed areas when they need more privacy or visit a collaborative space for teamwork. You also need to ensure that there's a soundproof meeting room where you can have one-on-one conversations with your employees, as well as important meetings with clients and business associates.
Designing the perfect office brings plenty of considerations and careful planning. Avoiding these common mistakes can help you achieve the best results and provide your employees with an office they'll love.