Why ForexCT Is Your Best Option For CFD Trading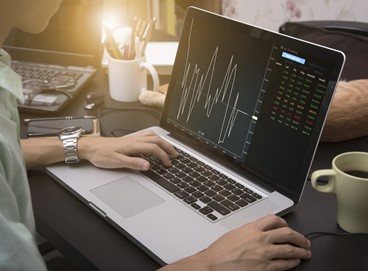 When you are looking to start CFD trading with ForexCT, you need to know that you have two different options. You can either start trading with a demo account or you can start trading with a live trading account.
What Is A CFD Demo Account?
In case you just discovered CFD trading and you are wondering how it works and whether this is a good opportunity for you, then you should definitely use a free demo account.
One of the best things about using a demo account is that you will be able to trade and train without investing your money. This is a great way not only to discover if CFD trading is for you as well as it is also a great way to see how things happen before you are trading with your real money.
In case you decide to open a free demo CFD account at ForexCT, you will access to $20,000 virtual cash so that you can practice. ForexCT also makes available their own PROfit platform that you can use to develop your trading analysis and even strategies.
Even though you will be trading using a demo account, you will still have access to some of the features that real trading accounts have, and this is crucial so that you can conclude if CFD trading is for you.
In case you already have some experience either on CFDs or any other financial market, opening a demo account or not is really up to you. While some experienced traders believe that you should always start with a demo account first to understand the platform and CFDs as well, others believe that you will only be losing your time. So, we leave this decision to you.
Ready To Start Trading On A Real Trading Account?
In case you already tried out the ForexCT demo account and you realize that you want to start trading CFDs, then it is time to open a real trading account.
At ForexCT, you can open a real trading account with a minimum $500 deposit. Notice that this is only the minimum and that you can open one with as many funds as you want. In fact, it is very common for traders to open their real trading accounts with a large deposit.
One of the things that you need to know about ForexCT is that they have two different platforms: the WebPROfit and the Mobile. While the first one is meant to be used on your desktop, the second one works extremely well on any mobile device no matter if you're using an Android phone or an Apple iPhone.
Before you make your first trade, ForexCT advises every trader to access their resources. After all, they combined a lot of resources that can help you succeed in this market. In addition, and since you opened a live trading account with ForexCT, you will get access to some of their education that is reserved to clients only. 
Trading CFDs At ForexCT For The First Time
One of the things that you need to understand about trading CFDs at ForexCT is that it includes some work and preparation. So, here are some steps that you should take in order to make your first trade a success.
Choose Your Market
The first thing that you need to do is to select your trading market and symbol. In case you have no idea about the different CFDs or on how you should invest, we strongly advise you to read more about it. In fact, you can take the opportunity and check the education materials that ForexCT provides you.
Should You Go Long Or Short?
After choosing your market, it is now time to determine if you are going long or short. One of the best things about CFDs is that, just like the Forex market, you can go long or short without any limitations or restrictions. So, you will need to see the prices movements and determine the direction that you believe the market will take next.
Determine Your Entry Point and Your Exit Point
Before you even enter a trade, it is crucial that you determine both your entry and exit points.
While you may think that you should only decide about the exit point after being on the trade, the reality is that if you let this happen, you won't be using your best judgment to make a decision.
Let's say that you entered a trade and it is going in your favor. So, you decide to let it run so that you can maximize your profits. However, suddenly, the CFD retraces and it goes back to your entry point, and sometimes, even lower. So, what will you do then? Will you sell it with a loss? Will you wait for it to go back to a profit? What if it doesn't go back?
To avoid all these questions unanswered, you should have a predetermined entry point and a predetermined exit point.
As soon as you enter the trade, you should immediately set your stop loss and take profit orders. So, when the CFD reaches one of these two, your order will be executed.