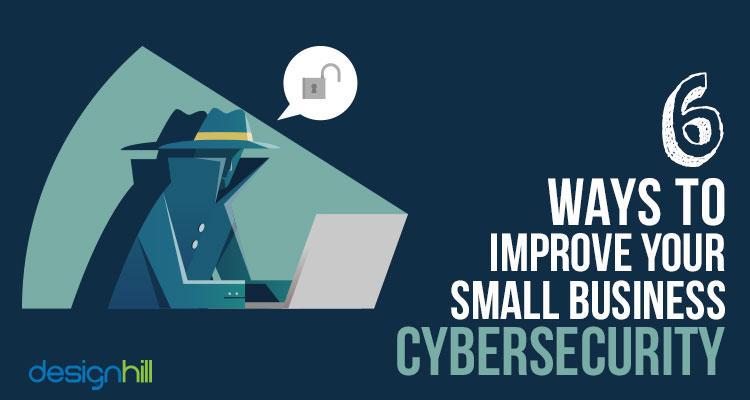 If you think your small business is immune to cyber threats, think again. For cybercriminals, small businesses are a soft target as they are least equipped and hardly spend on digital security.
Your business might be at risk, and you may not have an idea about it. Small organizations like yours typically have a moderate amount of data with no or minimal security. Hackers can sneak in easily and hack valuable information. Unpreparedness further adds to vulnerability.
If you're not convinced, take a look at given stats from Small Business Trends that show how small businesses are prone to cyber attacks.
About 43% of cyber attacks aim at small organizations.

60% of small organizations face a cyber-attack within six months and go out of business.

Only 14% of small organizations rate their capability to lessen cyber risks, attacks, and vulnerabilities as successful.

The acts of malicious intent lead to 48% data security breaches. These include human error or system failure.
Well, there is one way to avoid cyber-attacks - by taking preventive measures. Even if you don't see yourself to be at risk, you need to invest in securing your business, such as the zero trust security model that continuously verifies user access permissions. Besides investing in a robust security system, you can beef up the security of your small organization by following the below strategies.
2. Train your Employees
The first lesson of cyber security begins at home, and your employees should take this lesson.
Put a cyber security policy in place. The policy should include cyber security best practices that your employees will follow. Incorporate in it the procedures for keeping your vendor, customer, and employee information safe. It should also include protocols that your employees must follow in case of a security breach.
Train your employees to create unique, strong passwords for every account they use officially. They should not only have a password for every device they use, but they should also create a strong password for every business account too.
Wherever possible, instruct your employees to set up two-factor authentication process. This calls for a two-step sign-in process that creates another layer of security for accounts. Employees will need OTP or code to complete the sign-in process.
Don't forget to send out computer security tips to your employees on a regular basis, especially when you learn new things or set up new security measures. You can circulate the message a few days in advance through letterhead or email, having your official logo on them.


2. Create Backups
Make sure to regularly backup the data on computers. In case the data goes missing or is stolen, you should have another copy saved somewhere else. In fact, all necessary data should have a copy. For instance, you may want to keep your vendor data on the desktop. But, you may also have a copy stored somewhere else like in the cloud. Keep both copies secured. Use encryption and passwords to protect all your data.


3. Update your Computers
Make updating your computers a regular practice to keep cyber threats at bay. Also update laptops, mobiles and other devices. Make sure you update your operating systems and web browsers as well. Make it a habit to regularly check for the latest software versions along with security software. No matter what software you have installed on your computer, it should be updated too.


4. Make Access Difficult
One of the simplest ways to improve your small business cyber security is to limit the access to data or equipment for unauthorized people. Even a familiar or trusted person shouldn't be allowed to access data or computers they aren't meant to use. For example, a client shouldn't be allowed to look into your company's data or borrow your employee's laptop.


To regulate the access:
Issue keys to authorized employees only and keep track of every key.

Hand out even fewer keys for areas that contain expensive equipment or sensitive information.

Make sure to get the keys back once an employee leaves the organization.

In case a key is lost, change the lock.

Install the access control system to limit access to certain areas.

5. Secure your Wi-Fi
A company's Wi-Fi is the easy way to access data or for the security breach. Allow the WiFi access to employees only but make sure to secure the passwords even from them. Set up a separate network in case you want a public Wi-Fi for customers. Don't allow your guests to use the same WiFi as your employees. This will help prevent unauthorized access to your business WiFi.


6. Tear up Important Documents before disposing of them
Not all cyber security threat is digital. It arrives at the physical front as well. Hence, it is equally important to protect your physical documents. Tossing your sensitive documents or files in the trash is also not safe. Once it reaches trash, you can't say who could access it. Therefore, minimize the potential harms by tearing up or shredding all the sensitive files such as customer quotes, printed documents, receipts, invoices and so on.


Conclusion
By incorporating security practices into your small business, you can avoid both physical and cyber attacks. In case you are planning to open your own cyber security firm, make sure to get a logo to make it stand out. You can take the help of Designhill to get one.