Written by Scarlet Gratton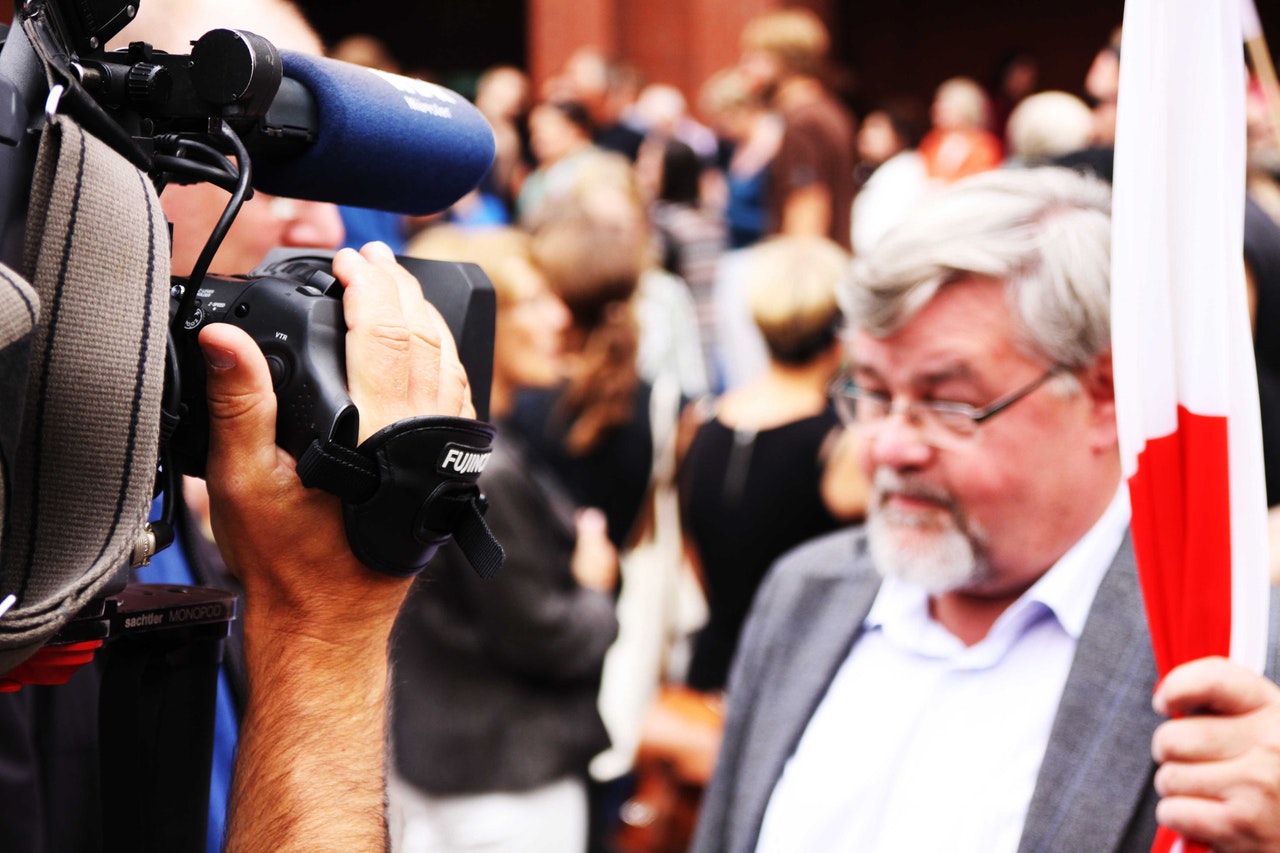 One would think that handling the media when there's an event coming is a piece of cake. The most challenging part is already behind you, that is, the preparation and creative energy that went into designing that spectacular event you're about to launch. However, without a proper approach to get the word out and get the media in, you might just be left standing in the dark without so much as making a single whisper, let alone proper noise.
In this world of constant content turnover and too many players at the table, it doesn't matter too much if you're an established company or a startup eager to show its might. To make sure you have the right people attending your event, here are a few proven methods that you need in your arsenal so that you can spread the word and make an impact with your event!
Get in touch with the right people
Go through your contact list to see who would be interested in a story such as yours. Consider everyone you know from TV and radio stations, magazines (digital and otherwise), as well as journalists from local newspapers. You never know who might be in town, available on the date of your event and eager to share your particular story with their audience. This should be done as early as possible, not merely days before the actual event, but as soon as you've booked the venue and set the date.
You can even benefit from getting an interview with a local journalist or a relevant figure in your industry online (also known as an influencer, yes) to get more buzz around the event before it happens. The more you are able to share, the better, but even if you leave something for them to guess, people like a touch of mystery, they'll want to show up and check it out!
Organize yourself internally
It is almost a given for businesses to get stuck in a whirlpool of chores as soon as it's time to turn their event idea into reality. However, if you're using event management software for such occasions, you can make the process infinitely simpler, smoother and more seamless when it comes to communication. This, of course, helps you get in touch with the media, keep track of those interactions and make sure you've shared all the relevant details in time.
Make sure that you as the owner have delegated a portion of the organization to other team members. No matter how vital this event may be, you cannot be the only person to handle such a massive responsibility, as you might miss out an opportunity, fail to reply to an email from a local journalist or miss a call from an influencer – all at the expense of your event.
Compose a perfect press release
The media likes hooks. They can sense a story from miles away, and if you start off on the wrong foot in your press release, chances are they won't be paying attention midway through your piece. Use the opening line to get their attention, the middle segment to offer some "meat" in the form of vital information wrapped up in an attractive package, and the end to get them buzzing and asking for extra credentials for their camera crew and their colleagues.
Use the press release to show them why they should be at the event – what's in it for them, how your event will affect the community, what the purpose of your event is and other crucial details. After all, you know your media crew better than anyone, so you should know what they'll find appealing, to begin with.
Make it worth their while
How you approach the event itself will have a major impact on several valuable factors: how many of them come, how long they choose to stay, how many of them actually publish something on the event, and how many will be eager to come back the next time you throw a similar affair. Consider your venue, theme, dress code, catering, music and speakers from their point of view. It's important that your entire event follows your brand identity. Besides making your event more memorable, identity can make reference tools more reliable and informative to your attendees. If it's too much to coordinate, reach out to professionals such as this branding agency from Melbourne.
Make sure that there is no room for boredom, but that the decorations allow the camera to catch wonderful footage, that the people are vibrant and happy thanks to your entertainment, and that the speakers are relevant and inspiring so that your press will have a story to back up the images. An event should be a crowd-pleaser, but make sure that it's created to appeal to the critics as well.
Always follow up after the event
Finally, your photographer might have captured some unforgettable moments, filmed impeccable snippets from the speeches, and the guests might have left you with quite a lot of praise. Why not share all of that with the media after the event?
In your email thanking them for taking their time to visit your gathering, use the opportunity to attach any relevant commentary, videos and images that can help them add more substance to the story. And of course, make yourself available for a follow-up interview, which will also give you a chance to handle any potential bad press with style and grace.
Just like you'll devise a strategy to organize the event, make sure you have one for inviting the right people. Use these tips and you'll cover all of your bases to inspire quite a buzz that will boost your image as well as brand awareness!