The inaugural Bondi Ocean Lovers Festival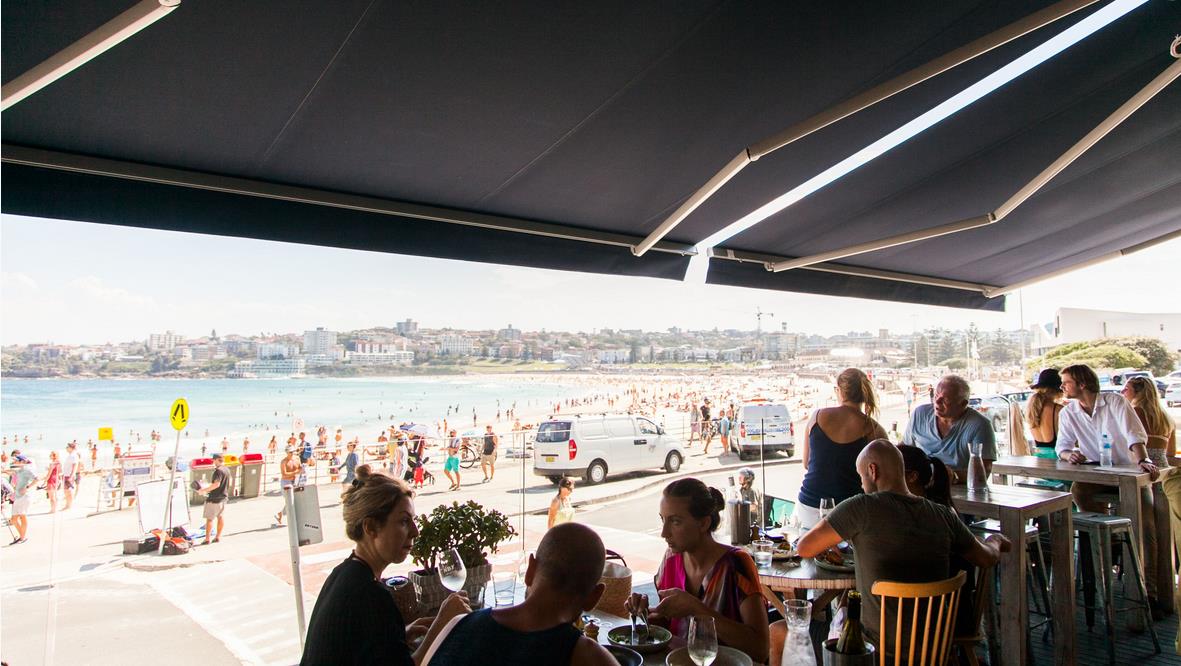 The inaugural Bondi Ocean Lovers Festival will celebrate all things ocean with local venues joining the party to provide sustainable seafood, vegetarian and vegan specials along with cocktail fundraising, beachside parties, music, films and more.
Our venue friends are all helping the ocean cause with superb Ocean Lovers cocktails created at Hotel Ravesis for 100% donation to ocean warriors Sea Shepherd and The Bucket List supporting Surf Aid with a book launch. And Bondi Beach Radio have also come to liven up the party.
The Bucket List will host the Ocean Lovers Bar throughout the festival, kicking off with an Opening Night party on April 11th at 6pm with live music by rhythmic groove musician Billsbry, and putting on music, surf films, and a legendary surfer book launch before the closing party with DJ's starting from 2pm on Sunday, April 14th.
Hotel Ravesis will showcase the works of ocean art photographers Ray Collins, Franck Gazzola and Matty Smith from April 9th. These multi award-winning photographers have donated 5 works each, framed by Nikon, for an online auction to raise funds for The Australian Marine Conservation Society.
And while viewing the art, grab a special Ocean Lovers cocktail or beer for the Sea Shepherd cause. A pint of Stone and Wood will give a charity contribution and the Ravesis created cocktails donate 100% with The Plunge (Hendricks, Brookies Mac, Lemon, Pineapple, Cucumber) and the Sea Legs (Sailor Jerrys, Canton ginger, Licor 43, Lemon). Available from April 11 to 14.
Executive Chef Peter Streckfuss, a passionate sustainability advocate, has prepared a tasting plate for the festival at half its regular price. A two people platter is just $25 including Grilled King Tiger prawn (Skull Island), chilli, garlic, lemon, Gin cured Ocean trout, Black Kingfish Crudo, preserved lemon eschalot and Smoked Salmon croquettes.
The Pacific Club is offering a Festival degustation featuring beetroot cured salmon infused with Cape Byron gin, Oysters with apple and chilli, Grilled prawns, Morton Bay bug, John Dory and more for $85 or add a matching wines option.
Bondi Beach Radio have joined the party providing live DJ's and an MC at the Eco Markets at the Pavilion. An independent local artist collective run Bondi Beach Radio, whose community minded think global, act local, music DNA is aligned to the core principles of the Ocean Lovers Festival. And sustainable event producers Canvas will provide sound production.
Both North Bondi Fish have supported festival events, and Festival Ambassador and North Bondi Fish Chef Jesse McTavish is collaborating with local Aboriginal custodian Tim Ella to present a special coastal care foraging tour and sustainable seafood lunch. Limited to 30 guests, the bush tucker and seafood foraging tour departs Bondi Icebergs at 10am on Friday, April 12th taking in a coastal walk and talk that will finish at North Bondi Fish for the curated three-course lunch.
And the kids can enjoy the offers too with fish shaped pizza for $12 at Bondi Beach Public Bar for the Festival.
The ocean environment focused festival combines water sports, films, compelling talks, indigenous tours, kids workshops, a marine science installation at icebergs pool, eco markets, recycled art exhibition and "Trashion" parades as well as the ocean lovers bar, sustainable seafood and music events.
Festival founder and Bondi local Anita Kolni said the community consciousness about ocean health was generating a huge wave of concern making blue the new green, and her accessible festival would highlight everyday solutions from the commercial world through to the artistic, sporting and community sector.
"We want people from all walks of life to come see, learn something new, join the fun and celebrate our oceans," she said.



SUSTAINABLE SEAFOOD, COCKTAILS FOR SEA SHEPHERD, OCEAN LOVERS MUSIC, PARTIES & FOOD TOURS TAKE OFF THIS MONTH
The inaugural Bondi Ocean Lovers

Festival

will celebrate all things ocean with local venues joining the party to provide sustainable seafood, vegetarian and vegan specials along with cocktail fundraising, beachside parties, music, films and more.