Is A Multi-Room Audio System Right For My Home?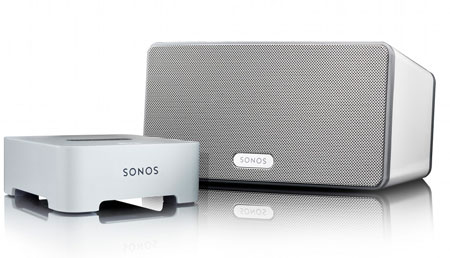 There's only one question you need to answer to find out if a multi-room audio system is right for your home and that is: Do you like listening to music?
If your answer is 'yes', then it is absolutely the right thing for you.
Technology has moved so quickly in recent years that a lack of built-in cabling is no longer a stumbling block to multi-room audio. In the past, people missed out on the joys of a home full of music and amazing sound because their home wasn't smartwired, but it is now possible to retrofit a multi-room audio system and take advantage of wireless technology.
Here are some more questions - and again, if your answer is 'yes' to more than one of them, you should be giving the thumbs-up to a music-filled home.
*  Does music lift your spirits and make you feel good?

*  Do the members of your family have individual tastes in music?

*  Would you like to expand your music horizons? Listen to different artists, bands or genres?

*  Do you listen to the radio?

*  Do you entertain family and friends?

*  Does sound quality matter to you?

*  Would you like the flexibility of being able to have different genres of music playing in different rooms/areas of your home?

*  Would you like to control your music from a handheld digital device, like your phone or iPad?

*  Would you like to save space and reduce the clutter of wires and cables?
Modern multi-room audio systems come with a huge degree of flexibility and scalability. You don't need to go big from the beginning. You can start at whatever level you like and scale up as your needs or circumstances change.
For example, your priority may be to have the ability to listen to different music in different rooms - or the same music in multiple rooms. Music to cook by in the kitchen, chill beats in the living room and nursery rhymes in the toddler's space? Multi-room video distribution may eventually be on your radar. Home automation may even be your next step. The possibilities are endless.
Wireless connections and app technologies like Sonos Connect and Paradigm make it possible to connect seamlessly to a universe of sounds and streaming - and advances are being made all the time. It's really up to you to dictate what you want and how you want it and then leave the installation up to the professionals.
If you agree with the Greek philosopher, Plato who is credited with saying : "Music gives a soul to the universe, wings to the mind, flight to the imagination and life to everything," then you should get in touch with Crown Security, leaders in multiroom audio systems in Perth.
Since 1994, they've been at the forefront of security and sound technology and have a wealth of experience when it comes to helping customers work out the easiest, most flexible, most affordable and the most awesome music systems for their homes in Perth. Crown Security can also help you pair your multi room audio systems with their security solutions for a totally integrated home - so get in touch with them at 08 9400 6000 or via their website, https://www.crownsecurity.com.au/ and make your multi-room music dreams come true.