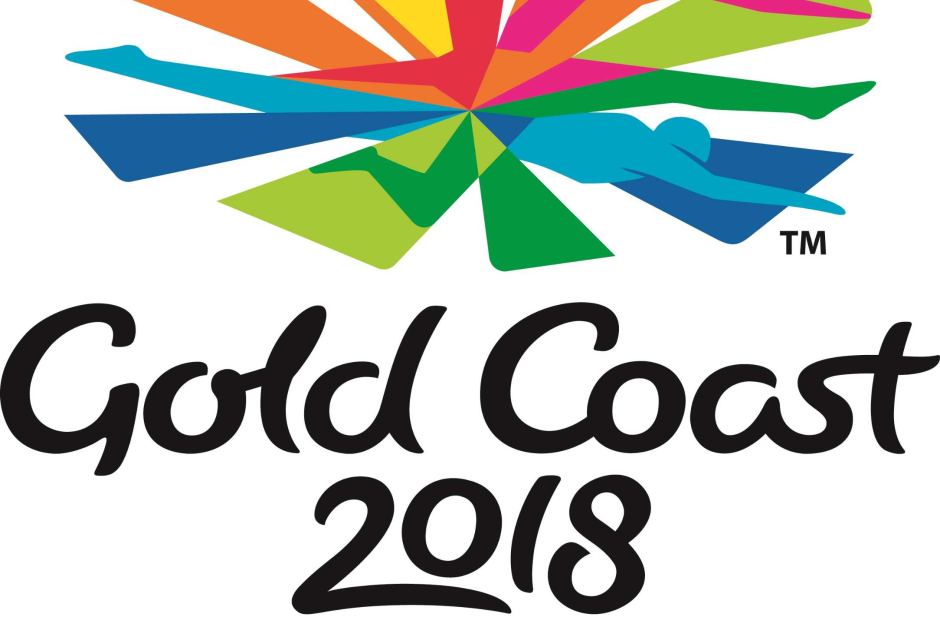 The official launch of Festival 2018 today revealed a spectacular line-up of arts and cultural entertainment across 12 action-packed days from

4-15 April

to celebrate and extend the Gold Coast 2018 Commonwealth Games (GC2018) beyond the stadiums for locals and visitors.


The
Festival 2018 Gold Coast
multi-arts program features free entertainment with a range of more than 1,000 arts and cultural experiences including music, theatre, circus, dance, ideas, visual arts and film that will enthrall and provide something for everyone.


The Gold Coast will welcome more than 1,440 artists from 50 countries in a program featuring 35 world premieres and 15 Australian premieres.


Locals and visitors to the city will encounter the unexpected with roving performers to entertain outside of stadiums, interactive art installations and live outdoor performances spilling onto beaches and waterways in more than 28 places across the Gold Coast, including two main festival sites in Surfers Paradise and Broadbeach.


Presented by The Star Gold Coast, Broadbeach will have two distinct activated spaces, Kurrawa Park and Surf Parade (between Victoria and Queensland Avenues), providing audiences with arts experiences and entertainment from

9am

to late every day.


Internationally-renowned Gold Coast musician
Amy Shark
is just one of the headliners on a stage dedicated to Queensland music talent, supported by a line-up of local music artists including
Lastlings, Ella Fence
and
Eliza and The Delusionals
.


Yothu Yindi and The Treaty Project
will play a Queensland exclusive performance, with world music legend Susheela Raman and Ghana's king of hip hop M.anifest amongst others performing on the Surfers Paradise Main Stage.


Audiences will also be treated to performances by Australia's leading contemporary dance companies Force Majeure, Dancenorth and the Gold Coast's very own The Farm; acclaimed international theatre makers UK's Punchdrunk and Jeremy Goldstein (London Artists Projects); and unique genres from across the Commonwealth including
crowd-pleasers Soweto Skeleton Movers with their spin on street dance style 'pantsula' and Mallakhambindia with the ancient sporting artform, Mallakhamb.


A bold food festival program will also be presented by NightQuarter, Helensvale from midday to

9pm

from

5 – 14 April

,
complemented with a cultural program including local musicians, artists and dancers.


Festival 2018 brings diverse audiences and communities together to celebrate the spirit of the Commonwealth by sharing of culture through art, from stories of our First Nations peoples to exceptional artistic performances from around the world.


Gold Coast 2018 Commonwealth Games Corporation (GOLDOC) will deliver Festival 2018 Gold Coast with the support of the Queensland Government and the City of Gold Coast to
ensure the best of local talent is showcased on the international stage.


A long-lasting legacy will be the professional development experiences Festival 2018 has provided for the arts community with world-class participation, engagement and collaboration opportunities.


Festival 2018 Gold Coast has been curated by Co-Creative Directors Kate Fell and Yaron Lifschitz from internationally-renowned Circa Contemporary Circus along with Louise Bezzina, Artistic Director of Bleach* Festival who delivers more than 20 new works within the Festival 2018 program.


Festival 2018 program details will be released online today, to help audiences plan their full Games experience.


For further information, visit
g
c2018.com/festival2018

Further media releases, images and assets are available for download on brand.gc2018.com. 
Media are invited to register and follow the links to the Festival 2018 folder.

Internationally-renowned
, Gold Coast musician Amy Shark:

"It's both exciting and surreal to have the opportunity to perform as part of GC2018 celebrations at Festival 2018.


"GC2018 is such a huge moment for the Gold Coast on the world stage and performing along with so many other talented artists is going to be a special moment for me personally," Ms Shark said.

GOLDOC Chairman Peter Beattie AC:

"Extraordinary performances, spectacular public art and exciting new commissions will make the Gold Coast 2018 Commonwealth Games one that Australians will never forget.


"Festival 2018 compliments the sports program with a thrilling program that is set to entertain and delight making your Games experience a memorable one.


"Festival 2018 Gold Coast celebrates the true spirit of the Commonwealth, bringing together more than 50 nations and territories to share creativity and culture.


"Festival 2018 Gold Coast will be a defining moment for our city and state," Mr Beattie said.

C
ommonwealth
G
ames
F
ederation 
(CGF) 
Chief Executive Officer David Grevemberg CBE:

"Festival 2018 will enhance and complement the drama and excitement of live sport that will take over the city and its venues at Games Time.


"
We very much welcome today's announcement which will create an electric atmosphere on the Gold Coast and beyond, celebrating the sports, sights and sounds - and diverse and dynamic cultures and citizens - that make up today's modern Commonwealth
.
"

Minister for the Commonwealth Games, Hon Kate Jones:

"Festival 2018 is set to be the most memorable arts festival staged in Queensland. We are proud to present more than 500 arts events across the state, showcasing our creativity to visitors from around the world.


"Festival 2018 will bring the Games experience to life creating a festive and celebratory atmosphere during Games time connecting the Gold Coast with Event Cities of Brisbane, Cairns and Townsville.


"Festival 2018 Gold Coast will see an impressive program of over 1,000 performances across music, film, dance, circus and theatre, as well as free family friendly events for everyone to enjoy. We're thrilled to announce that half of these events have been created by our talented Queensland artists.


"I invite everyone to celebrate the Games and an unforgettable moment in time at Festival 2018 Gold Coast."

Minister for the Arts, Hon Leeanne Enoch:

"Festival 2018 will be exciting, intriguing and inspiring, with the program featuring more than 3500 performers delivering over 500 events on the Gold Coast, in Cairns, Townsville and Brisbane," Ms Enoch said.


"Emerging and renowned Queensland talent will join world-class artists from across Australia and all parts of the globe, while Aboriginal and Torres Strait Islander culture unique to our state will feature alongside other First Nations artists from the Commonwealth.


"Over 12 days, Festival 2018 will create a palpable energy in Queensland which will leave a positive legacy for our arts and culture sector, and it will help further enhance our global reputation as a world-class destination."

City of Gold Coast Mayor Tom Tate:

"Festival 2018 Gold Coast is a cultural revolution. We can't wait to welcome the world's best talent to our city and to share the best of Gold Coast artistic talent with the world.


"We're proud to have invested in over 600 local artists - representing almost half of the artists employed for the Festival. We're also thrilled that our signature arts and cultural event Bleach* Festival is a major part of Festival 2018 Gold Coast.


"This really is our moment in the sun, and I encourage all Gold Coasters to get out there and be a part of the action," Mayor Tate said.

GOLDOC CEO Mark Peters:

"Festival 2018 extends the sports program to create a whole of Games experience for patrons and allows the community to join in on the celebrations.


"Festival 2018 Gold Coast is bound to leave a powerful, long-lasting legacy. It's a significant platform for Queensland to accelerate growth, development and international connections for the arts and creative industries.


"There has never been a better time to come together and celebrate the contemporary culture of our state and city.


"GOLDOC is also proud of the significant investment of The Star Gold Coast to support Festival 2018 by being the presenting partner of not only the Brisbane site, but also sites in
Broadbeach. This perfectly aligns with The Star's focus on entertainment opportunities throughout the Games.

Festival 2018 Co-Creative Director Yaron
Lifschitz
says:

"A festival is a chance to create a new world- one that builds on the values and aspirations of your existing world but also addresses its challenges, redresses its inequalities and extends its triumphs.


"We programmed Festival 2018 Gold Coast based on three themes:
Encounters
in which we meet the world,
Change
in which we effect positive change in the world and
Aspire
in which we uplift and transform ourselves and those around us.


"We're thrilled to now share with you our extensive program including 35 world premieres and 15 Australian premieres and invite you to dive into the world of Festival 2018," Mr Lifschitz said.

Festival 2018 Co-Creative Director Kate Fell says:

"
The world of Festival 2018 Gold Coast is a place for everyone - for the young and the old, for the community and the arts aficionado. We're excited to share local, national and international talent with the Gold Coast community.


"Come along and immerse yourself in the wonderful world of Festival 2018 Gold Coast. It's all free, all open, and all for your enjoyment," Ms Fell said.

Bleach* Festival Artistic Director Louise Bezzina says:

"Bleach* Festival is proud to present over 20 works as part of Festival 2018 Gold Coast. It's the culmination of our development of our local artists and cultural scene.


"Festival 2018 Gold Coast is a once-in-a-lifetime opportunity for artists and audiences alike. I invite everyone to experience the new and exciting Gold Coast of contemporary culture."

Olympic and Commonwealth Games champion Matthew Mitcham OAM:

"The Games is about the full experience and I'm so looking forward to all that Festival 2018 has to offer - there's an amazing line-up of arts and culture entertainment from all parts of the world.


"The Festival is a great way for family and friends to enrich their experience and also offers athletes the chance to relax after competing and soak up all that the Gold Coast has on offer," Mr Mitcham said.
Festival 2018 Gold Coast program highlights include:
Surfers Paradise: 12 epic Main Stage events plus large scale installations and performances on the beach

• 
Main Stage party events, Opening Night with The Cat Empire and a Queensland-exclusive performance by Yothu Yindi and The Treaty Project; Sparkle in the Sand to celebrate the worldwide LGBTQI community, Young African Commonwealth commemorating Nelson Mandela's centenary; Closing Night with global smash-hit DJ Hot Dub Time Machine.


• 
The Great Australian Songbook
reimagined by globally acclaimed musical director David Coulter and starring the likes of Canadian electroclash artist Peaches.


• 
Bleach* Festival Main Stage commission, The Spirit of Churaki, a new music concert honouring the Gold Coast's first lifesaver; and Bleach Electrified headlined by festival favourites Confidence Man.


• 
Direct from NYC, the Australian premiere of Holoscenes, a visceral underwater performance set in an enormous flooding tank.


• 
Force Majeure's visually arresting FLOCK, a world premiere commission featuring over 60 dancers performing against the backdrop of a Surfers Paradise beach at sunset.

Broadbeach - Surf Parade presented by The Star Gold Coast: a street bookended by two massive stages

• 
A dedicated Queensland Music Stage headlined by Gold Coast ARIA chart topping artist Amy Shark, Kate Miller-Heidke, Troy Cassar-Daley, Busby Marou, Sahara Beck, Paces and more.


• 
The Roundabout Stage with adrenaline-fuelled circus and dance. New Australian commissions include: CIRCA's RITE, Dancenorth's SURGE and a Bleach* Festival co-commission of mass public dance event Yes, We Dance! by Everybody NOW!


• 
New Zealand world premiere commission HuriHuri, an explosion of Pacific dance, music and skateboarding by Movement of the Human.


• 
More international works include the UK's dance circus fusion, BLOCK; South African crowd-pleasers, Soweto Skeleton Movers with their spin on street dance style 'pantsula'; and Mallakhambindia with the ancient sporting artform, Mallakhamb.

Broadbeach - Kurrawa Park presented by The Star Gold Coast: an enchanting art playground for young and old.

• 
UK's Punchdrunk with immersive children's theatre experience
The Lost Lending Library.


• 
The Children's Republic of the Gold Coast
, calling all kids to band together to design their own country and laws with acclaimed Australian artist Ben Landau.


• 
Performances for
toddlers and babies by leading artists Sally Chance and Gina Rings.


• 
An array of Aboriginal and Torres Strait Islander works including contemporary fashion performance, Intertwined; Richard Bell's tent installation, Embassy and Weaving Water Stories curated by Freya Carmichael.

Across the Coast
- art in unexpected places from Coomera to Coolangatta:

• 
NightQuarter Festival
celebrating delicious local flavours with 60 different restaurants, food experiences, masterclasses and demonstrations complemented with a cultural program including local musicians, artists and dancers.


• 
Spectacular public art including Museum of the Moon, a seven-metre-wide floating moon sculpture by the UK's Luke Jerram (famed for his Play Me, I'm Yours pianos installation).


• 
Unexpected arts encounters with more than 50 roving street performers to entertain audiences travelling to and from sporting venues.


• 
Multi-award winning UK political theatre maker and Jeremy Goldstein with his revolutionary Harold Pinter inspired Truth to Power Cafe


• 
A surrealist photoshoot on the beach with Australia's globally renowned
Andrew Baines
in the world premiere of the human art installation, Water Cooler Games.


• 
Stories, issues and ideas from across the Commonwealth with an exciting film program appearing on screens throughout the Festival, including new commission UnCommon.


Complementing the GC2018 integrated para-sports program, the largest in Commonwealth Games history, is a number of works by artists with an impairment. There's
Intimate Space
by Adelaide's critically acclaimed Restless Dance Company,
Sea
by Brisbane's inclusive company Blue Roo Theatre Company and
HuriHuri
starring dancer Rodney Bell who performs with his wheelchair.


Festival 2018 Gold Coast has worked with Bleach* Festival and the City of Gold Coast to present local works from the likes of The Farm and Everybody NOW!