Written by Melissa Wilson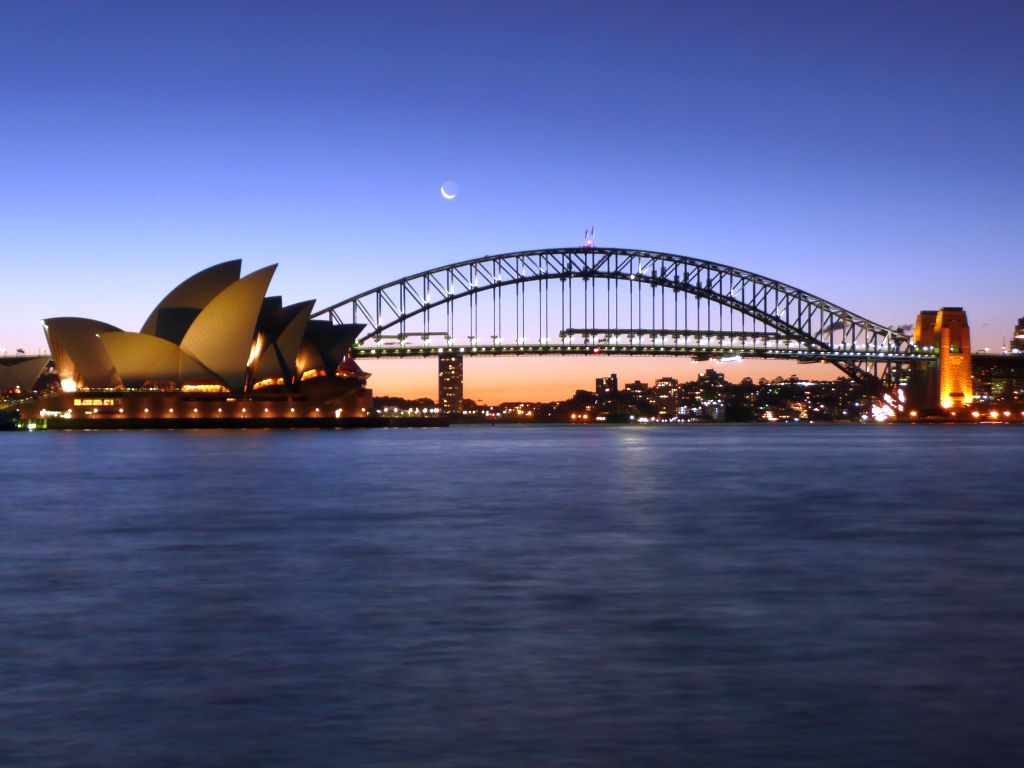 With Sydney playing host to major exhibitions, theatre, live performance and festivals, Destination NSW has confirmed that cultural tourism is on the rise with the state attracting almost 6.5 million overnight cultural visitors in the year ending March 2015, a significant 5.6% increase on the previous year.
During the year ending March 2015, NSW welcomed 4.5 million domestic and almost two million international travellers who attended a theatre performance or concert, visited a museum, art gallery or festival, a historical or heritage building, site or monument.
NSW Minister for Trade, Tourism and Major Events Stuart Ayres said cultural events and experiences are a major motivator for travel while also providing a terrific boost to our tourism industry.
"Our fantastic calendar of cultural events inspires many visitors to come to Sydney and NSW. They book into hotels, dine in local restaurants, visit attractions and shop in our retail outlets," Mr Ayres said.
"The events calendar developed by the NSW Government through its tourism and major events agency Destination NSW delivers an outstanding selection of experiences for culture-loving travellers.
"Our calendar of cultural events includes Matilda The Musical, which has opened to great reviews,and the upcoming Sydney International Art Series, Collette Dinnigan: Unlaced, Art of the Brick: DC Comics, the ARIA Awards, and AACTA Awards. We are also home to some incredibly unique events such as Handa Opera on Sydney Harbour and Vivid Sydney," said Mr Ayres.
Destination NSW's research revealed that more than half (54%) of domestic overnight cultural visitors to Sydney were from interstate and 46% were from intrastate NSW. More than a third of interstate visitors came from Victoria, followed by Queensland, Australian Capital Territory, Western Australia, South Australia, Tasmania and the Northern Territory.
Internationally, the five strongest markets for cultural visitors travelling to Sydney are China, UK, USA, Korea and New Zealand.
Upcoming highlights of Sydney and NSW's calendar for culture-vultures include: 
Collette Dinnigan: Unlaced, September 2015 – August 2016
Collette Dinnigan: Unlaced is the first exhibition to explore the work of the internationally acclaimed Australian fashion designer. Held at the Powerhouse Museum, this exhibition will present Dinnigan's signature lace and feminine designs and showcase the creativity that has made her work popular among style icons such as Catherine, Duchess of Cambridge.
Sydney International Art Series, October 2015 – May 2016 
The 2015-16 Sydney International Art Series will see The Greats, Masterpieces of Western art from the National Galleries of Scotland presented at the Art Gallery of New South Wales (24 October 2015 to 8 February 2016), which includes works by the most outstanding names in Western art including Botticelli, Leonardo, Rachael, Titian, Rubens, Velázquez, Poussin, Rembrandt, Vermeer, Turner, Monet, Degas, Gauguin, and Cézanne.
The Museum of Contemporary Art (MCA) will host a major exhibition of works by acclaimed British contemporary artist, Grayson Perry – My Pretty Little Art Career (10 December 2015 to 1 May 2016). The full spectrum of Grayson Perry's practice from the early 1980s to the present will be showcased which encompasses a diverse and comprehensive selection of his ceramic works (including a major loan from The British Museum, The Rosetta Vase (2011), inspired by the famous Rosetta Stone in The British Museum Collection), sculptures in iron and bronze, prints and drawings, and his ambitious, large-scale tapestries including the fifteen-metre The Walthamstow Tapestry (2009).
The Art of the Brick: DC Comics, November 2015 – May 2016
The world premiere of renowned New York LEGO brick artist, Nathan Sawaya's latest exhibition, The Art of the Brick: DC Comics will show exclusively at Sydney's Powerhouse Museum from November 2015 to May 2016. The Art of the Brick is the most successful LEGO brick exhibition series of all time. The latest iteration will see heroes and villains including Batman, Superman, Wonder Woman and The Joker re-created in Sydney, to entertain visitors of all ages.
Sydney Festival, January 2016
This summer festival presents the best of world talent in the performing arts and is staged in diverse venues from the CBD to Parramatta. In a 2016 Sydney exclusive, influential German stage drama Woyzeck is expected to be a program highlight. Written by Georg Buchner and reinvented as a 21st century musical by acclaimed theatre director Robert Wilson, American musician Tom Waits and Kathleen Brennan, Woyzeck is just one of many Sydney Festival performances that will wow visitors.
Handa Opera on Sydney Harbour, March – April 2016
Set against the spectacular backdrop of Sydney Harbour, the Sydney Opera House and the city skyline, Handa Opera on Sydney Harbour is a huge part of the city's cultural landscape, combining all of the things Sydney does best: world-class opera, champagne, fine dining, sunsets and spectacle all on the harbour's edge.
In 2016, Puccini's epic fantasy, Turandot, will captivate and delight audiences with a huge cast, bold and exotic themes, big dance numbers and powerhouse voices, including the biggest opera hit of all time, Nessun Dorma.
Vivid Sydney 2016, May – June 2016
The world's largest event of Light, Music and Ideas, Vivid Sydney will return in 2016 to light-up winter nights from 27 May to 13 June. Owned and managed by Destination NSW, Vivid Sydney is an annual celebration of creativity that attracted a record 1.7 million visitors in 2015. Expressions of Interest are now open to creative individuals and organisations around the world that would like to participate in the Vivid Light and Vivid Ideas program in 2016.
My Fair Lady, August 2016
In another Sydney exclusive, stage and screen legend Dame Julie Andrews will direct a brand new production of Lerner and Loewe's masterpiece, My Fair Lady to mark the show's 60th anniversary. Dame Julie Andrews will visit Sydney in November 2015 to cast the production, which will be staged at the Sydney Opera House.
Sydney Opera House – The Opera, October – November 2016
A new outdoor opera event for 2016, Sydney Opera House – The Opera will be staged on the forecourt to celebrate the 60th anniversary of Opera Australia, and tell the story behind the building of the iconic Sydney landmark. 
Sydney Opera House – The Opera will be directed by David Freeman with Danish singer Adam Frandsen in the role of The Architect – Jørn Utzon.
For more information visit www.sydney.com. 
Destination NSW's definition of cultural: a cultural visitor participates in at least one of the following activities: attend theatre, concerts or other performing arts; visit museum or art galleries; visit art, craft workshops or studios; attend festivals, fairs, or cultural events; visit historical heritage buildings, sites or monuments. About Destination NSW Destination NSW is the lead Government agency for the New South Wales (NSW) tourism and major events sectors. Our role is to market Sydney and NSW as one of the world's premier tourism and major events destinations; to secure major sporting and cultural events; to work in partnership with Business Events Sydney to win major international conventions and incentive travel reward programs; to develop and deliver initiatives that will drive visitor growth throughout the State; to achieve the NSW Government's goal of doubling overnight visitor expenditure within the State by the year 2020. From food and wine festivals to surf competitions, world class sporting events to celebrations of arts and culture, New South Wales has an Annual Calendar of Events that celebrates the diverse facets of Australian contemporary life. Sydney is unrivalled in Australia in its capacity to stage exclusive events that have the whole world tuning in. Destination NSW has been at the forefront in creating and winning world-class events that put Sydney on the global front page.