Travelrite International is proud to present another of its famed celebrity cruises. Hosted by Australian comedian, writer, actor and creator of the
Comedy Company,
Ian McFadyen, the
Comedy Festival Cruise of the British Isles
brings together the incredible history and landscapes of the British Isles including attending the legendary Edinburgh Fringe Comedy Festival.   Passengers will cruise through Amsterdam, Scotland, Ireland, and England for
18 days
from the
4th to the 21st August
, on the stunning
Celebrity Eclipse,
enjoying sightseeing and world-class comedy performances at every stop.
The cruise includes a visit to the largest arts festival in the world, the Edinburgh Fringe Comedy Festival, which encompasses almost an entire month's worth of theatre, cabaret, experimental performance art, circus, comedy, and dance. Every year, it showcases a range of new and established artists from across Europe. Ian will take the group on a walk to explore the vibrant street theatre that happens throughout the city, as well as included Fringe Festival comedy gigs selected by Ian McFadyen.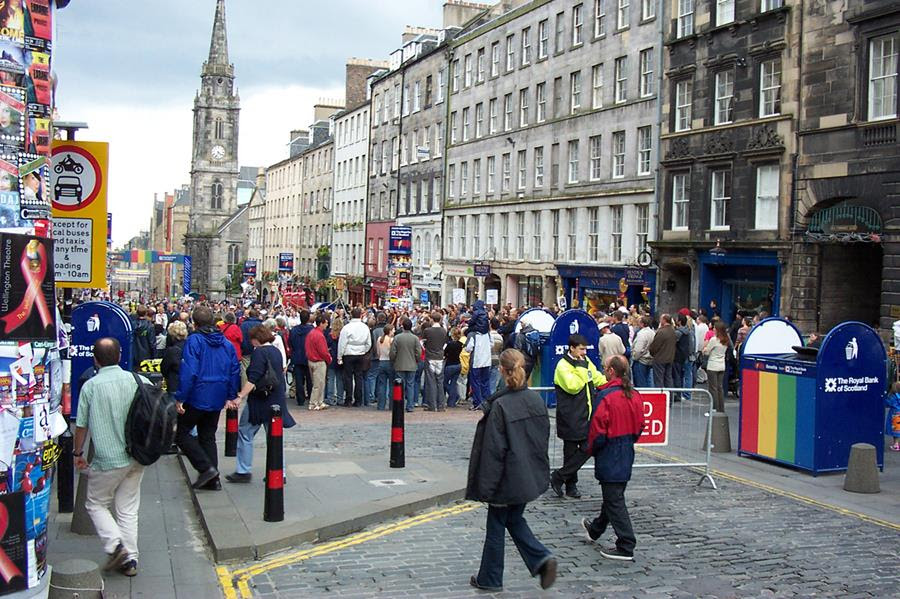 The Edinburgh Fringe Festival is the premier arts hub of the British Isles.
Guests will also experience comedy shows in Inverness, Dublin, Cork and London, showcasing the true comedic spirit of Europe in local pubs and clubs. The cruise features onshore sightseeing excursions in Amsterdam, London, Liverpool, St Peter Port, Cork, Dublin, Belfast, Inverness and Edinburgh, and a visit to the amazing world heritage site that is the lunar landscape of the Giant's Causeway.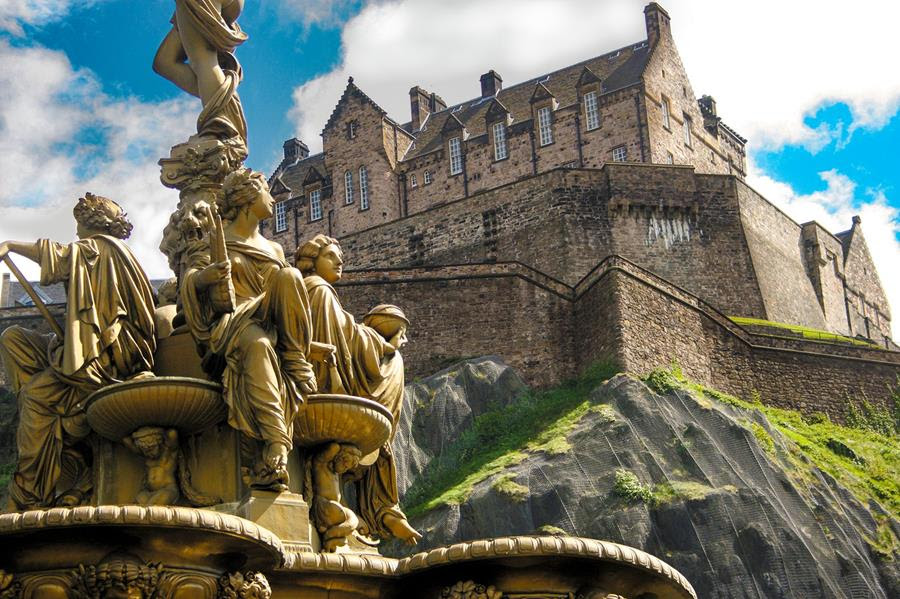 Stunning historical sightseeing is just one reason to join this amazing cruise.
Guests will have a laugh a minute with host Ian McFadyen, who is best known as the creator and producer of The Comedy Company, one of Australia's highest ever rating comedy series. The show ran from 1988 to 1990 and developed a cult following, eventually winning McFadyen two Logie awards. One of McFadyen's most memorable characters on the show was 'David Rabbitborough', a parodic impersonation of British naturalist David Attenborough. His involvement in Australian comedy television has made him an icon of the comedic craft, and passengers on the cruise will get to experience his wealth of knowledge and quick wit throughout the tour as well as in his performances on board.
"I am very much looking forward to taking to the high seas with the Comedy Festival Cruise," said Ian McFadyen. "I can't wait to share my own experiences and love of classic comedy while visiting places that embody that very spirit of comedy, friendliness and vibrant culture in the British Isles."
Ranked among the top 20 large cruise ships in the Conde Nast Traveler Reader's poll in 2014, the Celebrity Eclipse is pure five-star extravagance at every turn. With 16 decks, 85 staterooms and spectacular vistas, the ship also boasts ten five-star restaurants, including Murano, a classic French restaurant; Tuscan Grille; Silk Harvest Asian restaurant, and Qsine, a dining venue with a unique and playful approach to familiar dishes from around the world. 
Click here for more information about the Celebrity Eclipse.
The Celebrity Eclipse is the most spectacular ship in the Celebrity fleet.
Travelrite International Pty Ltd is a well-established travel company which has been marketing throughout Australia for over 30 years. It has two fully ATAS accredited (No. A10538) offices in Melbourne. Travelrite specialises in celebrity escorted and special interest tours, such as the Mississippi River Boat Cruise with Glenn A. Baker and the Film Festival at Sea with David Stratton and Margaret Pomeranz. 
Prices start at $8999 twin share including air fares, accommodation, food and drinks on board the ship, world-class entertainment and access to daily sightseeing attractions.
For further info go to www.travelrite.com.au or ring 1800 630 343.