How Beneficial Are Health and Beauty Courses to Aspiring Beauty Experts?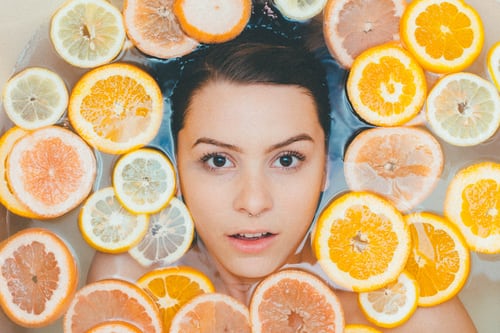 Today, one of the fastest-growing industries is health and beauty. Enrolling in courses for health and beauty brings several benefits to both the owner and the student. High-end treatments and advanced technology are continuously evolving to maintain every individual's desire to look good and feel healthy. With the surge of ultra-modern services to be offered, there is also an increase in demand for talented individuals who can perform such offerings.
Hence, taking up health and beauty courses may appear to be the best course of action for aspiring beauty and health experts. Nowadays, these programs consist of a wide variety of concentrations, allowing students to be more versatile in their field of expertise. Whether they prefer to be a cosmetologist or therapist, it is essential to fully understand the core of every trade or craft they plan to enter into. Since treatments evolve swiftly, so should the beauticians.
To maintain competitiveness in the workforce, one should have the initiative to engage in further studies to keep up with the growing trend. Also, their managers or owners of their clinics will consider them assets to the company if they continue to develop their skills and efficiently adapt to the changes.
More Career Options
When a student or aspiring beauty experts earn their reputation as a highly-trained professional, this means they also have more career options. Beauty and health schools are fully aware of the growing trend, and so they offer the most advanced courses and training for these students to take advantage of. These academic institutions ensure that their graduates will succeed and be recognised in their field of expertise.
With that said, a reputable beauty expert will also be considered as the most sought-after employee and expert by both employer and client. The only way to be in this position is to continuously upskill themselves by taking up health and beauty courses. This will broaden their knowledge and acquire more beauty or health-related treatments.
Stable Career With Endless Opportunities
Learning doesn't end in getting a certificate or diploma. Successful people don't get tired of learning because they want to evolve with time. Hence, they succeed in life. An experienced or reputable beauty and health expert will not run out of clients and career opportunities. Several salon or wellness centres chase after highly-trained and well-respected beauty professionals.
In addition, their clients will also look for them regardless of their location. Nobody wants to engage on a trial-and-error basis with an inexperienced staff when it comes to beauty and health. This is something nobody wants to mess with. Consequently, one should seriously consider sending themselves to a beauty and health school. Aside from learning more, they also become more effective in their roles as beauty consultants.
Earn Higher Pay
When an employee decides to upskill or reskill, they come out from the course as a better worker for that particular trade. Every business owner likes their staff to be more versatile. Some of these owners are willing to pay for their staff's education so they can further their education and apply all their classroom knowledge to their clients. This entails that the staff or beauty experts will receive higher pay and gain more clients.
In some cases, beauty experts prefer to go freelance once they've already established themselves and built a broader network. Going solo is a high-risk but high-reward endeavour. There are no overhead costs, no rents, and other expenses, allowing the beauty expert to earn the entire professional fee for every job they take. All these opportunities will come in handy when one is willing to upskill or reskill.


Author Bio: Ester Adams is an experienced independent content writer with a demonstrated history of working in the writing and editing industry.  She is a multi-niche content chef who loves cooking new things.