Frugal Fashion: How To Make A Stylish Statement On A Budget
Written by

NewsServices.com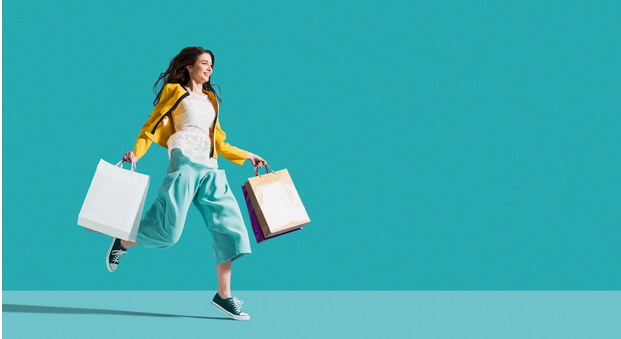 For all you fashion-conscious folk out there, you'd know better than anyone who hard it can be to resist the temptation of buying a new outfit every few weeks. Looking stylish is always rewarding, but it can become tricky when you've got a restrictive budget. As quality, on-trend clothes are oftentimes expensive, it can be hard to curate your dream wardrobe without breaking the bank. 
Fortunately, there are tips and tricks you can utilise to ensure you are always looking fashion-forward with minimal financial fuss. Whether you want to purchase new YSL on afterpay, or are in need of a total wardrobe revamp, this guide will help you look as chic as possible, no matter your budget.
Reorganise your Wardrobe
We can all relate to the feeling of having an overflowing closet and yet inexplicably, having nothing to wear. Looking at the same pieces day in and day out can stifle your creativity, making your favourite pieces feel antiquated and boring. 
Thankfully, even something as simple as organising and decluttering your wardrobe can be a great way to become reacquainted with your clothes, as well as a method of helping you think of new ways to style pieces you already own. 
Consider cleaning out your wardrobe to be a form of self care, as studies indicate that clutter can lead to feelings of anxiety and depression. Plus, once you've tidied up and reorganized your space, you might find your holy grail outfit in something you've had for years.
Consider Recycled Clothes
When you really have to buy new, consider opting for pieces that have had a life before it's even met the inside of your wardrobe. The secondhand clothing market is projected to become a $51 billion dollar industry within the next few years, with many fashion lovers opting to purchase their wares secondhand. 
There are some strong reasons for this industry boom, with an increase in secondhand goods being just the tip of the iceberg. Buying secondhand is becoming a more attractive option for fashion-savvy consumers, as secondhand clothing is often sold at discounted rates, meaning bigger shopping hauls. Alongside this, you're also statistically more likely to find unique items in op shops, so you'll be guaranteed to have a wardrobe that has no rival! Finally, buying secondhand isn't just kind to your wallet, it's also great for the environment, as it reduces waste. You can be both environmentally-conscious as well as fashion-conscious now with the emergence of thrifting.
There are also a myriad of ways that you can find secondhand clothing as well, making the practice incredibly inclusive and accessible. You can hunt for secondhand items at your local op-shop, or take your search online - sites like Depop, Etsy, eBay or even certain Instagram accounts, have dedicated areas for browsing through and purchasing recycled clothing.
Invest in the Important Things
It's worth noting, however, that from time to time, it's honestly worth splurging on a big item. It's just important to know what's worth investing in. An easy way to identify what pieces are worth splurging on, is by assessing how often you'll be likely to wear them, alongside how likely they are to stand the test of time.


Items like sneakers, for instance, will be worn dozens of times and will thus, quickly break if they're made from cheap materials. Similarly, outerwear like coats and jackets can be reworn and styled with a myriad of different outfits, so it's a good idea to invest in something you'll feel comfortable in to ensure that these pieces will last you a lifetime. 


Items like shirts, blouses and basic pants are pieces you'll want to switch up a bit more, so it's easier to shop cheaper for them, as they're less likely to become evergreen staples in your personal wardrobe.


Hire your Clothes
Just because you've got a big event coming up, doesn't mean that you should be draining your savings on a new dress. There are many sites and businesses that hire out designer and luxury dresses at a discounted rate, so you can be both on-trend and frugal at the same time. 


Hiring your clothes also gives you a chance to experiment with looks that you feel are out of your price range, and thus otherwise may not engage, making the world of high fashion all that much more accessible to everyday consumers. 


On that same note, if you own any luxury pieces yourself, you can rent them out to earn some money that you can then put towards your next big purchase. 
As you can see, fast fashion doesn't have to be the only option available to you if you're operating on a strict budget. There are still ways that you can flesh out your wardrobe and make your look your very own, regardless of the trends and tricks of the fast fashion industry. Use all the resources that are available at your disposal, and you'll soon see that frugality in fashion doesn't have to mean sacrificing style. In reality, frugality is a solid game plan for ensuring that you can continue to engage with this industry at every level.