FIVE POPULAR CATERING TRENDS IN 2020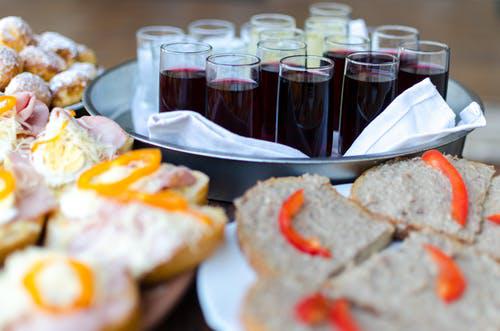 With the changing environment, the trends for events and catering have been changing as well. Being an organizer, you must follow the latest trends that prevail. The most common and persuasive method of capturing the market is following the latest trends. Every year, some ideas catch everyone's attention.
Catering is not just a business that has to be done rightly, but it is an integral part of every event that embarks the image of the management. If you are an event planner, you must know that building valuable customer relationships begins with good food at different events. Catering provides an opportunity to build connections.
Research shows that cafes are always in search of something new to attract customers. Providing top-notch management and catering services is their motto these days. The small inner-city cafes like Chippendale café have a lot to consider in catering events. It is not easy to penetrate the market at all.
CATERING TRENDS IN 2020
Last year was a year of little variations, and 2020 awaits massive trend changes which will open gates to more opportunities for the organizers. Five catering trends that will be most popular in 2020 have been listed below. Find out and discover new opportunities for effective catering.
Healthy Food Takes Over
Awareness about healthy food and the adverse effects of junk on the body has left a healthy impact on people. The majority of people are thinking about a healthy diet, easy to follow diet plans and an overall healthy environment.
Different diet plans are available that can be beneficial for people of different mindsets. From a completely vegetarian diet to a carbohydrate-free fat-based ketogenic diet, people are going insane for healthy food now. Restaurants have been updating their menus so that they do not lose any customers.
For catering, it is important to keep in mind that 2020 will witness a turnaround of people towards healthy food. If you wish to excel in your field and the brand name lives longer, introduce healthy food items to events.
How About Replacing Alcohol with Mocktails?
Alcohol has been the basic element in events. From house parties to fundraising events, there is not an alcohol-free event. High school graduates do not party without beer and champagne is the centre of attraction for the mature ones.
Now, mocktails are taking over the events because everyone is not a big fan of alcohol. No event can introduce smoothies, but mocktails are a better and more convenient option. There can be several variations, and you can serve mocktails of different types. Do not worry because mocktails are a drink for every season. Just focus on the best fruit of the season.
Mocktails are a healthier option because the alcohol proportion is low and all ages can enjoy it. Being a caterer, you should introduce a list of different mocktails that can gain everyone's attention.
Themes Decide the Cuisine
Weddings have become a theme dependent for a long time now. Themes now decide the food items at weddings. This year will witness theme cuisine at every event. Catering is not just for weddings, but every event needs a caterer. Do not just limit the food options but gather a variety of options for food.
Every theme does not allow any cuisine to entertain the guests. Make sure you have many options that can satisfy people at different events and theme weddings. 2020 is all about themes and food that complements the theme. For example, you cannot entertain the guests with French cuisine if the theme of a wedding is the traditional Australian wedding. Similarly, an official event or fundraiser would not be a success if you add cake and heavy food items to the food section.
Be careful while planning any event because people have become fierce observers when it comes to food and the event they are attending.
Satisfying the Diet Conscious
The diet-conscious group of individuals would not fall for your brand name or organizers only. They demand more when they start eating. It is nearly impossible to cater to all the diet conscious people, but you can think of a midway to live up to the expectations.
Since everyone is looking for healthy food, they are very well-aware of the calorie count that an individual must have in a meal. At different events, it is not very easy for them to control and show their diet-conscious side to everyone. It seems a little unethical.
Being the caterer, you can make a little effort to satisfy such people. Entertain them with two or three diet dishes and add labels to the dishes you are offering them. Labels may include the calorie count and ingredients you have used in the making. For the dessert section, it becomes mandatory to add calorie count in 2020. Also, tell them if you have used any alternative flour or sugar in the desserts.
Mini Trip to West Africa
Every year has a trending cuisine. Each year this trend steps into a new country or town of the world. This year is predicted to step into West Africa for their food items. Most of the restaurants will introduce the West African cuisine to their menus, and so will the catering business. If you have not researched about their cuisine yet, do it now because caterers would need West African cuisine in 2020 for better public response.
THE FINAL WORD
Catering offers every business to discover new opportunities and benefit from them. Keeping a check on the latest trends and following them is the key to successful catering services at any event. Moreover, you can show some creativity in the latest trends and come up with something unique that becomes the centre of attraction for everyone.
Every business focuses on increasing profits and market share. Your catering can be best if you provide top-notch services to the customers. Keeping the menus updated is the biggest move to make for nurturing the brand. Today's market demands something new every day and catering means opening doors to more cuisines and customer satisfaction at all costs. If you have not updated your website yet, add in the latest 2020 trends now.