Fitness Tips: 3 Ways to Stay in Shape At Home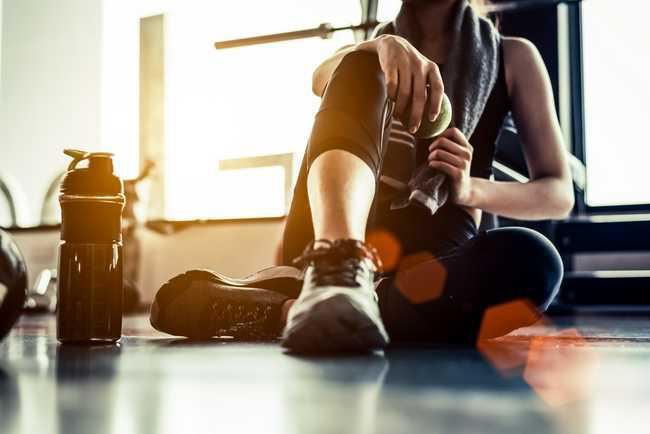 Are you a gym junkie itching to stay fit? Then you can't miss these fitness tips and 3 ways to stay in shape while you're at home.
Like the rest of your life, your fitness journey has come to an abrupt halt with the ongoing pandemic. You think of all the work you've put into getting this far, and it's disheartening, to say the least.
Well, don't worry. There's no reason to lose heart (or muscle) just yet.
These fitness tips will help you stay in shape and survive self-isolation in style!
1. Take Up Bodyweight Training
Even a seasoned athlete has a lot to gain from bodyweight training, simply because there is so much room for variation.
They are incredibly convenient, require no equipment, and are helpful no matter where you are in your journey. You can build more muscle by increasing the number of reps you do, reducing your rest times, and finding more difficult variations for your moves.
If you really want to push yourself try the "train to failure" method. This involves doing as many reps as you can without taking a break. Slowing down your movements is another way to increase the amount of strain on your muscles.
If you're not sure how to go about your training, have a look at some Calisthenic workouts. These workouts are designed to increase your strength, endurance, and flexibility, and you'll find hundreds of variations for both, beginners as well as advanced trainers.
2. Buy Your Own Equipment
You can find decent equipment for almost any budget. If you don't want to splurge, you can also opt for second-hand equipment. Here are some options worth considering:
*  Kettlebells are a great choice because they can be incorporated into a full-body workout. It's also perfect for home use because it doesn't require a lot of space to use it.
* Unleash your frustrations with the world and the situation we're in on a heavy bag. Not only will it be therapeutic, but you'll also be working on your kickboxing skills.  
* A weighted vest is a fantastic and affordable accessory for taking your bodyweight exercises to the next level. Most vests allow you to make variations to the weight, giving you room to progress at your own pace.
3. Invest in a Sauna
Your rest days are where the magic happens. However, if you really want to get the most out of your workouts, you need adequate amounts of rest every single day.
Investing in a 
home sauna kit
 can help you maximize your time off. Daily sessions in a sauna can help you feel more relaxed, boost the recovery of your injuries or muscle aches, and improve blood flow. Additionally, you also burn more calories during your sessions in the sauna.
Saunas don't actually require a lot of space, and you should be able to find one within 6ft x 6ft x 7 ft. However, if this is too big or too small for your space, you have one custom-made.
Get Fit From Home With These Fitness Tips
With these fitness tips and a little bit of discipline, you'll definitely see progress. Don't forget the basics of getting enough sleep, staying consistent, and getting enough rest. Once you have your own sauna, you can even spend your rest days in there.