Chafe-Free: 6 Tips to Ensure You Never Have to Deal with Chafing Again
Written by

NewsServices.com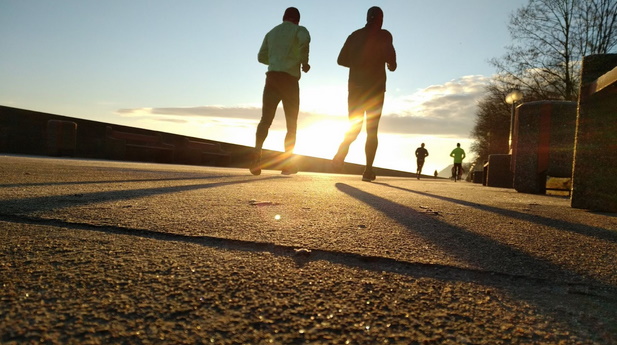 Chafing can be a real pain – literally – especially when the weather turns warm and humid. Even a mild case can be irritating, so what can you do to save yourself from ever having to go through it again? 
If you're one of the unlucky ones who experience chafing in your most intimate areas, this article is for you. In the paragraphs below, we divulge several tips that will help you eliminate chafing and keep it at bay forever. 
Invest in Anti-Chafing Products
The market is full of anti-chafing products, so you'll have to experiment to find what works best for you. Much of the time, these products are designed to prevent diaper rash, but don't be fooled – they work for adults, too. Some of the best nappy rash creams also prevent chafing, so head to your local pharmacy and say goodbye to chafing forever. 
Wear the Right Clothing
Wearing the wrong clothing during strenuous activity or when the weather is hot, humid, or wet can trigger chafing. When deciding what to wear, think about the cut of the clothing (seams can dig into your skin), the type of activity you'll be doing, and consider carrying backup clothing to change into if your current outfit starts chafing your skin. Moisture-wicking clothing is a great option if you're active as it helps move sweat away from your body and dries quickly to prevent chafing. 
Use Deodorant
While deodorant is meant for underarm use, its properties make it a good option for preventing chafing all over the body. Because deodorant contains antiperspirant and moisturizer, it's a great anti-chafing product. 
If, for example, you know your thighs rub together and chafe every time you wear a skirt, try a few swipes of deodorant on your inner thighs before you leave the house. You'll be able to enjoy the day without the pain and embarrassment you usually experience when you dress up. If possible, go for a fragrance-free deodorant. Even pure and natural essential oils can be problematic if you have sensitive skin that's prone to chafing.
Wear Clothes that Fit Properly
Ill-fitting clothes can contribute to friction and chafing. If your shirt is too big, it can move excessively across your skin, causing irritation. Pay special attention to the way your shoes, shirt, and pants fit to prevent chafing. 
Soft Bandages or Padding
For problem areas, you can apply an extra layer of protection with soft bandages or padding. Nursing moms are no strangers to chafing as their nipples are constantly exposed to moisture and friction. 
To prevent irritation on the nipples and other areas, make sure to allow the area to air-dry completely before covering. Wear moisture-wicking garments, and use disposable nursing pads to help keep the skin as dry as possible. Be sure to change the bandages or pads often to prevent irritation. 
Plan for the Weather
Scheduling your workouts for when the weather is cooler might help you sweat less and, therefore, chafe less. Mornings and late evenings are cooler times of day, so consider enjoying your run during those times. 
Also, take a look at the weather before you leave the house. If it's going to rain, prepare accordingly by taking an umbrella along and a change of clothes in case you get wet. Anything you can do to keep dry and prevent friction is going to help you avoid chafing. 
Chafing is a pain, and some people are more prone to it than others. Thankfully, by following the tips outlined above, you can put an end to chafing once and for all.