EVERYTHING YOU NEED TO KNOW ABOUT INVISALIGN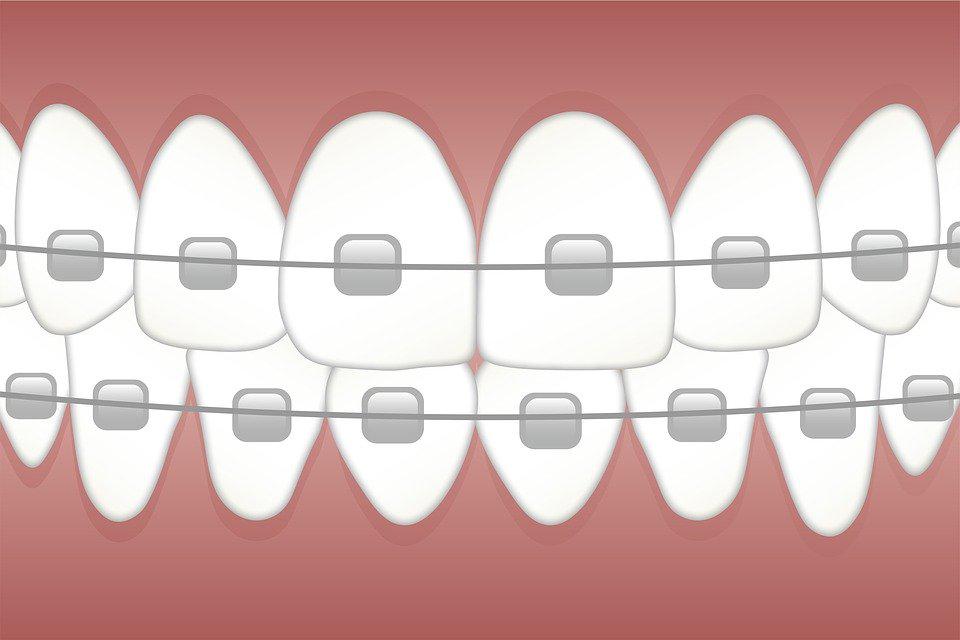 Smile with the best teeth you have. So smile until you have your teeth. Better teeth are equal to better health, and to be healthy, you should have good and healthy teeth. Smiling with good teeth makes you feel fresh. Now day's teenagers wear braces to make their teeth look good and align, but braces make their teeth look so bad. Because they can't brush their teeth plus we can't eat everything their teeth don't look healthy. They are scared of smiling too. Teenagers are the best time where we can give proper shape to our teeth; that's why most of the teenagers choose braces for it. Straight teeth give confidence; that's the reason they prefer an orthodontist to treat them and give them the best solutions for their straight teeth. Many teenagers want to get rid of these braces, and they are confused that for which treatment they should go for the best braces for teens that feel like having the best solution for you and will give you confidence even after wearing braces because they offer INVISALIGN. This is one of the most excellent treatments recommended by orthodontics. They are plastic aligners. And this is the greatest advantage. They are removable, and this is what others consider it as a blessing. Smile team has a highly qualified orthodontist that provides the best treatment methods. Their staff and clinics are present throughout western Sydney.
If our teeth are out of order, then this could lock confidence. Many of us would be worried that now we have to put on traditional braces on. And just because of metal braces, we get conscious, and due to wire braces, this makes us embarrassed. So an Invisalign is the best for you. But before choosing this, you need to know some points which will help you know about it.
1. Results are faster:
If we compare the results of metal braces with Invisalign, the results are faster than metal braces. If you keep the Invisalign remain in your teeth, then you will feel the results. Plus there are many sets that will give a new formulation of your smile. It depends on your doctor how many sets he recommends you. But ideally, you can change after 2 to 3 weeks.
2. Floss everyday:
Even if you wear Invisalign, you should floss your teeth. Keeping your gums and teeth clean is really important because the buildup plaques and buildup food make it really difficult for your Invisalign to adjust in your teeth. Not flossing your teeth can rub off your Invisalign and then the pains it will cause can no one deal with.
3. Don't forget to clean your Invisalign:
As we consider very much important to clean your teeth, it is also really important to clean your Invisalign. It's important to clean it every day to maintain hygiene in your mouth. Most doctors recommend cleaning it every day like rinse your mouth twice a day plus after taking off your Invisalign brush your teeth too. It is so easy to clean your Invisalign you just need toothpaste and brush and just clean it as you clean your teeth.
4. It can whiten your teeth:
Invisalign can help you to whiten your teeth. If you wear them, they also perform a protective layer against your teeth and every dirt and stain will remain on Invisalign not on your teeth and in this way your teeth will stay white. This is the advantage of wearing Invisalign rather than metal braces which will turn your teeth so unhygienic.
5. Attachments:
With every Invisalign, you also get attachments too. These attachments help you to fasten your results, give you lost lasting effect; also, it gives your teeth a straight look. But these attachments are not for everyone. The only doctor recommends some people. If you really need it, you may consult an orthodontist at a smile team clinic.
6. No age to use:
There is no age to use Invisalign. Teenagers mostly choose this option, but any person of any age can use this option. Any age person can take benefit from this amazing treatment.
7. No restriction on eating and drinking:
This is the most amazing thing up till now, and surely people will go for it after reading it. After wearing Invisalign, you are allowed to drink and eat whatever you want. There are no such restrictions as we have after outing braces on. So isn't it amazing that we can enjoy our favorite food and drinks without having worry about it? So we are getting two advantages. One is we can smile with straight teeth and plus second is we can eat and drink whatever we want.
8. Visit orthodontist:
Dental care is necessary, and we should get follow up from their clinics after putting Invisalign it is so important to get checked from a doctor. You have to visit the doctor every 6 to 8 weeks after putting Invisalign.
9. Speaking difficulty:
Invisalign will cause somehow difficulty in speech, but this is temporary. Once after their tongue gets used to it, it will never cause difficulty in speaking. So you can also enjoy in whatever you want to speak in most cases it has been seen that people's tongue gets caught into their braces and trust me you can't imagine how much pain it causes. So it is better to choose Invisalign.
10. You can enjoy your love life:
Putting Invisalign is no more than a great blessing. You can do dating with them too. Even you can eat food in front of your partner without feeling embarrassing. You can smile with an open mouth without feeling shy that you have Invisalign, because nobody notices.
CONCLUSION:
A brace makes you feel so bad sometimes.so it's time to say goodbye to metal wire braces and say hello to transparent Invisalign. Let's keep our teeth white; let's make our smile unique, and let your teeth breath good in front of others. Teeth should always be straight and in style. So keep your smile wider and style classy. Invisalign is cool, so see your doctor now and choose this option as it will give has lots of benefits. Which you can't get from any other treatment. So smile with your Invisalign and make let the world jealous of your style. Let's make the smile team orthodontists the superhero. Because they are providing you with the best service which you cannot get from any other. Let's get our teeth straight and use Invisalign. Let's make our teeth healthy and perfect. Let's enjoy every food without having the fear that what will happen to our braces and teeth