Mistakes To Avoid When Choosing Your Tasmanian Vacation Accommodation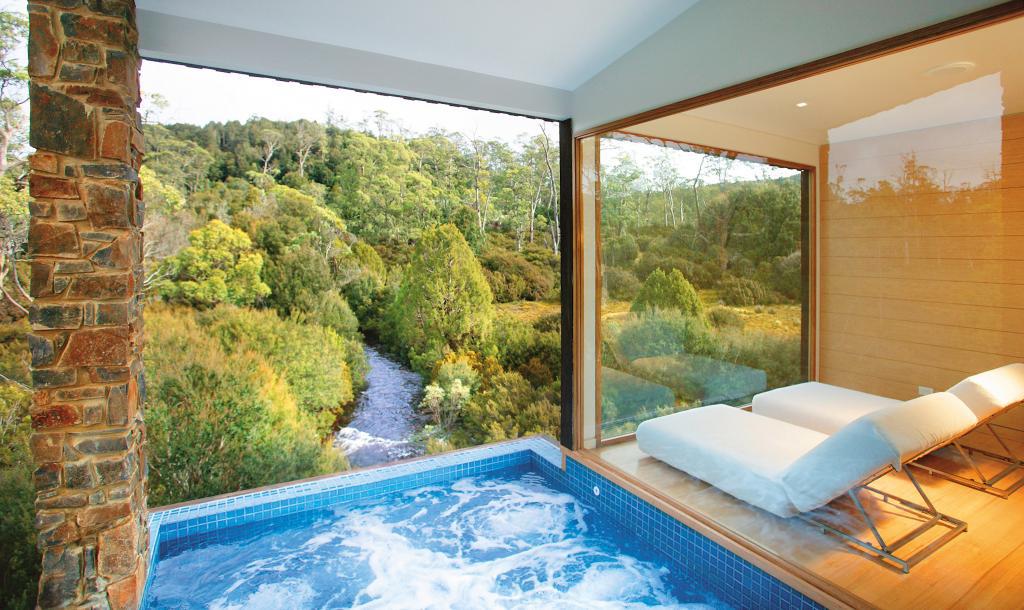 If you are planning on spending your next vacation in Tasmania, then you must have heard a lot about Hobart and you have probably done your own research on the capital of Tasmania and the things it has to offer to tourists. You certainly wouldn't decide to go somewhere on the spur of the moment, without first thoroughly checking things out. Of course, being spontaneous is nice and exciting, but there are times when you have to be more responsible than that.
Vacationing is one of those times. Even though your plan is to completely relax and be responsible for absolutely nothing after you finally reach the destination you choose, the truth is that you will have some work to do before actually reaching that destination. You can relax all you want afterwards, but you will certainly have a lot to do before setting off. Go here to learn more about how to prepare for your vacation.
One of the things that you will be responsible for handling before starting your journey is, of course, the accommodation. After all, it's not like you want to set foot on Tasmanian's soil without knowing where you will be staying for the next week or so. Sure, nobody can stop you from doing things like that, but I must warn you that finding accommodation on the spot is a lot more difficult and you probably don't want to end up having nowhere to sleep.
I suppose that you are aware of the reasons why booking a hotel, or any other accommodation, in advance is of crucial importance and why it is the most significant thing you will have to do before you go on that vacation. It's part of the vacation planning process and it mustn't be neglected. Simply said, don't go anywhere until you have found a place to stay.
If you aren't that used to going to Tasmania, and I suppose that you don't actually visit it every couple of months, you might have some difficulties while trying to find the right accommodation for you. This is perfectly normal. You might not know where to look for hotels and other places and then you might not know how to decide whether you have found the right place or not. All of this can, unfortunately, lead to you making some mistakes in the choosing process. Let me tell you more about those mistakes, so that you can avoid them when choosing your Tasmanian vacation accommodation.
Making Hasty Decisions
When you start planning your vacation, you probably won't find a hotel, such as Wrest Point or other places of accommodation right away. You might focus on other important things first and then start searching for these places once some other parts of your plan have been sorted out. This might leave you in a hurry to find a place to stay as soon as possible, which can lead to you making a hasty decision and hasty decisions are usually wrong decisions.
Instead of delaying you search, you should start it the moment you decide on your destination. Even if you feel that you don't have too much time to take a look at every single hotel in Tasmania, do yourself a favor and don't rush into this decision. The truth is that you will always have enough time to do the necessary research and actually find great accommodation, instead of just settling for the first thing you come across.
Not Checking Location
When you decide to visit Tasmania, you will probably have a specific place in mind. Most likely, you will want to go to the capital city, Hobart, which is also known as the second oldest capital in Australia. This city has a lot to offer and I have no doubts that you will have a great time during your stay there. Accommodation-wise, though, deciding that you want to stay in Hobart isn't specific enough.
One of the biggest mistakes that people make when deciding on their vacation accommodation is not checking the actual location of the hotel they are choosing. You want to know where the place is specifically located, so that you can check everything that can be found nearby and see if that suits you or not. Doing this will also give you a nice opportunity to search the area you are visiting and decide which places you definitely want to visit during your stay.
Speaking of that, here's what you should pay attention to while in Hobart: https://www.thecrazytourist.com/25-best-things-to-do-in-hobart-australia/
Not Reading Reviews
You might find a hotel and like the photographs that you are seeing, but that doesn't mean that it is the perfect place. As you probably already know, it is important to determine what types of services a specific place offers as well as what kind of a treatment you can expect from the staff. The truth is that you will never find anything but great things written on a website run by specific hotels, which is why you should dig a little deeper.
If you decide based on those photos and the text on the website, you might realize that you have made a huge mistake after reaching the location. So, don't forget to find and read online reviews about particular hotels before you book your stay there. People will be happy to share their previous experiences with certain places and you should use that to your advantage. If there are too many negative reviews and ratings, you might want to avoid that place altogether, because you certainly don't want to regret your decision of visiting Hobart just because the accommodation wasn't up to par.
Deciding Based On Price Only
Here's another mistake that you should definitely try to avoid. While it's perfectly okay to worry about the price you will be paying for your accommodation, making your decision based solely on price is bound to leave you dissatisfied with the hotel. Instead of focusing on the cost, focus on things like the quality of services, amenities, rooms and similar things. That's the only way you will find the perfect place.