Top 3 Family Boating Activities in Townsville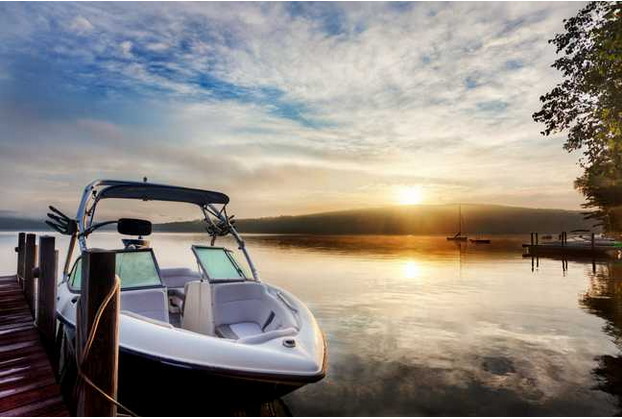 Honestly, the Sunshine Coast of Queensland has so much to offer that it is hard to choose just a few of the top activities. There's nothing quite like boating in Townsville, and the weather is almost always perfect for fishing.
See Australia through the eyes of Townsville! Get out on the water, and out on the town. Cast your line out and see what kind of fun you can catch.

Walk the Strand Pier
Whether you are casting off from the pier or pulling in to dock for the day, this spot is a favorite of locals, and tourists alike. Immerse yourselves in the local aquaculture and visit the Museum of Underwater Art to learn about reef conservation, see local art, and much more!
Take your picture with the iconic Ocean Siren statue in the background. She changes color depending on the temperature of the water. The Ocean Siren is there to protect the reef, and may bring you good luck while fishing!
When it is time to eat, there is something for every craving. From waterfront fine dining to casual cuisines, you're sure to find a tasty delight.

Take a Day Trip to Magnetic Island
Jeff from a local company Sports Fish and Leisure Boats says "There are many islands around Townsville. The biggest (and best) one is Magnetic Island, lovingly known as Maggie by the locals. You could easily spend more than one day here!"
You may be in town for fishing, but the other animals in the area are worth just as of your much attention. See if you can spot a few koalas, kangaroos, sea turtles, and even crocodiles. At one point you could hunt for crocodiles, but now they are a protected species in Australia.
Maggie has hidden beaches, a ton of hiking trails, a national park, and watersport rentals for a day of fun. Get around by renting a car, renting bicycles, or taking public transportation.
Most people get to the island by taking the ferry, but taking your own boat is ideal. In town without a boat? Rent one from Townsville Marina for a day, or longer!.

Hit The Local Beaches
Life on the water is best when there's a gorgeous shore around. Let the family spend their day on the beaches of Townsville, while you're busy catching dinner.
Bring your snorkeling gear to explore the reefs, and get an up-close look at some of the local fish.
Strand Park is a great option for those with children. And, if you have your furry children along, don't forget about Pallarenda dog beach! The best fishing spots Townsville has to offer include Toomulla Beach, Ross River, and Bushland Beach areas.
What fish can you expect to catch while fishing in Townsville? It seems as if the fish are always biting in Townsville, especially at high tide. It's something of a fishing paradise.
Sink your hook into Coral Trout, Billfish, Sailfish, Giant Trevally, and of course, Black Marlin! And, if you are a fan of crabbing, the Mud Crabs come out after hard rains. Sportfishing Townsville is so exciting!