Exotic Experiences that You Need to Try at an Uluru Resort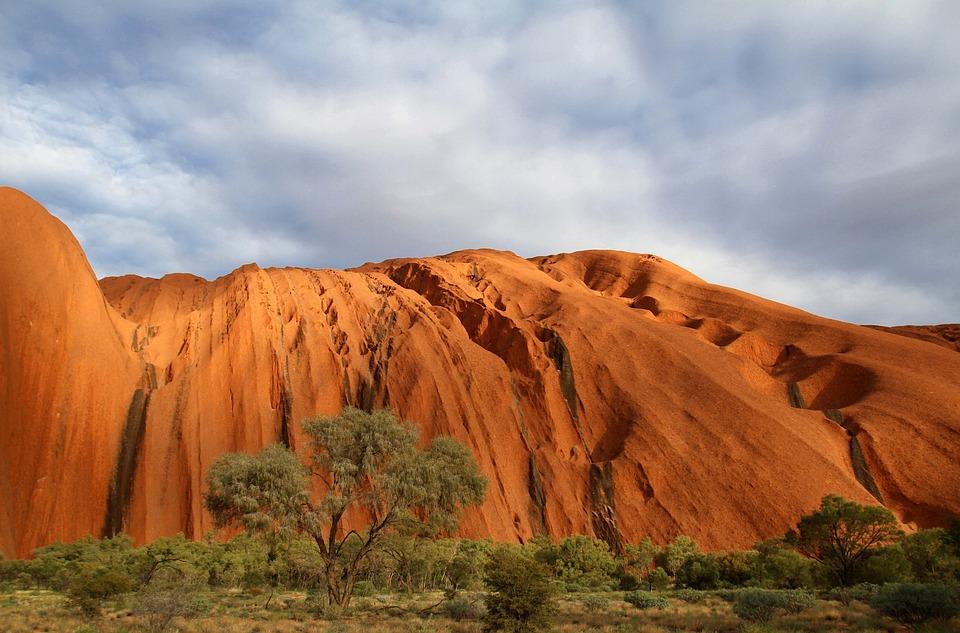 Breaking the monotony of routine, we all look forward to enjoying some exotic experiences on our vacation trips. Be it going for bungee jumping or be it warming up to a serene sunset; these delightful experiences often culminate into beautiful memories. Especially, in the middle of pandemics and being stuck in lockdown, these travel inspirations are going to play a huge role in keeping you sane and happy.
However, the only issue with such experiences is their scattered location. As a result, the exhausting distance in the places offering these experiences often makes it difficult for travelers to experience everything in a limited time frame. Well, if that makes you alter the plan then hold on!
But don't worry! We have found an interesting place for you to visit - Uluru. The resorts here like Longitude 131 - Uluru Resort offer its guests numerous exotic experiences all under one roof. You can check reviews online to learn more about these resorts in Uluru. Perhaps, you will love the variety of activities that they have got.
For your travel plans in 2021, make sure you include this location without a place. Resorts in Uluru has got everything from romance to adventure, calm, and chaos! In case, if you are already excited then let's have a glance at the exciting activities which this resort has got in store for its esteemed visitors!
Joyful Camel Rides: If you are traveling with kids then your kids will certainly enjoy the fun of riding camels amidst the scintillating dunes. Let us just agree that camel rides are even fun for adults! Alternatively, try to schedule your camel rides during sunset or sunrise as it is a pleasant sight to watch the captivating scenic view of red sand horizons.
Art Lessons: This experience is specifically designed for art enthusiasts and art lovers. Taught by skilled locals, Uluru resort offers special art lessons to its guests enlightening them about the beauty of aboriginal art forms. If you are someone who finds peace in art, then this highlight is something that you cannot afford to miss!
Off-road Motorcycle Rides: While it may sound to be a bit off track but there is a different thrill in navigating a motorcycle through rough terrains. So, if you are an adventurous biker then you need to try out this adrenaline-pumping activity.
Spiritual Spa: The sole purpose of every vacation is to let go of all your tensions and worries. What can do it better than a spa? Helping you to de-stress, Uluru provides a spiritual spa to its visitors that integrates the healing power of positive energies and desert salts to relax your aggrieved muscles. Well, now this vacation looks wholesome, isn't it?
Spectacular Helicopter flights: There is nothing more mesmerizing than an aerial ride facilitating an enchanting bird's eye view of red horizons. But, if it's your first helicopter ride then check out https://medium.com/@JennaFr50769400/safety-precautions-in-and-around-a-helicopter-51a1858b1de0 for some safety precautions. Perhaps, they will save you the anxiety of your first aerial tour.
Dining with Star Gazing: Have you ever experienced the pleasure of dining under the mesmerizing starlight? Well, if not then here's your chance to rejoice in the pleasure of food under the soft sparkling light of stars.
Field of lights: Up for an experience that hallucinates and yet makes you feel wide awake? Well, try out the field of light without fail. As far as the eye can see gentle rhythms of color light up the desert. This is critically acclaimed and immensely popular among the tourists. You get to walk through the lights and feel each moment just right.
Wonderful Watering Holes: Rendering a feel of scenic beauty, this resort has an efficient set-up of indoor and outdoor watering holes for its visitors. Thus, you can either spend your time gazing at the dunes or have an indoor retreat with some delightful cocktails.
Exclusive Bars: At Uluru, you are sure to come across in-tent and top dunes bars that feature an exclusive collection of the finest drinks from across the world. Similarly, if you are feeling a bit adventurous that you can even try some of the locally crafted beer.
Luxury tent: If you wish to have an amalgamation of rustic life with a tinge of luxury, then luxury tents are for you. Blessed with spectacular amenities, these luxurious tents are designed to keep all your needs in mind! Experience what it is like to have a place in the wild with luxury at your fingertips like nowhere else.
Sunrise and Sunset: Experience the majestic moments of sunrise and sunset like never before. At this place, you can forget everything at the moment and appreciate the beauty that the horizon offers each morning and evening. If you are a fan of experiencing these moments, then paying a visit to this place is a must. If you want to know more about the things to do before sunrise and after sunset, then read this post.
Stay in the wilderness: For those who appreciate nature in its raw form, here is what you can do! At this place, you can experience the wilderness of the wild like nothing else. The dessert, stars, and whatnot, we have got everything that it takes to soothe your adventurous spirit and wanderlust mind!
Skydiving: If adventure is your cup of tea then you can opt for skydiving. The scenic view of the place from the sky is going to be a memory for life. Go ahead, get a little brave, and choose to do it, your fear can wait, this moment cannot! Don't be worried about safety, that is being taken care of.
The happening dines: Hop in for an exciting dining experience at the Uluru Resort. Ingredients that are authentic with soft music in the background are going to instantly accelerate your dining experience. Amazing delicacies of the wild with the colors of slow sunset is something you won't want to miss for the world. Go ahead and give it a shot, we are sure you won't regret this one.
These were the few activities that you can totally carry on as you visit this exciting place on the map of the world!