Honeymoon Planning: 6 Tips for Creating the Trip of Your Lifetime
Written by

Brigitte Evans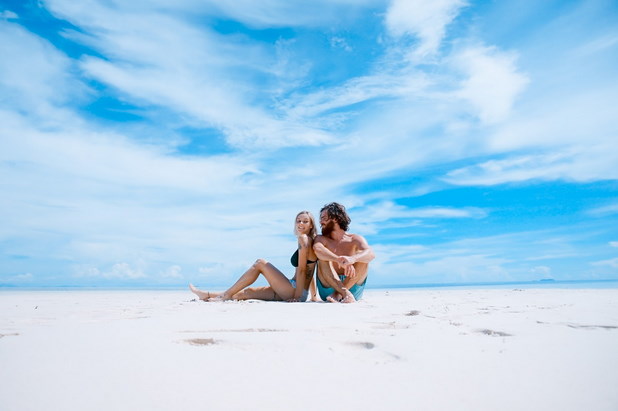 Going on a romantic honeymoon and spending some time alone with the love of your life is the best way to get the much-needed break from all the wedding preparations.
While taking a romantic escape sounds heavenly, it also requires thorough planning so that everything goes smoothly. These six tips will help you plan your trip of a lifetime more easily and sans stress.


Start planning early on
When you start planning your honeymoon trip will largely depend on your travel destination. Generally speaking, six to eight months in advance makes for an ideal timeframe for planning a honeymoon, especially if it will take place in Europe during the summer travel season. So, if your honeymoon starts in July or August, it might be a good idea to start booking everything as early as January.
However, some couples may begin booking hotels and making reservations up to a year in advance, especially in the case of Antarctica cruises and Patagonia trips. Short peak travel seasons aren't the only reason to start planning early on. Sometimes the hotels will update their pricing while the airlines might change their routes, so keep these things in mind if you're planning on taking a trip to an exotic honeymoon destination.


Create a honeymoon budget
While your wedding expenses may start to add up, it's important to set a honeymoon budget that will be reserved specifically for that – your honeymoon. Delving into your honeymoon budget to cover some extra wedding expenses might be tempting, but when you think about it, your wedding reception will only last for about eight hours. On the other hand, the average length of honeymoon trips varies from ten to fourteen days, so it pays to budget for it.
Calculate how much you will be spending per day, leave some room in your budget for miscellaneous expenses, and then look for a travel package that fits within your budget. Another tip would be to focus more on the experiences. Instead of booking a luxury hotel, go for a romantic resort and invest the money in the activities you two might enjoy.


Get insured
When planning a trip of your lifetime, it's important to think about your security and safety as well. Depending on your honeymoon destination as well as the activities you're planning on enjoying once you get there, you want to find the right insurance policy.
Given how there are a number of coverage levels and features, it pays to do some research and compare private health insurance in order to select the insurance policy that works best for your particular needs and preferences. By considering the specifics of your trip and finding the right health insurance for yourselves, you and your partner can rest assured knowing that you are covered and secured, so you can relax and enjoy your honeymoon trip to the fullest.


Budget for the hidden honeymoon costs
Whether you're planning a honeymoon or a wedding, there's really no escaping from all the hidden costs, fees, and additional expenses. From airport transfers and resort fees to visas and transportation, there can be a number of hidden honeymoon costs that may come up as last-minute expenses. In fact, they can quickly add up and may end up costing you upwards of $1000.
This is why it's important to understand what you're actually paying for when you book your trip and all the expenses that are included in your travel package. Also, budget for any unforeseen costs and make sure that you always have some extra cash on hand so you don't get caught off-guard.


Choose something you both want
Your romantic trip is something you should plan together, otherwise, you might end up with a trip that focuses more on what one person wants. Therefore, try to be as specific as you can about what you expect from your honeymoon. Talk to your partner and spend some time daydreaming about your honeymoon. If you need some inspiration, you can always look up some of the most romantic travel destinations and find something that fits into your idea of an ideal getaway.
Keep in mind the timing of your honeymoon and if it works for both of you. Don't feel pressured to go on your honeymoon right after the wedding. Instead, choose a time that fits in best with your work schedules to help avoid stress and make the most of your romantic trip.


Plan a surprise for your partner
While your honeymoon planning should include a joint effort, make sure that you plan some surprises for them. They are the best part of the honeymoon and are a great way to make your romantic trip even more special.
Work side-by-side on planning full-day activities, but try to sneak in a couple of surprises into your schedule. It can be something as simple as walking by the beach and witnessing a breathtaking sunset, scheduling a couple's massage to help you relax even more, or planning a romantic candle-lit date night. Either way, you're sure to impress your partner and make your honeymoon even more exciting.
Honeymoons are the perfect opportunity to relax and rejuvenate. Although planning a honeymoon requires putting some serious thought and effort, it'll be all worth it once you get to your dream destination and start making wonderful memories you'll cherish for a lifetime.