FAMOUS PLACES THAT ARE A MUST TO VISIT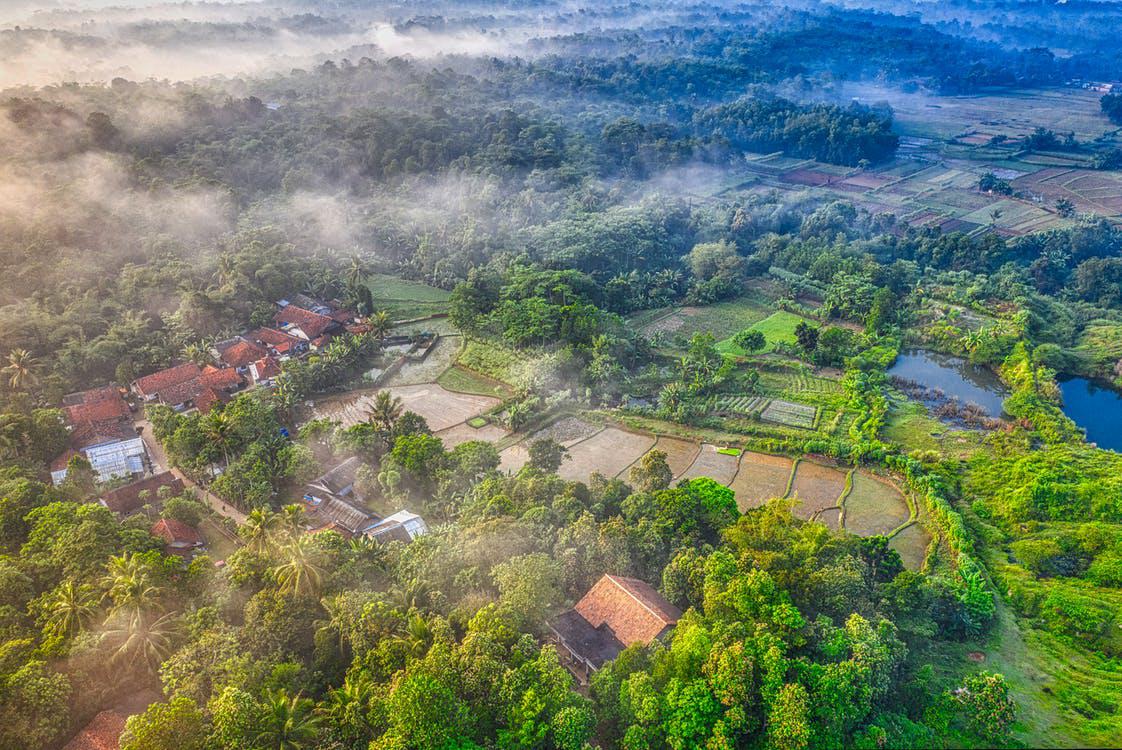 Everyone dreams of exploring new things and traveling around the globe. After all, the earth is full of mind-blowing wonders, from beautiful architecture to breathtaking locations. There are countries with impeccable mountains and sceneries, while others have splendid beaches. However, there isn't enough time to witness it all. So, look below to see the famous places that are a must to visit, making the most out of your trip.
Palawan Island, Philippines
This is an ideal place for people who are looking forward to having a relaxing trip away from the chaos of city life. Some people refer it to as 'a piece of heaven on earth,' also rated as the most beautiful island around the world. It is surrounded by huge green mountains, exotic wildlife, and waterfalls. Besides, for entertainment, you can go diving, snorkeling, or fishing to enjoy the most delicious seafood.
Barcelona, Spain
Barcelona is a chance to escape your routine life and pull off your party clothes. This city is popular for its scenic beauty with a touch of history and architecture. It is all about scrumptious food, different cuisines, shopping, and white sand beaches. It is full of exotic museums and churches with multiple tourist attractions. You can visit hill station Montjuic, La Ramba to shop your heart out, and Mercado Le Boqueria to satisfy your food cravings.
Stradbroke Island, Australia
If you are looking forward to spending weeks in a place, then there is nothing better than heading over to Stradbroke Island. Every day you would get to witness something new. One day, you would catch a sight of whales nearby the shore while at times, kangaroos roaming around in the mountains. Besides, Stradbroke Island camping and beach yoga are very popular. It is full of fun activities, allowing people to make memories that they would cherish forever.
Plitvice Lakes National Park, Croatia
It is a park in between lakes and mountains, one of the most famous destinations in Croatia. It doesn't have ordinary water lakes, rather turquoise lakes with waterfall on every corner. Alongside admiring nature, it has some fun activities for tourists. You can go hiking, which takes 5 to 8 hours approximately. Mountains and breathtaking waterfalls surround the entire route. Honestly, this place is like the pictures you see online.
New York, United States
Some people want to enjoy the hustle-bustle of city life, and there is no better place than New York. You can go shopping for days and still you would have more shops to visit. Besides, it has enough tourist destinations to make your stay last for months. Statue of Liberty, Central Park, Little Italy, there is so much to explore. After all, it is called the 'empire state' for all the good reasons.
Disney World, Orlando
Haven't you dreamt of meeting Cinderella as a kid? Disney World is once in a life-time visit, allowing you to live your childhood fantasies. It is more like an adventurous trip full of wonderful experiences. After all, alongside having dinner with Cinderella in her castle, you would experience the fastest rollercoaster rides. You will also get a chance to watch a movie under the stars, romantic carriage rides, and a lot more. Perhaps, you could get a chance to live your fairytale dream.
Maldives
At times, people are unwilling to sacrifice on luxuries when visiting an island. The Maldives is the most luxurious island. After all, what is better than having private access to the beach? It is a place to recline and enjoy yourself some mouth-watering foods. You get to spend your day chilling at the beach while taking a sunbath, and nights enjoying light music and festivities.
Santorini, Greece
Santorini is a popular country for home-grown food, wines, and scenic beauty. If you are fond of hiking, then it has a 9km hike that connects two towns, more like a vision for your eyes. Or you can also hike to the top of a volcano. It has multiple tourist destinations, keeping you busy throughout the trip. You might have seen those white houses in movies, but now its time to experience everything in person.
South Island, New Zealand
It is a place full of glaciers covered with snow and beaches. Hence, you witness hot days and chilly nights together. It is a huge island with multiple attractions, national parks, Stewart Island, and Lanarch Castle. Besides, for something adventurous, Queenstown would unmask some bungy jumping, jet boating, rafting, and even sky diving. Thus, it is a place where you can have all the fun. So, plan a two weeks trip, and don't miss out on anything.
Amalfi Coast, Italy
Amalfi Coast has become very popular since tourists love everything about it. They admire those colorful buildings and houses around the coast and enjoy the beaches of Maiori. A boat tour to Grotta Dello Smeraldo Cave is everyone's favorite. You get to witness the changing color of water and engraving around the caves. You can also head over to Ferriere Valley to witness breathtaking waterfalls and enjoy the natural beauty of the city.
Final Word
The world is full of adventures, beautiful places, and different cultures. Every country has its essence and charm. So, when planning a trip, decide where you want to go to. Honestly, it is far more difficult to decide than to plan a trip. Look above to see ten famous places that are a must to visit.