Why Your Outdoor Living Areas Might Benefit From Tiles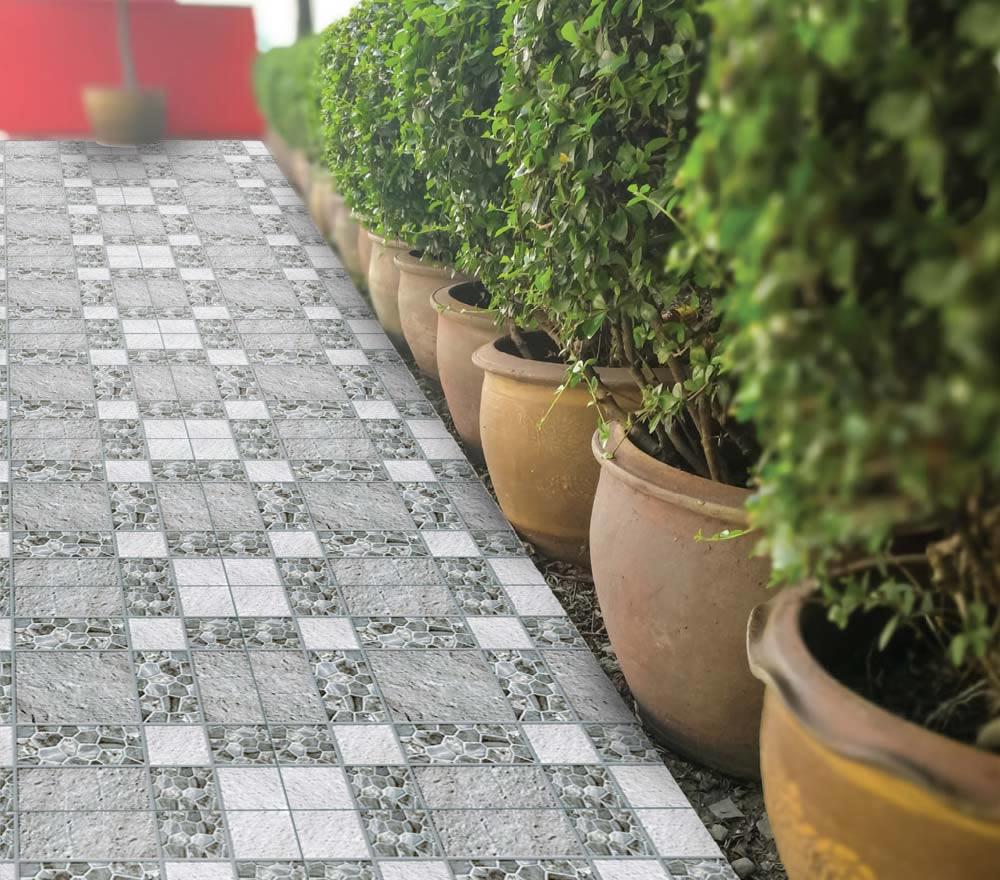 When you're considering renovating an outdoor area or are planning a landscaping job for a brand new property, there are a bountiful number of great options to consider, which can make choosing the right one difficult. One of the best options – and one that is frequently overlooked – is the use of tiles in outdoor spaces. Tiles have a considerable number of benefits, but due to many people being unaware of all of the advantages of these impressive surfaces, in this article we take a look at why your outdoor area might benefit from their usage.
Why tiles are so well suited to outdoor environments
Whether you go for a plain or decorative floor tile, you can be assured that your ceramic tiles will stand up to harsh weather, which is a must for outdoor features. Tiles will need to be able to hold up against hot and humid weather alongside often moisture from rain and snow. In addition to weather, your tiles will be able to put up with the expected abuse an outdoor area will suffer over the years – think regular foot traffic, people scraping outdoor furniture and all kinds of other wear and tear that will be inevitable over the years. Although you might think that ceramic tiles might be durable but slippery during the wetter months or when you're watering the plants, you'd also be quite wrong – there are many slip-resistant options available in the world of tiles, so you can rest assured that you or one of your guests won't have to suffer a hazardous slip. Outdoor ceramic tiles also benefit from being extremely low maintenance, so you'll be able to clean up spills easily and not even have to worry about stains or scratches! An ocassional professional tile cleaning will keep your tiles shining!
Good looks accompanying the practicality
Some may think that they have to out up with unattractive tiles considering all of the benefits listed above, but this is far from the case. There are countless tile designs out there that can complement a wide range of different tastes, and it's not just about colours and patterns – different textures can accompany tessellations to provide some truly awe inspiring looks. If you want something with even more visual impact, you can use a larger space to coordinate a series of tiles to form a much larger pattern than the tiles themselves, which is something that works wonderfully as a talking piece at an outdoor gathering. In these instances, you're only limited by your creativity! Finally, to make your design all the sweeter, ceramic tiles are highly resistant to fading, meaning you can enjoy the beautiful colours and patterns you've laid down for many years to come. The environmental friendliness of ceramic tiles is just the icing on the cake – no harmful chemicals are created in their production, so you can know you're doing your bit for the environment as well.
Still on the fence?
It should be quite clear that ceramic tiles can be a fantastic option for your outdoor area – not only are they much more resistant to environmental impacts than many other options, but they provide far more flexibility in terms of creative freedom. Whether you want to go for a highly elaborate colourful pattern covering your entire outdoor area or prefer to work with subtlety and minimalism, ceramic tiles provide it all!