How to Organize Your Kid's Nursery On A Budget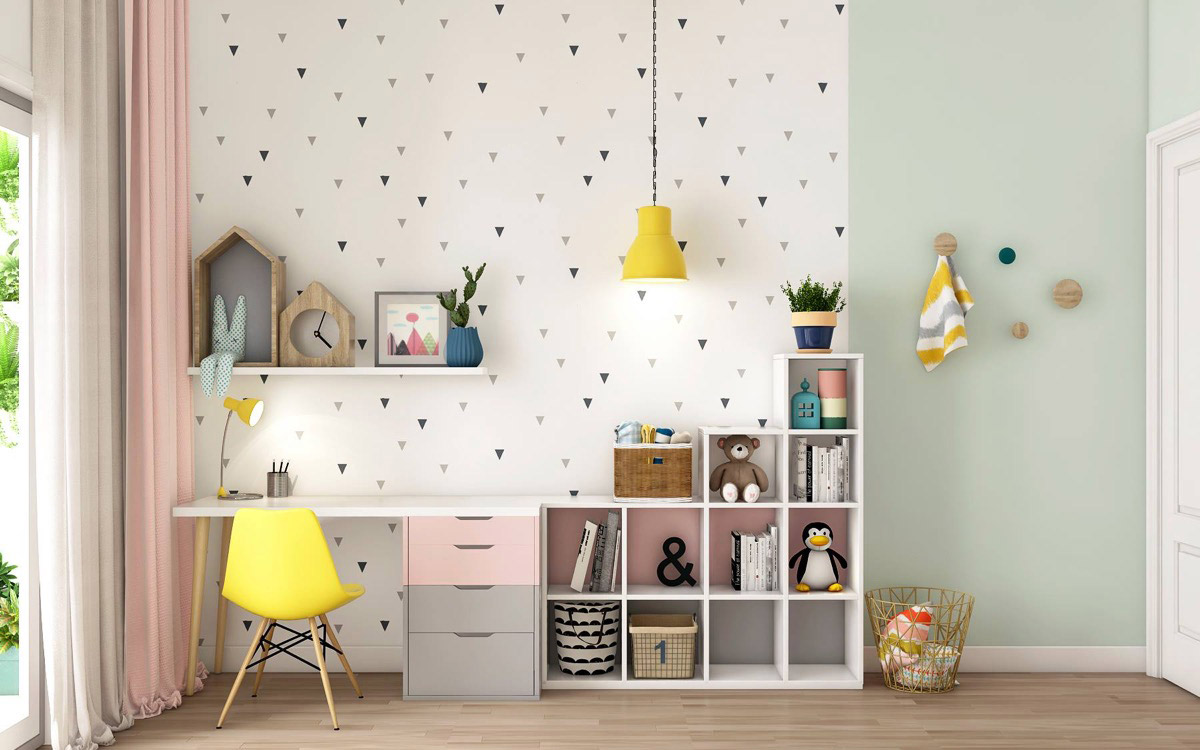 Being a parent is already a stressful situation, especially for young couples. The added costs of raising a child can sometimes compromise couples' living situations and lifestyles and hence make them opt for a more affordable style of living.
The most awaited part of becoming a parent is setting up your child's nursery – it is every parent's dream to organize their child's nursery in the best manner possible. Given below are some tips and tricks that would help young parents organize their child's nursery on a budget.
1. Online shopping is your new bestie
Websites such as Craigslist, Amazon and eBay have excellent listing of affordable fixtures and furniture for toddler nurseries.  Additionally, shopping online not only give one a wide range and variety of products, it is also an excellent tool to compare between different products, their specifications and their prices.
2. Rerun and thrift
While you'd only want the newest items on the block , thrifting certain items would be profitable to your savings. Certain items, especially those involving décor, can be bought secondhand and thrifted. For this purpose you can look towards thrifting websites, local garage sales and Facebook groups that specialize in this task. Items such as rocking chairs, decorative frames and other art pieces can be purchased and sanitized.
3. Choose patterns wisely
With furniture you really ought to opt for timeless and classic pieces that keep complementing your baby's age. You should steer clear of purchasing patterns that mat outgrow you child. This is especially true for overly pink/blue color schemes, as you'd want the nursery color scheme to be gender neutral for future babies. Additionally, classic pieces are easier to resell in the future.
4. Ensure you buy statement pieces
Statement pieces such as murals, rocking chairs, frames and a cool seating are crucial to a well setup nursery. If you don't want to include traditional seating, you can always opt for an
affordable foam bean bag
to fill up the space in your toddler's room.
5. Steer clear from expensive bedding
While you'd want to indulge in buying expensive and pinterest worthy crib bumpers, it is unwise to do so. Not only are they at an added risk of infecting your child if not washed regularly, they also are a very expensive item. You can instead opt for crib skirts for the same purpose. They are affordable and can easily be replaced and washed when ever you want to do so.

6. Storage is key
Pinterest and other photo blogging websites are filled with ways to design storage areas creatively. Not only are those techniques and methods creative and beautiful to look at, they are also very smart and organized. Investing in storage items is key to designing a great nursery on a budget and can include simple items such as baskets, plastic drawers or boxes, bins, etc. Storage items that can be stacked and taken apart as and when needed are perfect. Not only does great storage save you space, it also helps keep everything organized through the years.