10 Tips for Clearing a Blocked Drain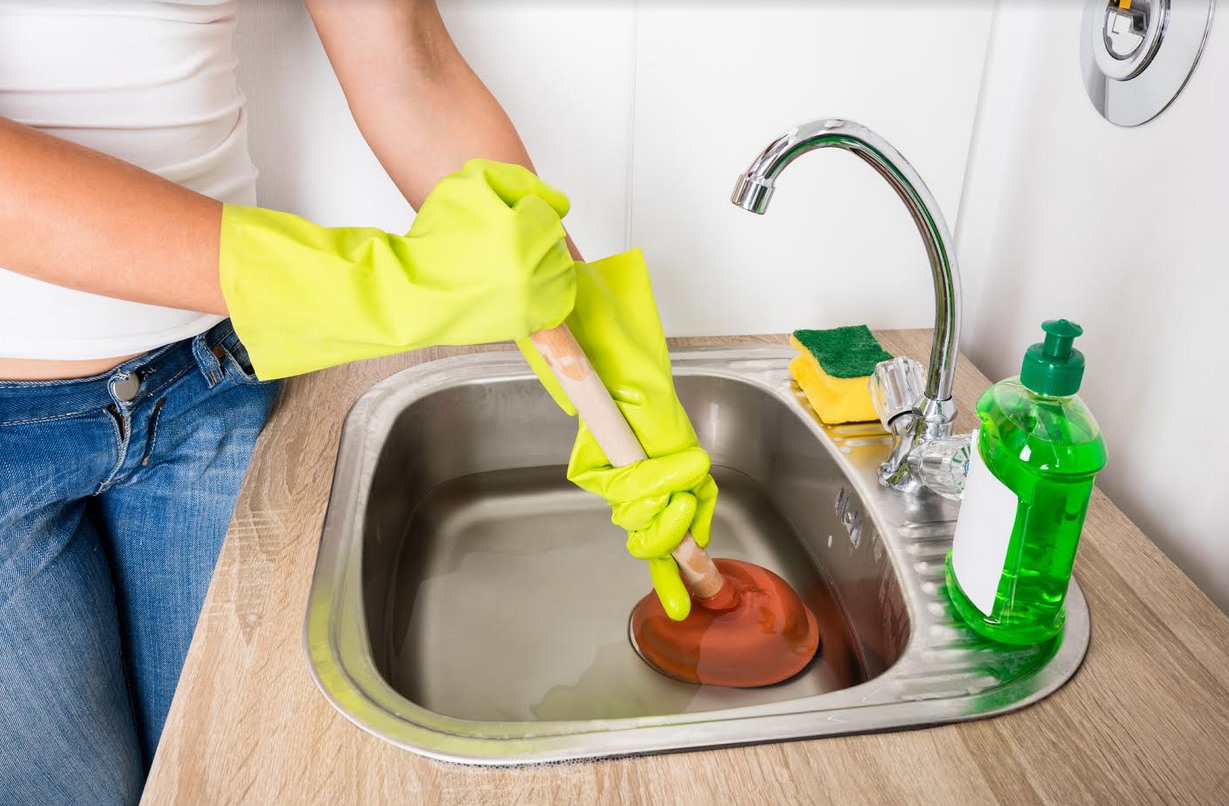 It's essential to address blocked drains as soon as you can. Though blockages are known to cause terrible odours and overflow, they can also lead to lasting damage to your pipes if they're not taken care of quickly. Here are ten tips for clearing those nasty blockages, some of which you do yourself at home:



1. Boiling Water
One of the simplest ways of clearing up minor blockages is to pour boiling water down the drain. The temperature of the water helps to break up substances with a low melting point, like grease and conditioner. That being said, boiling water shouldn't be used on PVC pipes, as it can cause significant damage.



2. Natural Cleaners
There are several natural cleaners you can try before attempting harsher caustic cleaners. The most popular is mixing a cup of baking soda and a cup of vinegar together, as the effect helps to break up blockages. It's recommended to pour boiling water down the drain first, then the mixture, and then more boiling water 10 minutes after.



3. Caustic Cleaners
Caustic cleaners can be incredibly effective at dissolving fats, oils, and other stubborn blockages. Just make sure to follow the instructions carefully and to air out the room you're using it in (opening windows, turning on fans, etc.).


4. Plunger
Plungers are an affordable and reliable way of unclogging your pipes. They create an airtight seal around the drain, which can then be used to suck out blockages. Unfortunately, plungers aren't very effective for blockages that are deeper in your pipes. 


5. DIY Drain Snake
A coat hanger is just one of many household objects you can use to make your own drain snake. It just needs to be stretched out with a hook shape on one end. You can then use this hook to grab and remove blockages, so long as that blockage consists of something light like hair.



6. Plumber's Drain Snake
If you're dealing with a tougher blockage than your DIY drain snake can handle, you may need to call a plumber. A plumber uses a more professional and advanced drain snake that can remove more blockages and get deeper into your pipes. 


7. CCTV
CCTV technology, or video surveillance, functions similarly to a drain snake. It's used to determine the location and severity of a blockage so that a strategy can be developed for removing it. The technology involved is quite complex, so be sure to call a plumber for a CCTV drain inspection.


8. Hydro-Jet
Professionals use hydro-jets to blast water forcefully into a pipe, removing a significant portion of bulky blockages. This method should typically be followed up by other minor removal methods to ensure that the entirety of the blockage is cleared out.


9. Excavation
Excavation is the process of digging up and then repairing or replacing your pipes. This project can be costly, so it's recommended that you try the above methods before going ahead with an excavation. 


10. Pipe Relining
If your pipes have sustained too much damage from the blockage, you may need to have them removed and relined manually by a professional.


Know When to Call a Professional
If you're unable to remove the blockage after trying one or two of these tips, you should call a licenced and capable professional before the blockage causes long-term damage to your pipes. They'll be able to perform the more complex services, like pipe relining and excavation, that may be necessary to solve the problem.