5 Wall painting ideas for a cosy condo living
Written by

NewsServices.com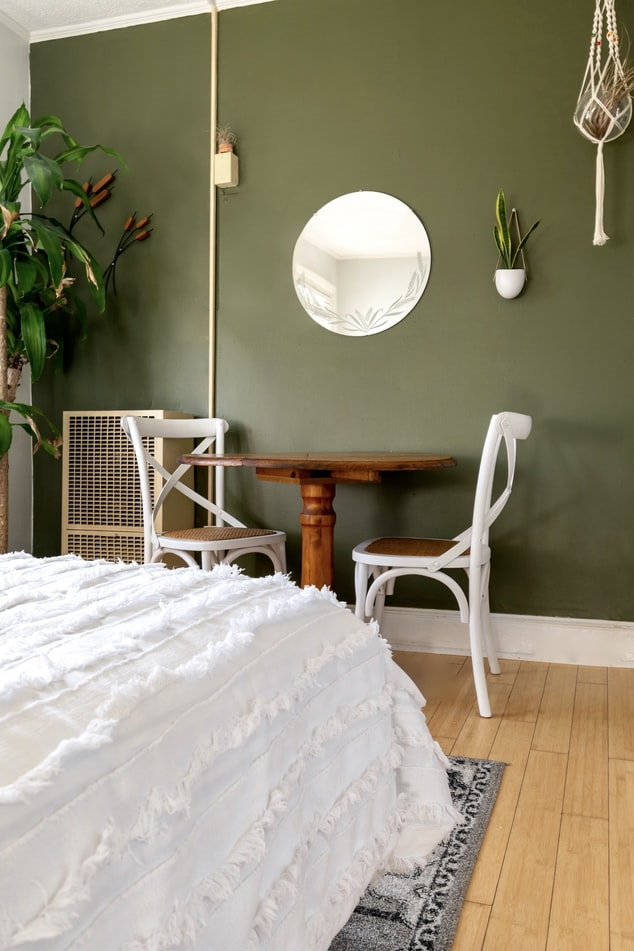 Choosing what colour palette to use for your wall is tricky especially if the unit is small. You don't want your wall to be dull but at the same time, you don't want it to be too dark or overwhelming as well. Therefore, using white wall paint would be your obvious go-to solution. Surely, painting your walls white can open the space, but sticking to just one colour can be boring.
Check out this list of gorgeous interior paint colours appropriate for apartment and condo living. From colours that make a statement to colours that oozes luxury, these five colours will brighten up your cosy space in no time.
Sage
If you want to enhance your room's natural beauty and allure, go for a light earthy green shade. Sage is a clear winner if you're after a subtle, soothing, and fresh paint colour scheme. It brings the essence of nature into your home. For an aesthetically pleasing interior, paint one wall in sage and the rest in light grey or crisp white. You can also spruce up your space by adding natural plants and subtle décor.
If you want to transform your home into a relaxing sanctuary, then go for sage wall paint.
Royal Blue
Although a deep shade of blue seems like a dark colour for a wall, it can visually expand your room. A dark blue shade like this creates a perception of depth making space look larger than it is. Add classic wooden furniture or a beautiful, upholstered armchair to compliment this colour scheme. If you think it can be moody and overpowering, then combine it with minimalist décor to create a bespoke space.
Rosy Pink
If you're after subtle, soothing, and happier splashes of colour, then picking a pastel shade for your wall is the right thing to do. This colour oozes a unique and healthy radiance that reminds you of a blossoming flower. Since one of its characteristics is to absorb and reflect light, it is a perfect choice for studio apartment owners.
Emerald Green
Make a splash by painting your wall in Emerald green colour. If you have an experimental personality, then be fearless and go for this shade. This vibrant and artistic colour will offer extra warmth to your living room. You can complement the space by adding yellow or teal décor.
Pale Dusty Blue
This shade of blue can create a tranquil and calming atmosphere in your home. Not only dusty blue but also sky blue and cobalt blue have stimulated the interest of apartment owners in 2021. The main reason for its popularity is that it offers a comforting vibe while giving a unique character to your room.
There is no doubt that the paint colour trends in 2020 and 2021 are heavily influenced by the global pandemic. With restrictions in place, most people stay at home and as a result take up home-improvement tasks like wall painting. Leveraging the paradigm shift in consumer preferences, many e-commerce platforms started offering an extensive range of exterior and interior paint colours online.