How To Perfect Your Outdoor Living Set-Up In Time For Summer
Written by

NewsServices.com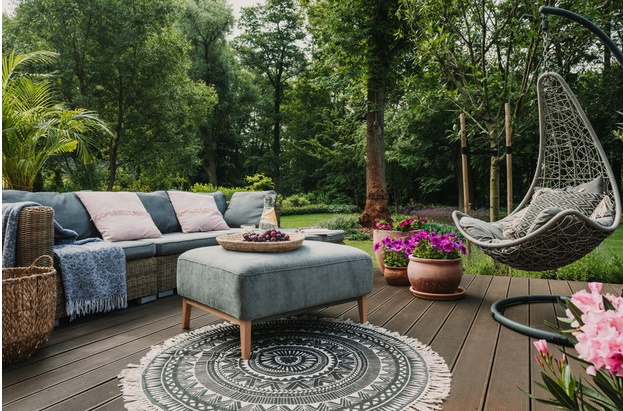 With Summer just around the corner, Aussies all over the country are doing what they can to ensure that their backyards are well prepared for the Summer sunshine. If you are someone who is looking to upgrade your outdoor living setup, now is the time! Today, we have 6 expert tips that will help you prepare your backyard for summer entertaining, so strap yourself in and continue reading to find out more! 
Creating The Perfect Atmosphere For Entertaining
When it comes to backyard soirees, nothing beats a good ol' fashioned get together with friends and loved ones. Keeping this in mind, you may want to invest in a couple of items that will make entertaining just that much more special. Some of our top recommendations include investing in an electric portable BBQ that you'll be able to use to cook up dozens of delicious meals for friends and family. Purchasing a small outdoor dining table is also a fantastic idea as it will offer a designated space for guests to enjoy their meals over some wine and amazing conversation! 
Seating - The More, The Merrier!
On top of a dining table, creating as much seating as possible in your outdoor living area is a great way to cater to large groups of family and friends. Depending on the style and ambience you are going for, there are a wide variety of seating options that you will be able to find at your local furniture or hardware store. Some of the most popular options when it comes to outdoor seating include lounge chairs, outdoor lounge sets and iron or timber benches that add some old-fashioned charm to any space. If you really want to create a unique outdoor entertaining area, creative options such as bean bags or an egg chair are great ways to add a cosy touch to any backyard. 
The perfect way to create a warm and inviting space is to use different styles of lighting to your benefit. The most popular options when it comes to outdoor lighting has got to be fairy lights and lanterns that instantly bring magic to any space. String lights are also a great option, and you will be able to find solar-powered varieties at any hardware store. Path lights are also a great inclusion if you plan on doing a lot of evening entertainment as it will help keep your outdoor space well lit, preventing friends and family from tripping or falling over. There is no right or wrong when it comes to lighting options, so choose whatever suits the ambience you are going for best! 
Weather can be unpredictable, which is why we always recommend preparing for all the elements, regardless of what season you may be in. Summer is no stranger to dipping temperatures come nightfall and ensuring that you are able to keep your guests warm and cosy is key. You have two options when it comes to heating -- electric outdoor heating or you could do it the old-school way with a fire pit. Most electric patio heaters offer radiant heat that can reach up to 15 metres square, making them viable options for large outdoor settings. Fire pits, on the other hand, create a more intimate setting that encourages socialisation and late night cuddles. 
You know what they say -- there is no such thing as too many pillows. This is why we suggest amping up the comfort and style factor in your outdoor setting with the help of a wide variety of pillows, blankets and throws. This is where you get to play with colour and really set the mood, so be sure to pick the perfect colour scheme -- whether it be nautical whites and blues or vibrant pinks and greens for a topical look. Don't be shy to mix some prints up and to purchase different cushions and pillows in different shapes and sizes. The more cushions, the merrier! 
Incorporate Greenery For An Organic Feel
What would the perfect outdoor setting be without some vibrant greenery? You probably already have grass in your backyard, but you could do so much more in terms of foliage if you're looking to create a truly inviting space. Help your space feel far away from the stresses of daily life by incorporating some tropical plants and ferns into your space with the help of gorgeous, unique planters. Some low-maintenance outdoor plants include Caladiums, Persian Shield, Oakleaf Hydrangeas and tropical Agave plants. Species such as Monsteras and Fiddle Leaf Figs are also fantastic options if you have a shaded area in your backyard. The options are endless, so go crazy with the plants! 
Creating the perfect outdoor living setup can be one of the most fun and inspiring tasks for the Summer months. We hope that this article has given you a few new ideas on how you can spruce your outdoor space up just in time for friends and family to gather as the year comes to an end.