5 Ways To Spruce Up Your Home Interiors On A Budget
Written by

NewsServices.com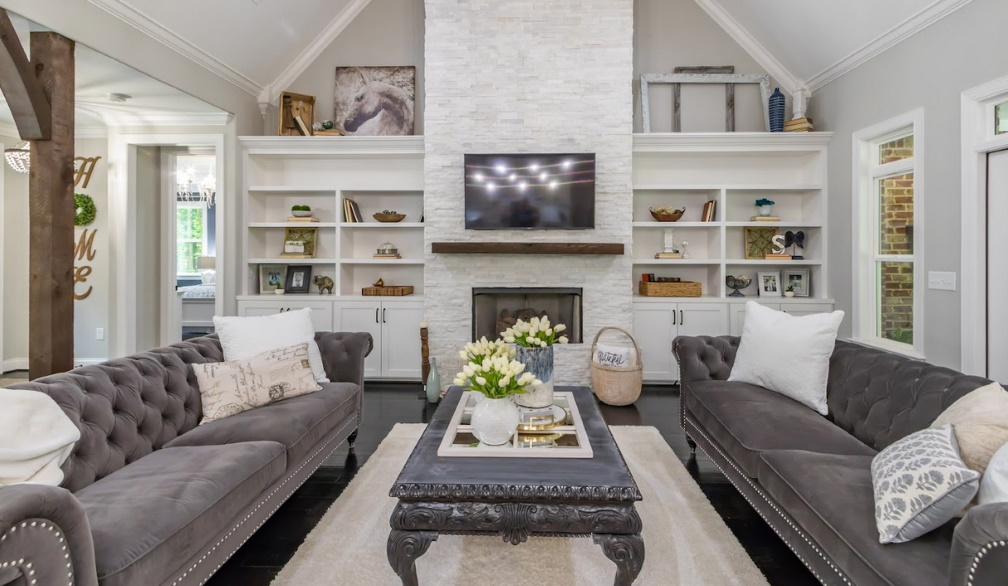 Most homeowners put off decorating as they fear spending a lot of money to achieve a certain look or theme. With jaw-dropping images of interior designs often posted online, many homeowners associate home decorating to an expensive endeavor. 
Decorating your interiors doesn't have to be costly. Regardless of how limited your budget is, there are strategies that enable you to transform your home to make it look more expensive. 
If you're looking for ideas, below are tips to help you spruce up your home interiors on a budget. Read on!
1. Maximize Plants
Using plants as décor pieces is one of the cheapest ways to upgrade your space. What's great is that you can score beautiful plants at discounted prices, such as at the The Bouqs plants off sale, in a lot of online stores. You can also visit your local nurseries to personally pick the most colorful plants.
Plants are very versatile, which means that you can place them in different rooms in the house. You can grow a large houseplant and use it as a centerpiece in one room, or opt to grow smaller varieties and group them in one shelf or corner. 
If you have limited floor space, you can always decorate using hanging plants, like grape ivy and Boston fern, and, then, place them in colorful pots. Aside from adding pops of colors indoors, most hanging plants are hypoallergenic and require less maintenance.

2. Apply A Fresh Coat Of Paint
Are you a fan of DIY projects?  Are you looking for a weekend project that's cheap and easy?  If you answered 'yes' to these questions, buy cans of paint ASAP. Applying a fresh coat of paint is a great way to spruce up your home interiors without spending thousands of dollars.
Fresh paint can breathe new life into your home. Applying a lighter coat of paint will also make rooms look brighter and feel bigger. 
To maximize the benefits of a fresh coat of paint, be careful in picking a color. Colors can affect the mood of people, and the wrong color will likely prevent the room from serving its purpose. For example, since your bedroom is made for relaxation, it's best to use indigo and white paints. Gray is ideal for living areas as this color makes any space feel more inviting and spacious.
3. Opt For A Minimalist Look
The rise of minimalism can be very beneficial when you're decorating your home on a shoestring budget. Minimalist interior design involves the use of bare essentials to create a simple and clutter-free space. 
Less is always more when it comes to minimalism, so refrain from adding too many décor pieces in one room, and use one as your focal point. For example, instead of placing too many trinkets in your living room, hang one wall art. Having one focal point can easily grab the attention of your guests and make your space look appealing and more polished.
4. Rearrange The Furniture
Rearranging your furniture is another inexpensive hack to change how your interiors look. You'll be surprised how changing the location of your furniture can significantly improve the ambiance of your indoor space. 
When rearranging furniture in your living area, make sure that the sofa talks to your chairs. This arrangement invites conversation, and makes the space feel cozier and more relaxing. 
Depending on the size of your living area, you can form a U-shape with a sofa, with two chairs facing each other at each end of a coffee table. You can also try an H-shape wherein the sofa is placed directly across the two chairs with a coffee table in the middle. 
One mistake to avoid when rearranging your furniture is putting large pieces against the wall. This will make the room feel larger, making it challenging for families and guests to start a conversation.
5. Hang Mirrors
Mirrors are essential for every home, but did you know that these also impact your interior design?  Mirrors can make a small room feel bigger and brighter because these bounce the light around the area. 
To properly decorate with mirrors, consider what will be reflected in them. Ideally, you should hang a mirror opposite an important piece of furniture or architectural element to give more importance to that item. You can also hang one across a window as this can significantly increase the amount of light that enters the room.
Work On Your Home's Interiors ASAP
Now that you know how cheap and easy decorating your interiors is, free up your weekend and do some work at home. By following the tips mentioned in this article, you can finally improve your home's interiors—and all it takes are a little time, effort, and creativity!