Things to Consider when Deciding on your Wedding Flowers for the Big Day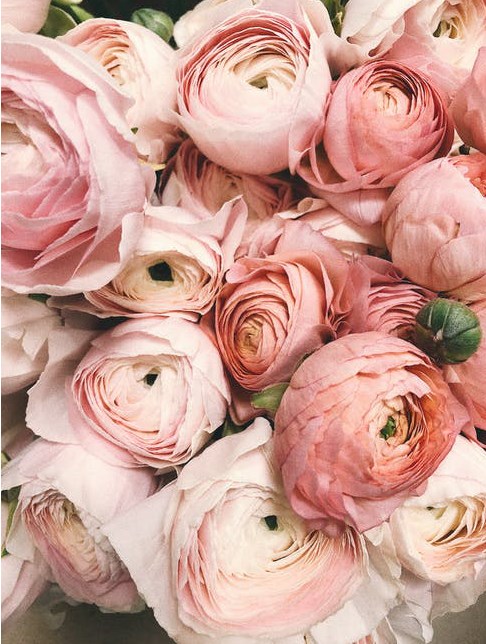 Choosing the wedding flowers is a complicated process where you have to take into account many elements, from the wedding dress to the wedding theme. You can discover in this article what colors are appropriate for each season, how the bride or the bridesmaid's bouquet should look and how you can choose the flowers for arrangements and decorations if you want a dominant color. Here are the elements you need to consider when selecting the main bouquets and flowers.
The bride's bouquet
The first advice we can give you is to take into account your personality. It's an accessory meant to tell the world who you are, so give it a little character. If you are searching for wedding flowers in Cape Town, there are many options for you. You can opt for a cascade bouquet, suitable for a voluminous dress. Moreover, you can choose exotic flowers for a modern wedding.
You can add a ribbon made from your mother's wedding dress, or you can get a gem with a special meaning for you. It is the most intimate floral arrangement of the wedding, so it has to be spectacular. In addition to the personal element, it must match the decor of your event, your dress, or your height. A round bride bouquet is elegant and represents the most popular choice. Bulky flowers such as peonies and roses can be used.
The bridesmaid's bouquet
First, it should be in contrast with the bride's bouquet. They are usually smaller. They should be in chromatic contrast with the bride's bouquet, but also with the rest of the arrangements. If a bride's bouquet has bright colors, representing purity, then the others should have colored flowers that symbolize maturity and wisdom. Red is a trendy color for this type of bouquet.
Floral arrangements for the tables
The central table arrangements do not have to be made from flowers, if you prefer this option and you also want to save some money, choose an ivy, for example. It's cheap and effective.
Floral Decorations
They must be spectacular and give the impression that they were specially created for the bride. You can make an arcade of flowers right at the entrance to the wedding venue, but the flowers will create a unique and original look. Also, they can be placed anywhere. A must-have for the following year: a photo corner decorated with flowers.
How to choose the flowers by budget
For the floral arrangements to fit your budget, you should set from the beginning a special amount for this and eliminate from the start the bouquets and arrangements that go beyond your possibilities. The flowers in the bride's bouquet are essential, so do not discount on the quality and always choose fresh herbs.
However, to optimize your budget, you can choose seasonal flowers that will be cheaper. Moreover, the volume of flowers helps you save money because they will create rich arrangements without the florist having to use many yarns. See more here.
How to choose flowers according to the wedding color
There is no perfect combination of colors. Any choice is appropriate if it is to the likes of the bride. Dark colors give a refined and stylish air, the light ones a romantic, playful one. The most popular colors among the brides are white, pink, purple, orange, yellow and red. Here's how they can be combined:
White means purity, faith, and well-being. Ivoire and peach are the nuances that will make it stand out. The combination is perfect for spring or summer weddings. You can use roses, calendula, stephanotis, daffodils, orchids, lily of the valleys, jasmine, jasmine, dahlias, gladioli, delphinium, hydrangea, ranunculus, lisianthus, peony, tulips, waxflower, cotton or anemones;
Pink symbolizes sensuality, enthusiasm, and energy. Combined with gray and ivory, it will rise to a sophisticated event. The right flowers can be lisianthus, roses, peony, hydrangeas, carnations, tulips, lilies, ranunculus, mini rose.
Orange exudes joy and warmth, and its association with white and yellow creates the perfect combination of bright colors. The role of white is to provide brightness and freshness. The mixture is excellent especially for a casual wedding between friends and matches the spring, summer or autumn. You can use sunflower, daffodils, tulips, gerbera, lilies, freesias, roses, daffodils, orchids, lilies, jasmine, ladybugs, tulips, peony or lisianthus.